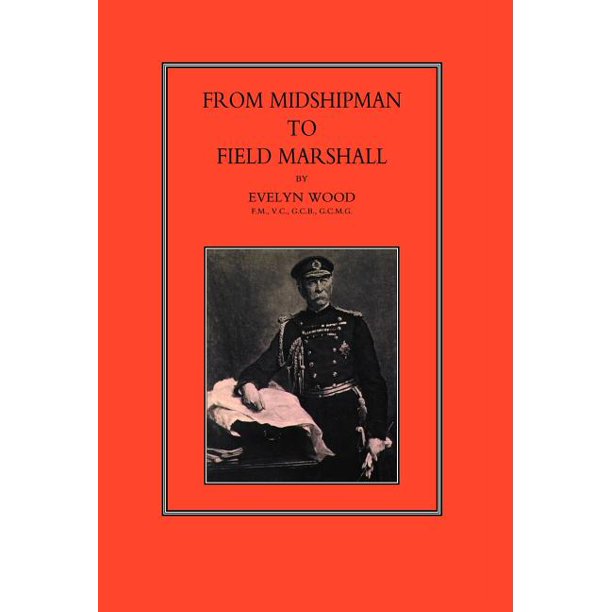 Sir Henry Evelyn Wood was the very model of a British Empire sailor and soldier, who saw action in most of Queen Victoria's "small" colonial wars and wrote an excellent autobiography two years after his retirement from Southern Command in 1904. He joined the Royal Navy in April 1852 and saw action as a midshipman during the siege of Sebastopol and at the Battle of Inkerman in the Crimean War, and was seriously wounded in the assault on the Redan.
Yet it was to be in the British Army, to which he transferred in September 1855, that Wood found greatness. As a lieutenant, after he was attacked by a wounded tiger and trampled by a giraffe, he was awarded the Victoria Cross during the Indian Mutiny for saving a village headman from being hanged by a band of robbers, during which, and in several battles on the sub-continent, he showed bravery "above and beyond the call of duty."
Wood rose through the ranks as he served in the Third Anglo-Ashanti War, the Zulu War, and the Sudanese Campaign against the Mahdi. He reached the rank of Sirdar (commander-in-chief) of the Egyptian Army, which he reformed, and commanded at Aldershot from 1889, and served as the Army's Adjutant-General from 1897. Some Victorian military autobiographies are frankly dull recitations of duties, protocols, and domestic commands, mixed in with name-dropping snobbery, but with a curriculum vitae like Wood's that was always going to be unlikely. It was written with the clear intention of making it accessible and inspirational to young people who might consider a life of adventure in the forces, at a time when derring-do mattered and before the advent of the industrial slaughter on the Western Front, which Wood lived to see, dying in 1919.
Wood's chapter and sub-chapter headings read like pages from the novels of G. A. Henty, and include "A daring but unpopular Captain defies a riotous crew, but is removed," "Some hard drinkers," "Ship nearly wrecked in Grecian Archipelago," "Cholera in the Fleet," "Horse artillery going into action," "Sailors prepare to spike their guns," "A naked and starving army," "A pony's sagacity" (it took him back to camp when he got lost at night behind the Russian lines), "The Naval ladder party is destroyed," "The fate of a spy" (shot after confessing), "A record in pig-sticking," "A long ride with insufficient sleep induces sunstroke," and "Disguised as Rebels, we are well received." And those derive just from the first third of the book.