Soviet Dissident Collections in the Hoover Archives
Although the Hoover Institution has collected Soviet dissident materials beginning with the founding of the Soviet Union, the largest collections date from the Cold War. Original documents—such as the voluminous broadcast tapes and records of Radio Liberty, which served as a surrogate free press during the repressive censorship of the post-war era—on the figures mentioned in David Satter's article can be found in key Hoover collections.
Another extensive collection, Andrei Sinyavsky's papers, includes the correspondence files for his journal Sintaksis, a major publishing outlet for exiled dissidents. From Stanford physicist Sidney Drell, the Hoover Archives received papers that document his support for his embattled Russian colleague Andrei Sakharov. The Pasternak family papers trace the ordeal of Boris Pasternak during the Stalin years. In Olga Carlisle's papers one can trace the smuggling of Alexander Solzhenitsyn's manuscripts to the West, where they created a sensation. The Irwin T. Holtzman collection celebrates three of the most persecuted writers in the Soviet era: Boris Pasternak, Joseph Brodsky, and Isaac Babel.
The photos on the following pages provide a glimpse of the wealth of materials. For more information, visit the Hoover Institution Library and Archives web site at www.hoover.org/hila.
—Elena S. Danielson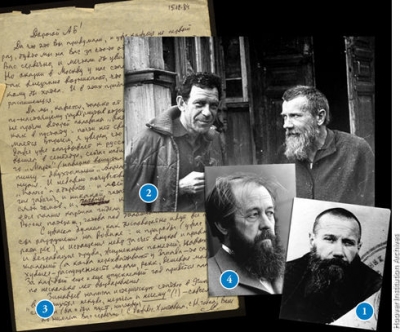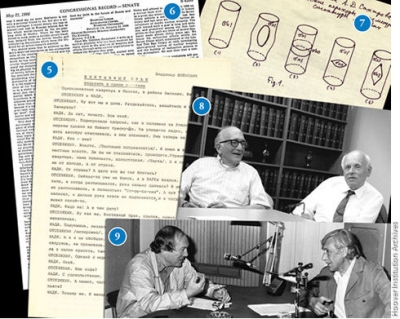 Join the Conversation