A Century of Ideas: New Regional Orders and New Ways of War: Europe, the Middle East, and Asia
Image credit:
Centennial Speakers

The global order of the past seven decades is being disrupted by regional dynamics. Powers of the past are reasserting themselves—Russia in Europe and the Middle East, Turkey and Iran in the Middle East, and China in Asia and beyond. Technology is changing how nations can prosper, influence, and compel. The panel will discuss what these changes portend for each of these regions and the US role in shaping events in its national interest.
To see the full line up of the speaker series click here. 
A livestream will be available during the event. 
---
PANELISTS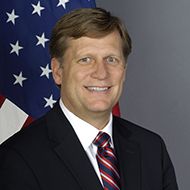 Michael McFaul
Michael A. McFaul is the Peter and Helen Bing Senior Fellow at the Hoover Institution as well as a professor of political science, director and senior fellow at the Freeman Spogli Institute for International Studies at Stanford University.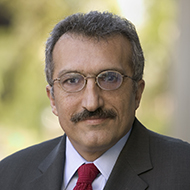 Abbas Milani
Abbas Milani is a research fellow and codirector of the Iran Democracy Project at the Hoover Institution. In addition, Milani is the Hamid and Christina Moghadam Director of Iranian Studies at Stanford University. His expertise is US/Iran relations and Iranian cultural, political, and security issues.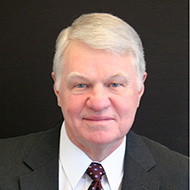 Gary Roughead
Admiral Gary Roughead, USN (Ret.), is the Robert and Marion Oster Distinguished Military Fellow at the Hoover Institution. Admiral Roughead graduated from the US Naval Academy in 1973. In September 2007, he became the twenty-ninth chief of naval operations after holding six operational commands and is one of only two officers in the navy's history to have commanded both the Atlantic and Pacific Fleets.