Assistant Secretary James Blew and Eric Hanushek discussed The Federal Role in Education on Capital Conversations on October 7, 2020 at 3:00pm ET.
WATCH THE DISCUSSION
---
ABOUT THE SPEAKERS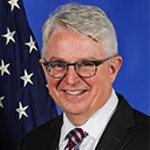 James Blew serves as the assistant secretary for planning, evaluation, and policy development at the U.S. Department of Education. He was confirmed by the U.S. Senate on July 17, 2018. Prior to joining the Department, he served as director of the 50CAN affiliate Student Success California, national president of StudentsFirst, and national director of the Alliance for School Choice and its predecessor, the American Education Reform Council.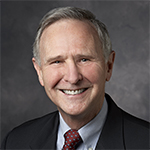 Eric Hanushek is the Paul and Jean Hanna Senior Fellow at the Hoover Institution. A leader in the economic analysis of educational issues, his research spans the impact on achievement of teacher quality, accountability, and class-size reduction. He pioneered measuring teacher quality on the basis of student achievement.