Paul Tucker will be sharing his new book, Global Discord: Values and Power in a Fractured World Order, which considers the geopolitics and legitimacy of the international economic and legal system. The book develops an analysis of the history and future of the international order from the perspective of incentives-values compatibility, that is, the connection between self-enforcing equilibria and history-dependent legitimation principles. Using this framework, the book identifies vulnerabilities and design flaws in today's international monetary order, trade system, investment order, and international financial system.
learn-more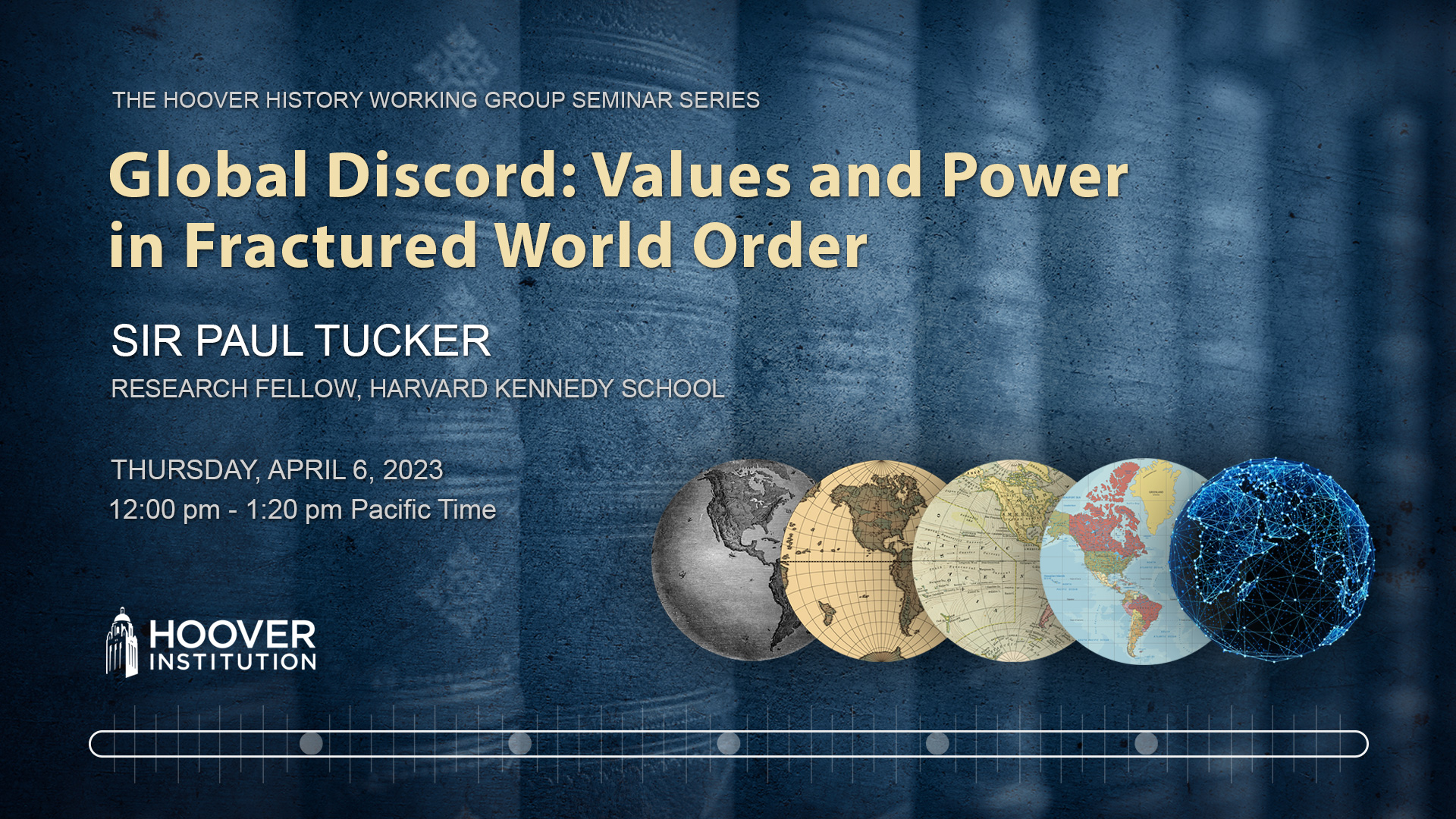 ABOUT THE SPEAKER
Sir Paul Tucker is a Research Fellow of the Mossavar-Rahmani Center for Business and Government at the Harvard Kennedy School. He was formerly the Deputy Governor of the Bank of England, sitting on its monetary policy, financial stability, and prudential policy committees. Internationally, he was a member of the G20 Financial Stability Board, chairing its group on resolving too-big-to-fail groups; and a director of the Bank for International Settlements, chairing its Committee on Payment and Settlement Systems. He was knighted in 2014.

He is the author of Unelected Power: The Quest for Legitimacy in Central Banking and the Regulatory State (2018), which charts how the extraordinary power of unelected central bankers and regulators needs to be structured and checked in the interest of democratic legitimacy. His other activities include being a director at Swiss Re, president of the UK's National Institute for Economic and Social Research, a senior fellow at the Minda de Gunzburg Center for European Studies at Harvard, a member of the advisory board of the Yale Program on Financial Stability, and a governor of the Ditchley Foundation.