On January 30, 2023, the Hoover Institution, with support from the Arthur M. Blank Family Foundation, will host a one-day conference on Markets vs. Mandates: Promoting Environmental Quality and Economic Prosperity. Building on Hoover's founding principles of generating ideas that define healthy and free societies, the program will examine the differences between markets and mandates for improving environmental quality and energy efficiency while promoting individual liberty and prosperity. Experts from around the world in the fields of economics, law, and engineering will cover a range of topics including corporate social responsibility, alternative energy policies, conservation, and adaptation to climate change, to mention a few. The program will be introduced by Hoover Director, Condoleezza Rice, and culminate with science writer and journalist, Matt Ridley, who will be speaking on "Global Greening: How can Markets Capture the Social Benefits of Carbon Dioxide as well as the Costs?" Refreshments will be served after the conference to give the audience time to mingle with the stellar cast. The conference is open to the public and registration is required.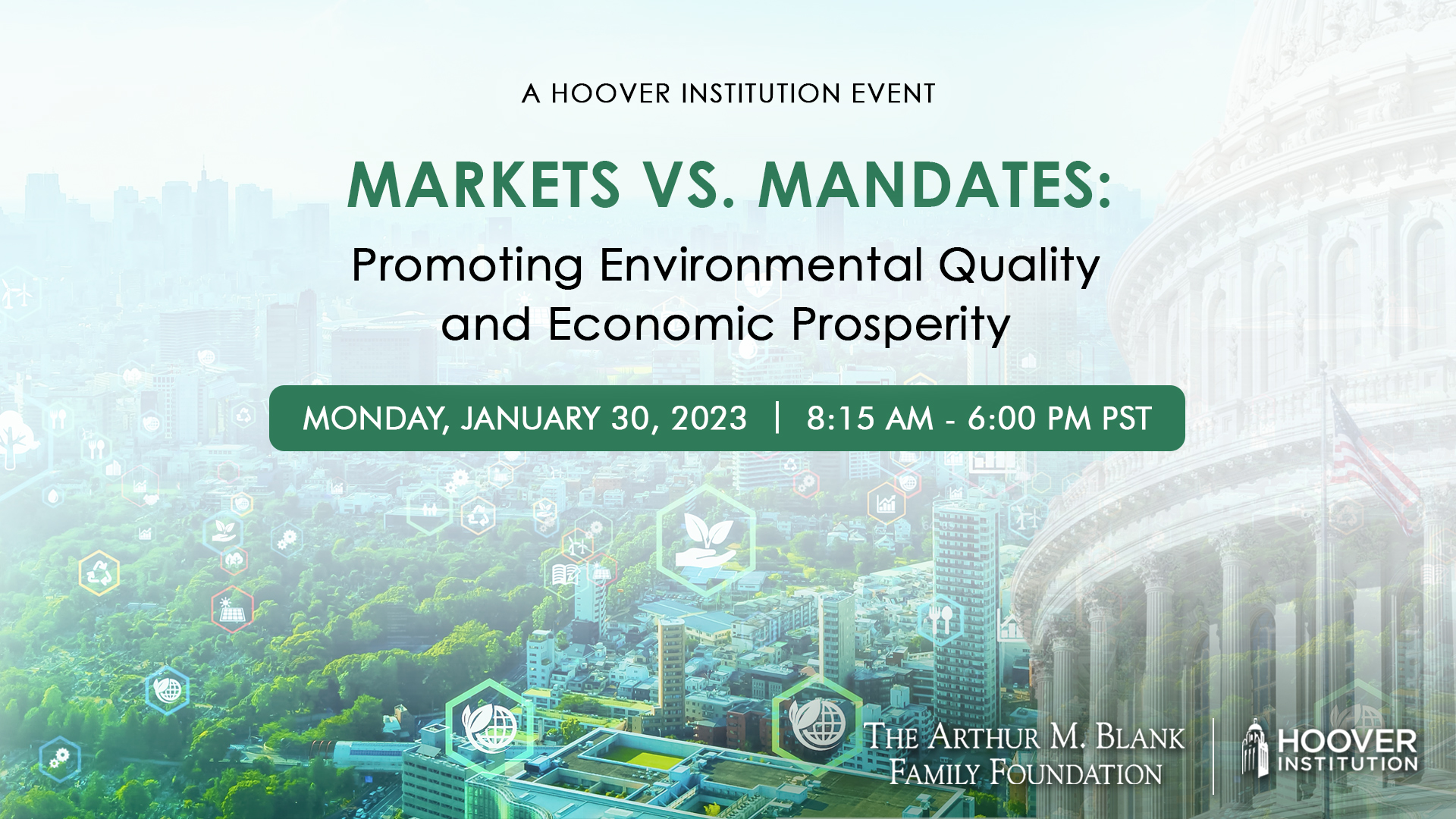 AGENDA
Time/Location   
Content
Presenters/Panelists
Chair

8:15 – 8:30 AM

Hauck Auditorium

Welcome and Introduction by Condoleeza Rice, Hoover Institution

--

--

8:30 – 9:00 AM

Hauck Auditorium

SESSION 1
Title: Thinking Clearly about Markets and Mandates

Presenter: Terry Anderson and Dominic Parker, Hoover Institution

--

Both markets and mandates have a role to play in environmental and energy policies. Which combination to use, however, depends on several factors. These include the costs of defining and enforcing property rights, the transaction costs for exchange, the rule of law, and the incentives and accountability of government officials, to mention a few. This introduction will provide a framework for considering tradeoffs among these factors.

9:00 – 9:15 AM

Break

--

--

9:15 – 10:15 AM

Hauck Auditorium

SESSION 2
Title: Corporate Social Responsibility, ESG Investing, and Climate Disclosures

Panel: John Cochrane, Hoover Institution

Panel: Sanjai Bhagat, Colorado University

Chair: John Taylor, Hoover Institution

Corporations are under increasing pressure to appear sustainable and socially responsible. How are investors responding to ESG signals and how credible are those signals? How are ESG funds performing and what impact do these ESG signals have on actual environmental outcomes? Should the SEC and other non-environmental agencies enforce mandates to disclose compliance with climate goals?

10:15 – 10:30 AM

Break

--

--

10:30 – 11:30 AM

Hauck Auditorium

SESSION 3
Title: Adapting to Climate Change

Panel: Matthew Kahn, University of Southern California

Panel: Maria Waldinger, ifo Institute of Munich

Chair: Terry Anderson, Hoover Institution

How can markets help us adapt to the challenges of climate change? How do government policies hinder or promote effective adaptation? What role can insurance, finance, and real estate markets play in encouraging adaptation? What are the distributional effects of adaptation versus mitigation?

11:30 – 12:30 PM

Blount Hall 

Lunch

--

--

12:30  – 1:30 PM

Hauck Auditorium

SESSION 4
Title: Markets for Mitigation and Conservation

Panel: Barton Thompson, Stanford University

Panel: Chris Costello, Univ. of California, Santa Barbara

Chair: Dominic Parker, Hoover Institution and Univ. of Wisconsin

Markets in which NGOs, corporations, and governments pay private parties to generate environmental outcomes have blossomed in recent years establishing new contractual incentives to keep fossil fuels in the ground, manage forests for carbon sequestration, farms for flood control, water for fish habitats, and land for biodiversity. How well do voluntary agreements perform when compared to top-down government regulation? What barriers prevent more widespread use of markets and which of these result from government policy?

1:30 – 1:45 PM

Break

--

--

1:45 – 2:45 PM

Hauck Auditorium

SESSION 5
Title: Adding Economics to Energy Engineering

Panel: David Victor, Univ. of California, San Diego

Panel: Mark Mills, Manhattan Institute

Chair: Neil Chatterjee, Hogan Lovells

The push for a decarbonized economy in Europe and North America has strengthened in recent years. What mix of solar, wind, and nuclear might emerge and what technological, political, and economic factors will play the most important role? Who will win and who will lose in the energy transition and what coalitions will form? 

Presentation Slides by David Victor

2:45 – 3:00 PM

Break

--

--

3:00 – 4:00 PM

Hauck Auditorium

SESSION 6
Title: Reality and Rhetoric in Environmental Discourse 

Panel: Niall Ferguson, Hoover Institution

Panel: Steven Koonin, NYU and Hoover Institution
 

Chair: Ronald Bailey, Reason Magazine

Whether the topic is natural disasters, biodiversity loss, or climate, media, political, and NGO discourse about the environment is often alarmist.  Why and when are citizens ill-informed about actual conditions, risks, and the efficacy of proposed "solutions"? How does this rhetoric influence policy choices? 

Presentation Slides by Steven Koonin

4:00 – 4:15 PM

Break

--

--

4:15 – 5:15  PM

Hauck Auditorium

Keynote Session: "How Can Markets Capture the Social Benefits of Carbon Dioxide as Well as the Costs?"

Guest Speaker: Lord Matt Ridley

--

5:15 – 6:00 PM

Traitel Pavilion

Reception

--

--
---
Speaker Bios
Terry L. Anderson has been a senior fellow at the Hoover Institution since 1998 and is currently the John and Jean De Nault Senior Fellow. He is the past president of the Property and Environment Research Center in Bozeman, Montana, and a professor emeritus at Montana State University, where he won many teaching awards during his twenty-five-year career. Anderson is the author of Free Market Environmentalism (published in its third edition in 2015) and one of the founders of the idea it espouses, of using markets and property rights to solve environmental problems. Dr. Anderson received his PhD from the University of Washington in 1972 and has been a visiting scholar at Oxford University, Basel University, Clemson University, and Cornell, and a Fulbright Fellow at the University of Canterbury.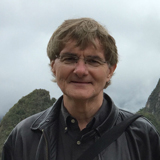 Ronald Bailey is the science correspondent for Reason magazine. Bailey is the coauthor, most recently, of the book Ten Global Trends Every Smart Person Should Know (2020), as well as author of The End of Doom: Environmental Renewal in the 2st Century (2015) and Liberation Biology: The Moral and Scientific Case for the Biotech Revolution (2005). His work was also featured in The Best American Science and Nature Writing 2004. Prior to joining Reason, Bailey worked as a television producer for three national PBS series and ABC News. He was a staff writer for Forbes for three years. He has lectured at Harvard, Yale, University of Virginia, Morehouse, Massachusetts Institute of Technology, the Higher School of Economics in Moscow, and many other venues.
Sanjai Bhagat, PhD,  has spent over two decades in senior finance positions in venture capital, private for-profit companies, and public nonprofits. He has advised the US Securities and Exchange Commission and the US Department of Treasury on corporate finance and corporate governance. He serves on corporate boards and is professor of finance at University of Colorado Boulder. He has published many highly cited articles in top finance and law journals on corporate finance, management compensation, bank capital, and environmental, social, and governance (ESG) matters. He is the author of the critically acclaimed book Financial Crisis, Corporate Governance, and Bank Capital (Cambridge University Press).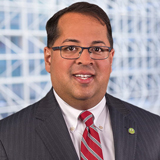 Neil Chatterjee, a former commissioner and chairman of the Federal Energy Regulatory Commission (FERC), has deep ties in Washington and in the energy industry, with extensive experience across the energy landscape both domestically and internationally. While at FERC, he championed several strategic initiatives, including streamlining and improving FERC's liquified natural gas application review and approval process, bolstering power grid reliability and resilience, and boosting renewable resources' ability to compete in regional power markets and for the reduction of carbon emissions. Chatterjee has been an advocate for harnessing technology to mitigate physical and cyber threats to critical energy infrastructure. Prior to his time at FERC, Neil served as an advisor to Sen. Mitch McConnell (R-KY), where he aided in the passage of major energy, highway, and agriculture legislation.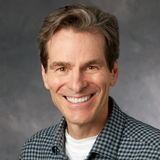 John H. Cochrane is the Rose-Marie and Jack Anderson Senior Fellow at the Hoover Institution. He is also a research associate of the National Bureau of Economic Research and an adjunct scholar of the Cato Institute. Before joining Hoover, Cochrane was a professor of finance at the University of Chicago's Booth School of Business, and earlier at its Economics Department. Cochrane earned a bachelor's degree in physics at Massachusetts Institute of Technology and his PhD in economics at the University of California–Berkeley. He was a junior staff economist on the Council of Economic Advisers (1982–83). Cochrane's monetary economics publications include articles on the relationship between deficits and inflation, the effects of monetary policy, and the fiscal theory of the price level, among other topics. His recent publications include the book Asset Pricing, and he was a coauthor of The Squam Lake Report. His Asset Pricing PhD class is available online via Coursera. Cochrane frequently contributes editorial opinion essays to the Wall Street Journal, Bloomberg.com, and other publications. He maintains the Grumpy Economist blog.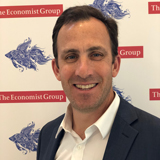 Christopher Costello is a professor of environmental and resource economics and director of the Environmental Markets Lab at the University of California–Santa Barbara, and is a research associate at the National Bureau of Economic Research. He received his PhD from the University of California–Berkeley in 2000 and conducts research on natural resource economics and policy concerning property rights, with a focus on decision making under uncertainty and scarcity of information, asset values, and natural resources. His work combines applied theory with modeling and empirical analysis, often to inform policy in ocean and land use, climate, and environmental market design. Costello's work is global but includes recent projects in French Polynesia, the Seychelles, Peru, Mexico, and Indonesia. Costello serves on the board of trustees for the Environmental Defense Fund and for Global Fishing Watch as well as on California's Council of Economic Advisors. He has published more than one hundred peer-reviewed papers in economics and science journals and has served as primary advisor for thirty PhD and postdoctoral students.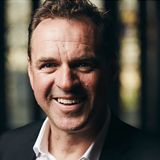 Niall Ferguson, MA, DPhil, FRSE, is the Milbank Family Senior Fellow at the Hoover Institution, a senior faculty fellow of the Belfer Center for Science and International Affairs at Harvard, and a member of the Fractal Faculty at the Santa Fe Institute. He is the author of sixteen books, including The Pity of War, The House of Rothschild, Empire, Civilization, and Kissinger, 1923–1968: The Idealist, which won the Council on Foreign Relations Arthur Ross Prize. He received an international Emmy for his PBS series The Ascent of Money. His 2018 book, The Square and the Tower, a New York Times bestseller, was adapted by PBS as Niall Ferguson's Networld. In 2020 he joined Bloomberg Opinion as a columnist. He is the founder and managing director of Greenmantle LLC, a New York–based advisory firm; co-founder of Ualá, a Latin American financial technology company; and trustee of the New-York Historical Society, the London-based Centre for Policy Studies, and the newly founded University of Austin. His latest book, Doom: The Politics of Catastrophe, was short-listed for the Lionel Gelber Prize. He is currently writing Kissinger, 1969–2022.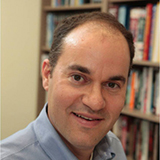 Matthew E. Kahn is a provost professor of economics at the University of Southern California. He is a research associate at the National Bureau of Economic Research and a research fellow at the Institute of Labor Economics (IZA). At USC, he serves as the director of the Health Markets Initiative at the Schaeffer Center for Health Policy and Economics. He has taught at Columbia University, the Fletcher School at Tufts University, UCLA, and Johns Hopkins University. He holds a PhD in economics from the University of Chicago. He has published eleven books and is the author of Climatopolis and Adapting to Climate Change: Markets and the Management of our Uncertain Future.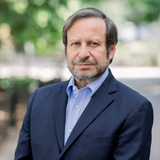 Steven Koonin, a professor at New York University, has served as the Department of Energy's under secretary for science, as chief scientist for BP, and as professor and provost at the California Institute of Technology (Caltech). He is member of the National Academy of Sciences, a governor of Lawrence Livermore National Laboratory, a senior fellow of Stanford's Hoover Institution, and a trustee of the Institute for Defense Analyses. Koonin holds a BS in physics from Caltech and a PhD in theoretical physics from the Massachusetts Institute of Technology. He wrote the recent bestseller Unsettled: What Climate Science Tells Us, What It Doesn't, and Why It Matters. 
Mark Mills is a Manhattan Institute senior fellow, a faculty fellow at Northwestern University's engineering school, and a partner in Montrose Lane, an energy-tech venture fund. He is author of The Cloud Revolution: How the Convergence of New Technologies Will Unleash the Next Economic Boom and a Roaring 2020s (2021), Digital Cathedrals (2020), Work in the Age of Robots (2018), and The Bottomless Well (2006). He served as chairman and CTO of ICx Technologies, helping take it public in 2007. Mills previously served in the Reagan White House Science Office and was an experimental physicist and development engineer in microprocessors and fiber optics.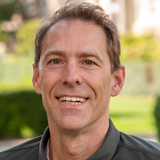 Dominic (Nick) Parker, the Ilene and Morton Harris Visiting Fellow at the Hoover Institution, is a professor of applied economics at the University of Wisconsin–Madison, where he serves editorial roles for three leading journals in environmental economics. Parker's research appears in economics, science, and law journals and spans topics in development, environmental, and natural resource economics. It includes studies of property rights and environmental markets, resource booms and busts, land use, fishery and wildlife regulations, water trading, and renewable energy. His recent research—on the unintended effects of US financial regulation on African mining communities; and of wolves on deer-vehicle collisions—has received widespread attention from more than one hundred media outlets, including BBC News, the Wall Street Journal, the Associated Press, The Atlantic, and The Economist. He holds a PhD in economics from University of California–Santa Barbara, where he was a National Science Foundation fellow in economics and environmental science.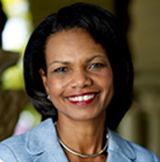 Condoleezza Rice is the Tad and Dianne Taube Director of the Hoover Institution and the Thomas and Barbara Stephenson Senior Fellow on Public Policy. From January 2005 to 2009, Rice served as the sixty-sixth secretary of state of the United States, the second woman and first African American woman to hold the post. Rice also served as President George W. Bush's assistant to the president for national security affairs (national security advisor) from January 2001 to January 2005, the first woman to hold the position.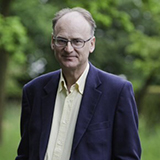 Matt Ridley is an author—The Red Queen, Genome, The Rational Optimist, The Evolution of Everything, and most recently How Innovation Works and Viral: The Search for the Origin of COVID-19, coauthored with Alina Chan—whose books have sold over a million copies, been translated into thirty-one languages, and won several awards. He sat in the House of Lords (2013–21), where he served on the Science and Technology Select Committee and the Artificial Intelligence Select Committee. He was founding chairman of the International Centre for Life in Newcastle. He created the "Mind and Matter" column in the Wall Street Journal in 2010 and was a columnist for the Times (London) from 2013 to 2018. He is a fellow of the Royal Society of Literature and the Academy of Medical Sciences and a foreign honorary member of the American Academy of Arts and Sciences. He lives in Northumberland, UK.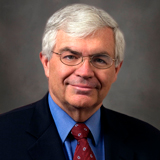 John B. Taylor is the George P. Shultz Senior Fellow in Economics at the Hoover Institution and the Mary and Robert Raymond Professor of Economics at Stanford University. He is also the director of Stanford's Introductory Economics Center. An award-winning teacher and researcher, he served as senior economist on the President's Council of Economic Advisers (1976–77), as a member of the council (1989–91), and as under secretary of Treasury for international affairs (2001–05). More recently he was president of the Mont Pelerin Society and served on the Eminent Persons Group on Global Financial Governance created by the G20. His book Global Financial Warriors chronicles his policy innovations at the US Treasury. His book First Principles won the Hayek Prize in 2012. Among his recent books are Choose Economic Freedom: Enduring Policy Lessons from the 1970s and 1980s (with George P. Shultz) and Reform of the International Monetary System.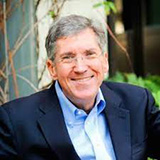 A global expert on water and natural resources, Barton "Buzz" Thompson focuses on how to improve resource management through legal, institutional, and technological innovation. He is a professor at both Stanford Law School and the Stanford Doerr School of Sustainability. He also is a senior fellow at the Stanford Woods Institute for the Environment, which he cofounded. He also has been both a senior fellow at Stanford's Freeman-Spogli Institute for International Studies and a visiting fellow at the Hoover Institution. Thompson served as special master for the US Supreme Court in Montana v. Wyoming, an interstate water dispute involving the Yellowstone River system. He also is a former member of the Science Advisory Board of the US Environmental Protection Agency. Thompson is counsel to the international law firm of O'Melveny & Myers, where he specializes in water resources and was a partner prior to joining Stanford. He also serves as a technical advisor to the Sustainable Water Impact Fund.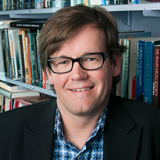 David Victor is a professor of innovation and public policy at the School of Global Policy and Strategy at University of California–San Diego (UCSD), where he codirects the campuswide Deep Decarbonization Initiative, an effort to understand how quickly the world can eliminate emissions of warming gases. At UCSD, he is adjunct professor in climate, atmospheric science, and physical oceanography at the Scripps Institution of Oceanography and a professor (by courtesy) in mechanical and aerospace engineering. Prior to joining the UCSD faculty, Victor was a professor at Stanford Law School, where he taught energy and environmental law. He has been heavily involved in many different climate- and energy-policy initiatives, including as convening lead author for the Intergovernmental Panel on Climate Change, a United Nations–sanctioned international body with 195 country members that won the Nobel Peace Prize in 2007. His PhD is from the Massachusetts Institute of Technology and his AB from Harvard University.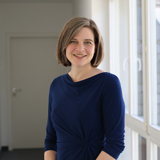 Maria Waldinger is an environmental economist at the Ifo Institute at the Ludwig Maximilian University of Munich (LMU). She obtained her PhD in 2014 from the Department of International Development at the London School of Economics, where she held a position at the Grantham Institute on Climate Change and the Environment from 2014 to 2018. In her research, she studies economic and political impacts of climate change and environmental pollution. She is interested in the mechanisms through which climate affects societies, the ways societies adapt to climate change, and the preconditions for successful adaptation. She has studied long-term climatic change in historical periods as well as short-term changes in weather in both historical and contemporary periods. She is also interested in environmental pollution and how different groups within societies are differently affected by it. Waldinger's work has been published in the Journal of Political Economy and the Journal of Development Economics.