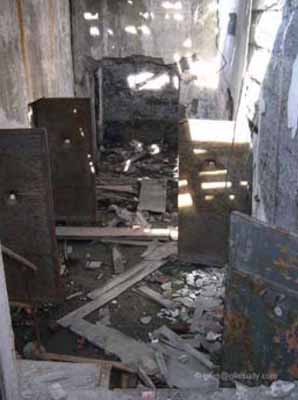 Two collections of digital photographs depicting activities and sites in the former Soviet Union are available for research at the Hoover Archives.
Douglas Smith, an American historian, took about fifty photographs in Moscow during the attempted coup of August 1991. They are among the Douglas Smith miscellaneous papers, which also include related paper materials.
The Giles Udy collection contains nearly five hundred photographs of the sites of forced- labor camps and buildings built by prisoners near Noril'sk, Russia. The Alevrolitnyĭ mining camp, Kolargon penal camp, and Lake Lama camp are among the sites depicted. Udy took the photographs from about 2004 to 2011.
The collections, which were processed for preservation and access by Hoover's digital curation lab, are available at computer workstations in the reading room.