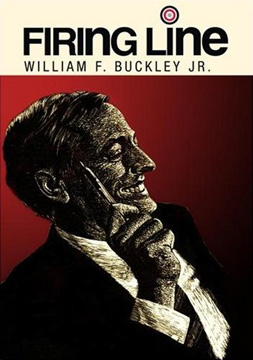 A select group of television broadcasts from the Firing Line collection held in the Hoover Archives is now available as DVDs.
In weekly broadcasts from 1966 through 1999, William F. Buckley Jr. met with, talked to, debated with, and cajoled guests on his Public Television program Firing Line. Hoover has preserved, restored, and remastered 50 of these 1,500 broadcasts and is offering them as DVDs through amazon.com.
In this selection of DVDs, one sees the provocative, inquisitive, erudite, witty William Buckley duel with his guests. The programs show an icon of twentieth-century American culture, politics, and television in conversation with the likes of Ronald Reagan, Clare Booth Luce, Barry Goldwater, Malcolm Muggeridge, David Susskind, and Hugh Hefner as they discuss topics as varied as liberalism, religion, Alger Hiss, feminism, and the U.S. presidency.
To order the programs (at $10 each), go to amazon.com.