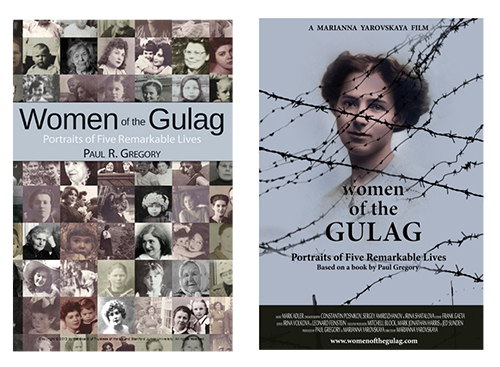 Women of the Gulag, a new film documentary based on Hoover scholar Paul Gregory's book by that name, is now being screened.
Drawing upon the 2013 Hoover Institution Press book, Women of the Gulag: Portraits of Five Remarkable Lives, the film tells five compelling and tragic stories of women who survived the Gulag— the brutal system of repression and terror that devastated the Soviet population during the Stalin dictatorship. Gregory is a research fellow who specializes in economic history, the Soviet economy, transition economies, comparative economics, and economic demography.
Directed by Marianna Yarovskaya of Mayfilms, Women of the Gulag was first screened on September 21 in Santa Monica. Click here for more information on the documentary. The John Batchelor radio show recently featured an episode on the subject.
Both the film and book portray Gregory's research on the oft-forgotten female victims of the Gulag. The work includes Stalin's rise to power, the history of the Gulag, and the context behind one of the bloodiest dictatorships of the twentieth century.
Gregory offers the stories as oral histories from the female perspective, connecting the stories of the women from their pre-Gulag lives, through their struggles to survive in the repressive atmosphere of the late 1930s and early 1940s, to the difficulties as they adjusted to life after the Gulag.
---
Media Contacts
Clifton B. Parker, Hoover Institution: 650-498-5204, cbparker@stanford.edu