Notes From Hoover's 2017 Summer Board of Overseers Meeting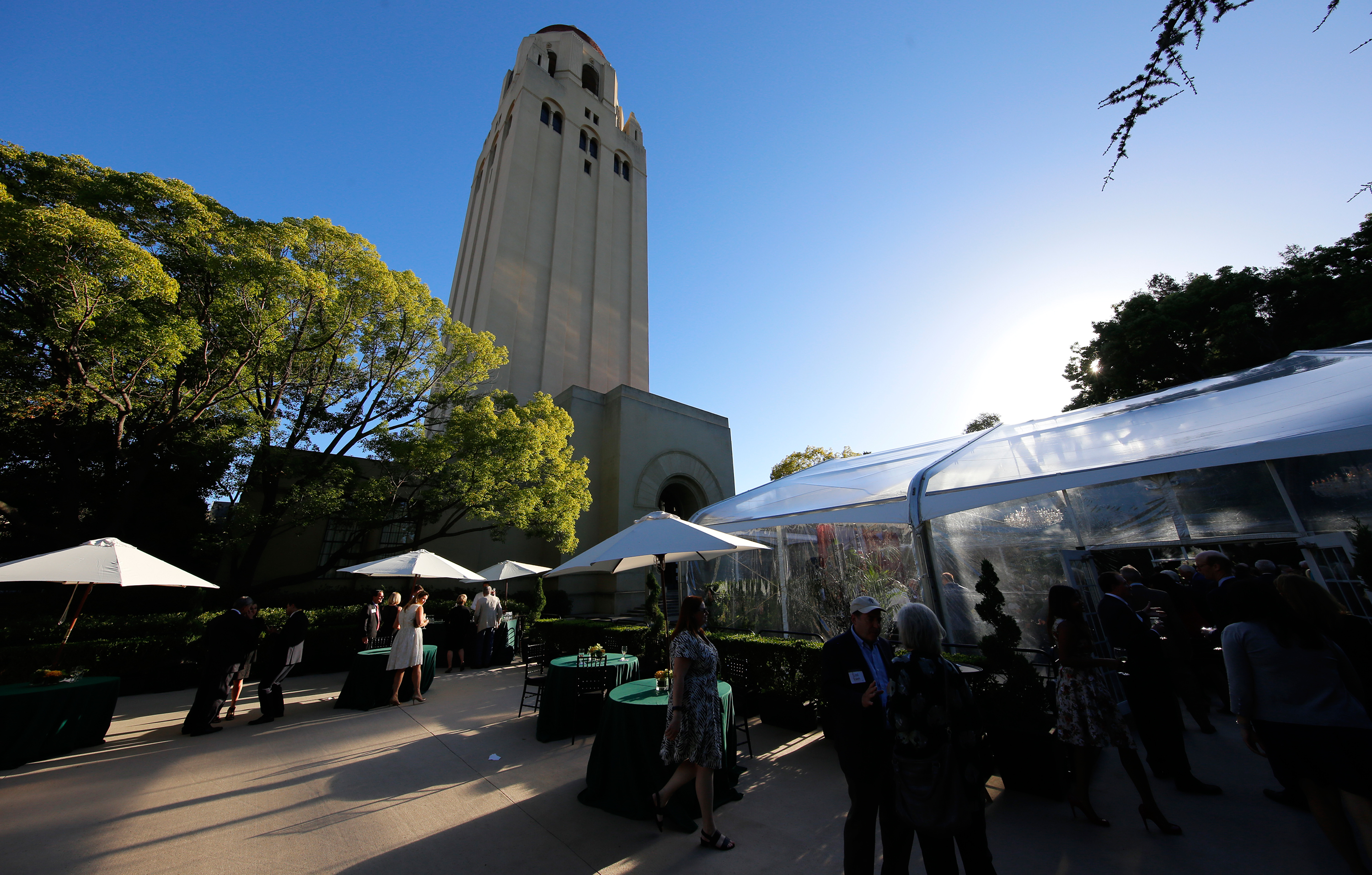 Established by Herbert Hoover and codified in the institution's governing bylaws, the Board of Overseers is an integral source of strategic guidance and support for the Hoover Institution. The board is active throughout the year but assembles in full twice annually in Washington, DC, and at Stanford. Those meetings serve the dual purpose of convening the board for discussions of institution business and providing overseers with behind-the-scenes briefings about national policy activity.
Speakers at this year's meeting included Condoleezza Rice, the Thomas and Barbara Stephenson Senior Fellow at Hoover, sixty-sixth US secretary of state, and professor of political science and in the Graduate School of Business at Stanford. On the heels of a series of major media appearances promoting her new book Democracy: Stories from the Long Road to Freedom, Rice joined Tad and Dianne Taube Director Tom Gilligan for a discussion of the book's lessons. Russ Roberts, the John and Jean DeNault Fellow at Hoover, discussed his new short film It's a Wonderful Loaf, developed under the Educating Americans in Public Policy Initiative made possible by Overseer Dick Kovacevich and his wife, Mary Jo. A charming, beautifully animated introduction to spontaneous economic order and the impossibility of central planning that is perfect for young people, the film has been viewed more than five million times. Niall Ferguson also delivered a dinner talk based on his recently completed, forthcoming book The Square and the Tower.
Several board committees, which advise on key areas including research, finance, development, Library & Archives, communications, and nomination of new overseers, met with Hoover leadership during the meeting to discuss recent activities. The Research Initiatives Committee, for example, heard a presentation by Regulation and Rule of Law Initiative cochair Charles Calomiris about the group's work to expand the role of incentives, property rights, and the rule of law in discussions of regulatory policy. The committee also heard from Victor Davis Hanson, the Martin and Illie Anderson Senior Fellow at Hoover and chairman of the institution's Working Group on Military History in Contemporary Conflict, on his group's prolific publishing through digital Hoover journals such as Strategika.
At each board meeting overseers gather for an all-hands briefing highlighting key recent institutional accomplishments. During this meeting's full board briefing, Gilligan introduced the new Peterson Family Lecture Series, an initiative funded by Board of Overseers chairman Joel C. Peterson and his wife, Diana. The first series established for the new David and Joan Traitel Building, the Peterson Family Lecture will help execute a core function of the building: amplifying Hoover's voice among Stanford students, faculty, and leadership.
David and Joan Traitel Senior Fellow Scott W. Atlas also spoke during the briefing, introducing overseers to the new Summer Policy Boot Camp, Hoover's first-ever interdisciplinary, multiday policy seminar for college students and recent graduates. Atlas reported on the faculty, curriculum, and student body and also discussed his motivations for launching the program: providing students with alternative opinions, diversity of thought, and fact-based policy information they may not have access to on their own university campuses.
Gilligan also provided updates on Hoover fellows' activity in national policy initiatives, building off the announcements of General Jim Mattis's appointment as secretary of defense and H. R. McMaster's appointment as national security adviser that were delivered at the February meeting. He discussed advisory work by several other fellows in Congress and the Trump administration and invited two of them—Morris Arnold and Nona Jean Cox Senior Fellow Edward P. Lazear and Research Fellow Ayaan Hirsi Ali—to discuss their work further.
Lazear reported on recent trips to Washington to brief the White House Economic Team on tax reform and increasing economic growth. Hirsi Ali discussed her recent testimony before the Senate Homeland Security and Government Affairs Committee on countering radical Islamist ideology. Her testimony came at the request of an alumnus of Hoover's Stuart Family Congressional Fellowship Program, demonstrating the traction that program is creating for Hoover research and ideas on Capitol Hill.
The major successes that preceded this year's Summer Board of Overseers Meeting, from progress on the David and Joan Traitel Building to an expanded presence in Washington to programs to educate young people about freedom and sound public policy, made for a highly encouraging event. At its core, the meeting demonstrated the remarkable progress that Hoover overseers and supporters are driving through their investments—and the hope for greater freedom and prosperity that is arising as a result.