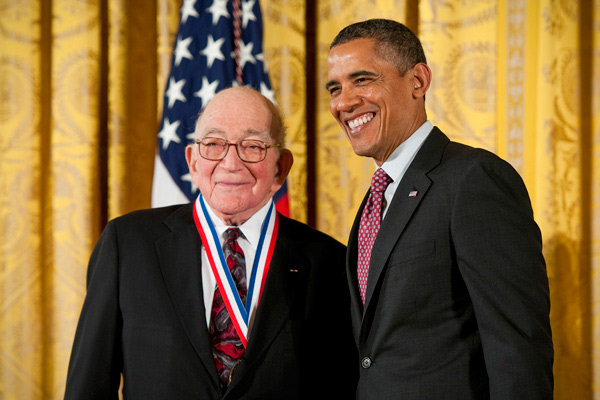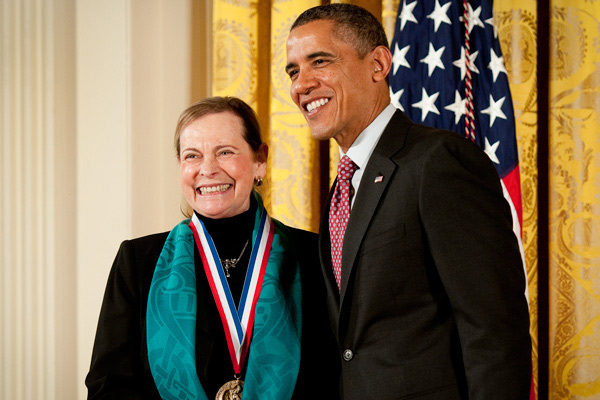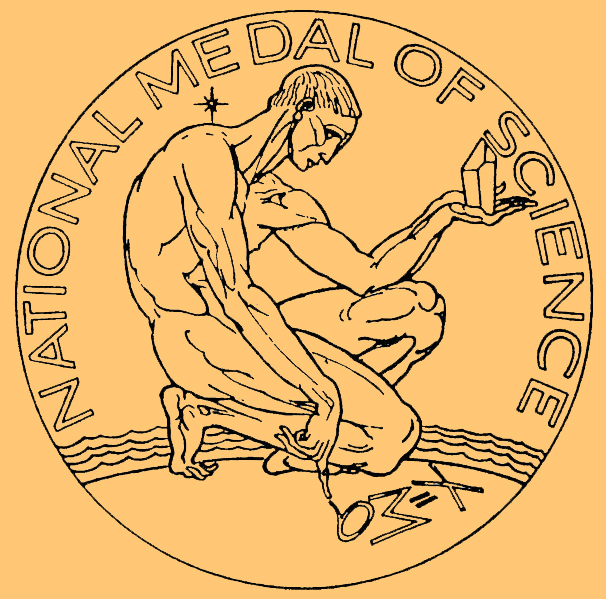 President Barack Obama named twelve scientists, including Sidney Drell, Hoover senior fellow and member of the Hoover Institution's Shultz-Stephenson Task Force on Energy Policy, as winners of the National Medal of Science. Established by the 86th Congress in 1959, the award is given to those individuals "deserving of special recognition by reason of their outstanding contributions to knowledge in the physical, biological, mathematical, or engineering sciences." In 1980 Congress expanded this recognition to include the social and behavioral sciences. President Obama presented Drell with the award at a White House ceremony on Friday, February 1, 2013.
Drell was recognized for his research on quantum electrodynamics and quantum chronodynamics and for applying basic physics to public policy, notably, national security and intelligence. Drell's recent work at Hoover has focused on nuclear nonproliferation; he is one of the principals in this project along with Hoover fellows George Shultz and William Perry, Henry Kissinger, and Sam Nunn. Their work was profiled in a recent book titled The Partnership: Five Cold Warriors and Their Quest to Ban the Bomb, by Philip Taubman.
Shultz notes "I join Sid's legions of friends and colleagues in congratulating him on this richly deserved award. Sid is more than an outstanding physicist. He has used his vast knowledge to improve national and international security, most especially in our efforts to get better control of nuclear materials with the goal of eliminating the threat posed by nuclear weapons."
Drell has written a number of books, papers, and reports on nuclear nonproliferation, including Implications of the Reykjavik Summit on Its Twentieth Anniversary: Conference Report, Reykjavik Revisited: Steps toward a World Free of Nuclear Weapons—Complete Report of 2007 Hoover Institution Conference, The Nuclear Enterprise: High-Consequence Accidents: How to Enhance Safety and Minimize Risks in Nuclear Weapons and Reactors, and Deterrence: Its Past and Future—a Summary Report of Conference Proceedings, Hoover Institution, November 2010, all published by the Hoover Institution Press.
In recognition of his achievements, Drell has received numerous awards, including the Enrico Fermi Award, the nation's oldest award in science and technology; a fellowship from the MacArthur Foundation; the Heinz Award for contributions in public policy; the Rumford Medal from the American Academy of Arts and Sciences; and the National Intelligence Distinguished Service Medal. Drell was one of ten scientists honored as "founders of national reconnaissance as a space discipline" by the US National Reconnaissance Office. He was elected to the National Academy of Sciences, the American Academy of Arts and Sciences, and the American Philosophical Society and was president of the American Physical Society in 1986. Drell, former deputy director of the Stanford Linear Accelerator Center, has been a Hoover fellow since 1998.
Lucy Shapiro, professor in the Department of Developmental Biology at Stanford University's School of Medicine where she holds the Virginia and D. K. Ludwig Chair in Cancer Research, also received the 2011 National Medal of Science. She too is a member of the Shultz-Stephenson Task Force on Energy Policy. Shapiro has received multiple honors, including election to the American Academy of Arts and Sciences and the National Academy of Sciences.
Gary S. Becker, the Rose-Marie and Jack R. Anderson Senior Fellow at the Hoover Institution, University Professor of Economics and Sociology at the University of Chicago, and a member of the Shultz-Stephenson Task Force on Energy Policy, received the National Medal of Science award in 2000 for "pioneering the economic analysis of racial discrimination, inventing the economics of human resources, producing the major modern innovations in economic demography and in economic criminology, and leading recent developments in how social forces shape individual economic behavior." Click here for more information on Becker's award.
The late Milton Friedman and the late Edward Teller, both Hoover fellows, were also recipients of the medal.
Click here to view this year's winners and institutions.
Click here to read the full story in the Stanford Report.
Click here to read an article in the Stanford Daily.