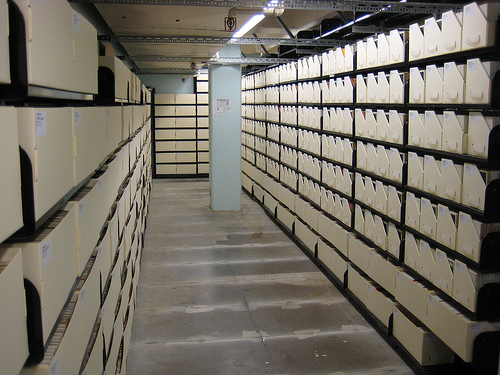 An ambitious project to box, label, and accurately count the 80,000 seven-inch open-reel audiotapes in the Radio Free Europe/Radio Liberty (RFE/RL) broadcast records is complete.
The new boxes, based on a design used by one of Stanford's auxiliary libraries, were customized to fit both seven-inch reels and Hoover's shelf units. The boxes can fit either two or four across, depending on the configuration of the unit. The efficient design, with no wasted vertical space, enabled an extra row of shelves to be added. See how it looks in this slideshow.
Future plans include possibly storing all the magnetic tapes from all the archival collections in this area, optimizing the environment for magnetic tape, and adding earthquake straps.