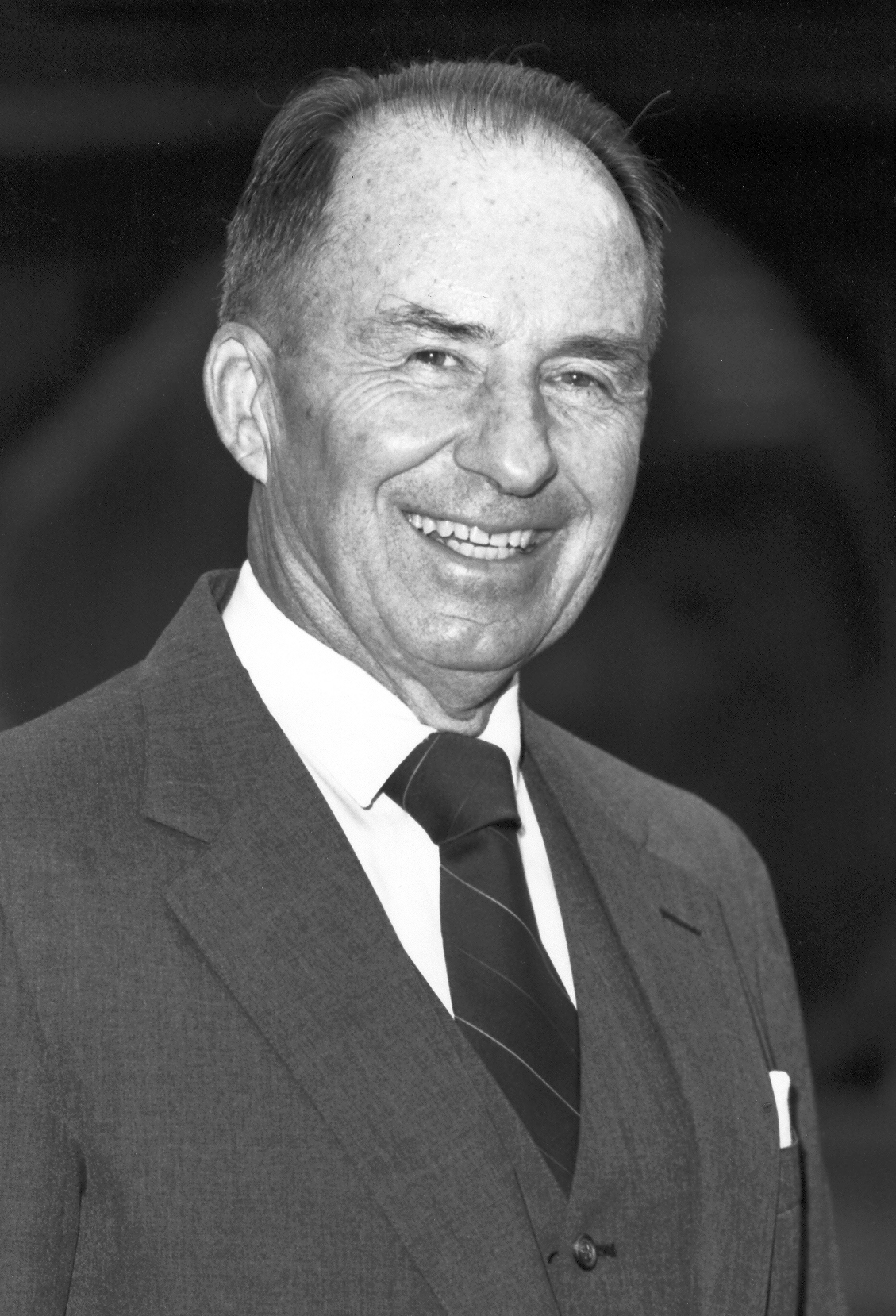 Richard F. Staar, a Hoover Institution senior fellow emeritus and pioneering scholar of Russia and Eastern Europe, passed away in March at the age of ninety-five.
Staar arrived at Stanford in 1969 to serve as associate director at the Hoover Institution and head of its Library & Archives. He had been a visiting scholar at the institution in 1965. In 1981, he left to accept an appointment offered by President Reagan to serve as the US ambassador to the Mutual and Balanced Force Reductions negotiations with the Soviet Union in Vienna, Austria. Afterwards, Staar returned to the Hoover Institution.
Proficient in eight languages, Staar specialized in Russian history, East-Central Europe history, military strategy, national security, arms control, and public diplomacy. He served as interpreter for Aleksandr Solzhenitsyn when the Nobel laureate visited the Hoover Institution on two occasions.
Staar also achieved the rank of colonel in the U.S. Marine Corps Reserve, and was awarded the presidential Legion of Merit in 1983.
WWII and internment
Staar was born in Warsaw, Poland, on January 10, 1923. He received American citizenship from his American parents, and moved with his family to Michigan when he was almost a year old.
When he was twelve, he and his family moved back to Poland, where they were living when the Germans invaded in 1939. Staar and some of his family were arrested – he spent six months in a Gestapo camp. He was released, only to be sent to another internment camp a year later.
Toward the end of the war, he was part of a group of people who were exchanged for German civilians and returned to the United States.
Staar's future wife, Jadwiga Ochota, also spent time in internment camps. According to this story, Jadwiga worked for the Polish underground, tapping German telephone lines and resisting the German occupation by producing flawed screws on the U-Boot assembly line.
In 1950 in America, Richard and Jadwiga married. They had two daughters, and eventually, three grandchildren and two great-grandchildren.
Despite losing six years of schooling in the German camps, Staar took the fast track in education. He earned the following degrees in political science – a bachelor's degree with Phi Beta Kappa distinction from Dickinson College (1948), a master's degree from Yale University (1949), and a doctorate from the University of Michigan (1954).
"Richard Staar was a remarkable figure at Hoover," Thomas Henrikson, a Hoover senior fellow emeritus, wrote in an email. "As a youth he was captured by the Germans in Poland at the start of WWII. In the camps, Staar learned Polish, German, and Russian, all which he used in his research years later."
He added, "Staar said he went to Dickinson College because the missionary couple who helped him get out of Europe had a connection to the college."
State Department, academia
With a young family in post-WWII America, Richard led an especially busy life—he worked for the State Department, studied in graduate school, and joined the Marine Corps reserves. His career took the Staars far and wide—they moved to Arkansas and then to Munich, Germany, where he worked for Radio Free Europe. They then moved back to the United States, where he took his first academic job as a faculty member at Emory University in Atlanta, Georgia.
During this period, friends and family said he found tremendous fulfillment in teaching and writing about Poland, Eastern Europe, the Soviet Union, and communism.
Later on, the family moved for one year to Rhode Island during which time he occupied the Fleet Admiral Chester W. Nimitz chair of political science and social philosophy at the US Naval War College.
Prague Spring, Hoover
After his U.S. Naval War College stint, a forty-five-year-old Staar accepted the position of associate director of the Hoover Institution.
Glenn Campbell, then-director for the Hoover Institution, said in a Stanford news release: "…He [Staar] has often been involved in the process by which academic analysis contributes to public policy formation."
Referring to the Prague Spring, a period of political liberalization in Czechoslovakia that resulted in a Soviet invasion of that country, Campbell also wrote, "The recent events in Czechoslovakia are but one indicator of the continuing importance of Eastern and Central Europe, and of neighboring Western Europe where Dr. Starr also has lived, worked, taught, and traveled extensively."
Charles Palm, who came to Hoover in 1971 as an assistant archivist and is a deputy director emeritus, described Staar as "the dominant figure in the remarkable growth of the Hoover Library and Archives."
He said, "By the early 1980s, the archives had moved from its confined perch on the 10th floor of the tower to its current expansive location in Herbert Hoover Memorial Building, and its staff had more than tripled in size. He was a constant and motivating presence."
Staar also oversaw a substantial expansion of Hoover's international studies program, he said. 
"He was a disciplined and energetic administrator, and no one worked harder or was more committed to Hoover's founding mission and principles," Palm said.
In addition to his administrative duties at Hoover, Staar was the editor-in-chief of the Yearbook on International Communist Affairs and was active in fundraising for the institution. In 1980-81, Staar was a member of the Reagan presidential transition team, which eventually led to his Vienna ambassadorial appointment on arms control.
He was a prolific writer, and his best-selling text, Communist Regimes in Eastern Europe, was adopted by 251 colleges and universities, translated into four languages, and issued to incoming US foreign service officers.
Staar's memoir, Born Under a Lucky Star: Reminiscences, begins with a narration of author his childhood experiences in Poland where he and his family were protected by a "lucky star," surviving WWII and then getting back together as a family unit.
Henrikson wrote, "He told me that he left out some material because it was too painful to recall, because he had been tortured."
Staar's other books and publications include Soviet Military Policy Since World War II (with William Lee); Poland, 1944–1962: The Sovietization of a Captive People; The New Military in Russia: Ten Myths That Shape the Image; and Transition to Democracy in Poland; among others.
Later in his career, after his stint in Vienna, Staar returned to Hoover as a senior fellow emeritus, continuing to write and edit more books and articles before retiring to the Sequoias in Portola Valley.
He passed away on March 27 in Portola Valley. Staar's wife Jadwiga passed away one week later—her obituary contains additional information about her life and their lives together.
---
MEDIA CONTACTS:
Clifton B. Parker, Hoover Institution: 650-498-5204, cbparker@stanford.edu