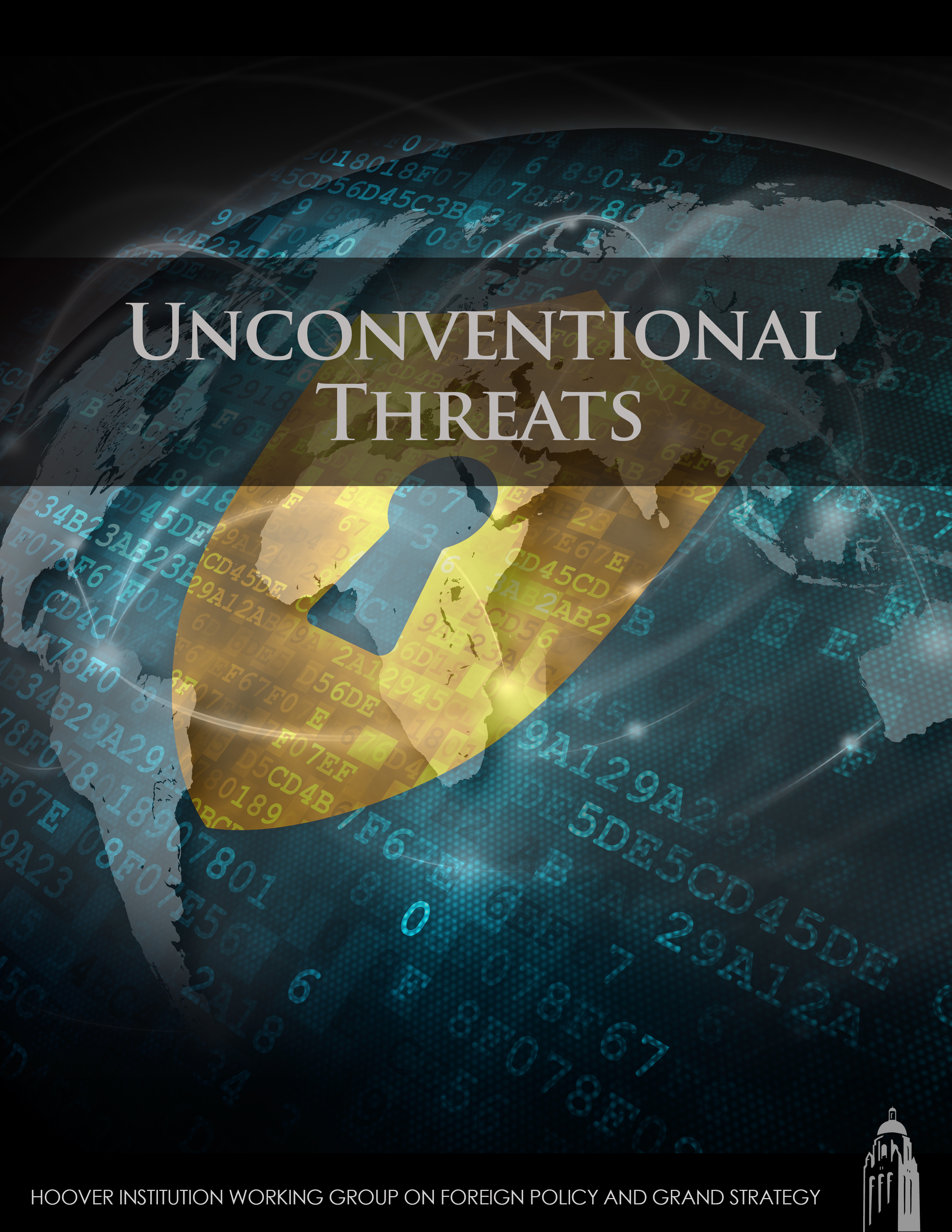 INTRODUCTION
Transnational terrorism, cyber-security, and Russian violation of accepted international norms in the Crimea have posed unique challenges for the United States.  The following essays suggest how these threats might best be understood and met.
ESSAYS
KTO KOVO?
By Coit Blacker
Russia's aggressive actions in the Ukraine are intended to signal to the West that there are limits to what Russia will accept in what it sees as aggressive Western action against Russia, even if Russia's intervention comes at the cost of a split Ukraine. Ukraine will likely remain a frozen conflict, with the real issue being "for how long, and what cost, Putin will seek to impose his vision of the new Russia on the neighboring states of the region".
Thoughts on Unconventional Threats and Terrorism
By Ambassador Karl W. Eikenberry
The term "unconventional threat" has often been an imprecise classification tool and has led to a focus on tactics at the expense of strategy in the U.S. struggle against transnational terrorists groups like Al Qaeda.  Combating transnational terrorism requires properly evaluating the threat terrorism poses, a deep understanding of geopolitical context surrounding a transnational terrorist group, and a willingness to be flexible in the tools used to mitigate risk, including focusing on improving countermeasures in the homeland. 
Moral Hazard and the Obama Doctrine
By James D. Fearon
The U.S. war against ISIL risks helping the enemy in the long run by lessening locals' incentives to develop their own military and state capabilities, and that it also helps with the enemy's recruitment and PR. The more the U.S. does militarily, the less our friends and allies in the region do.
Transnational Terrorism
By Stephen D. Krasner
Given the low probability of a mass casualty terrorist attack and the lack of new attacks since 9/11, the U.S. is probably devoting too many resources to fighting terrorism. However, no political leader could endorse this conclusion, so the challenge of counterterrorism policy is channeling the political will terrorism engenders effectively.
Managing the Cyber Security Threat
By Abraham D. Sofaer
The cyber threat is part of a transnational game, with low barriers of entry, increasing sophistication, increasing cost, and no prospect that any state will be victorious.  The U.S. needs to manage the risk by focusing on those aspects of cyber insecurity that relate to commerce and critical infrastructure, leaving traditional forms of intelligence and military activities unregulated; and by allowing private companies and individuals to use strong encryption or open source software without built-in vulnerabilities.