April 2019: Updates From the Director's Desk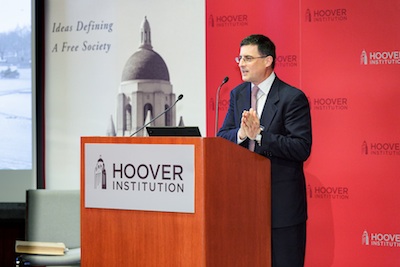 Happy spring to our many friends and supporters of the Library & Archives. This April we celebrate the acquisition of new materials to our renowned Russian collections; the milestone of adding more than 6,000 digital records to the American Archive of Public Broadcasting; and lectures highlighting scholarship and publications resulting from research in our collections.
Meanwhile, we continue to make significant progress in the renovations of our facilities at Hoover, ensuring state-of-the-art storage and preservation of historical records for generations to come. Thank you, as always, for your support in these ventures.  
    - Eric Wakin, Director
Join the Conversation