H.R. McMaster in conversation with NATO Secretary General Jens Stoltenberg, on Friday, November 18 at 8:00 AM PST.
In this episode of Battlegrounds, H.R. McMaster and NATO Secretary General Jens Stoltenberg discuss how to overcome today's threats and strengthen the alliance for the future.
WATCH THE EPISODE HERE (CLICK PLAY)
Learn more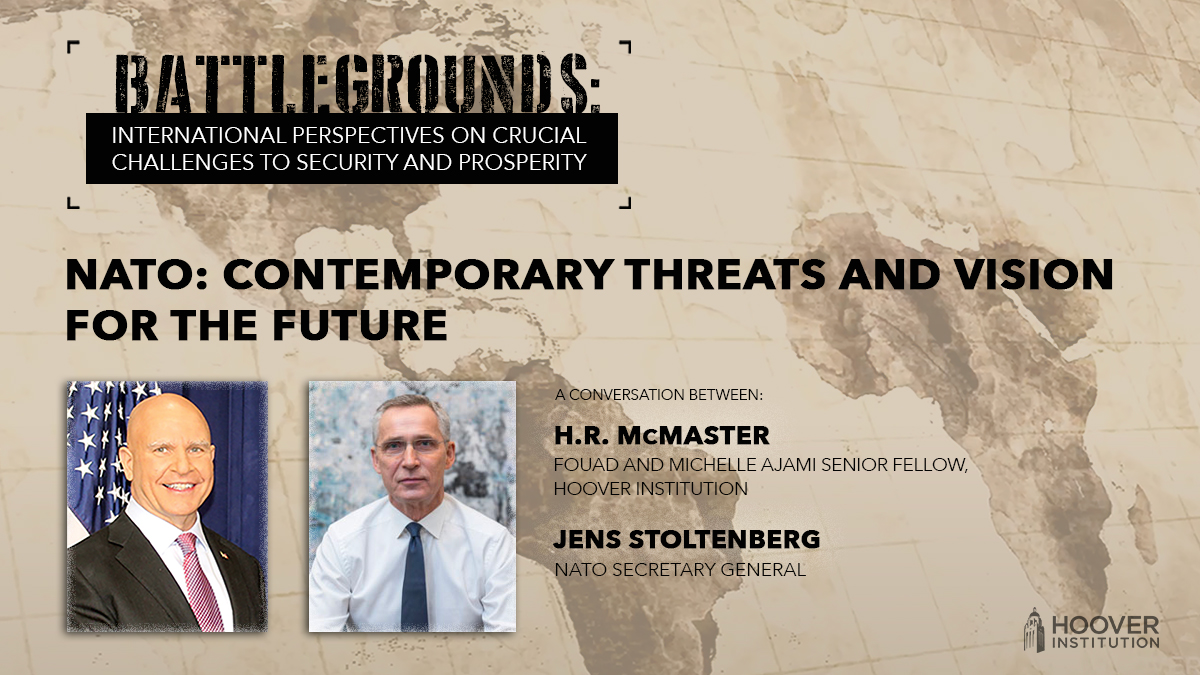 ABOUT THE SPEAKERS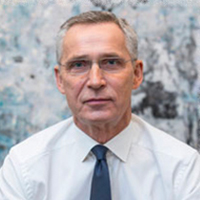 Jens Stoltenberg is the 13th North Atlantic Treaty Organization (NATO) Secretary General.  Mr. Stoltenberg, a Norwegian politician, was the 34th Prime Minister of Norway from 2000 to 2001 and again from 2005 until 2013 and previously served as the Labour Party leader, finance minister and industry and energy minister. Prior to NATO, he was the UN Special Envoy on Climate Change. Mr. Stoltenberg holds a postgraduate degree in Economics from the University of Oslo.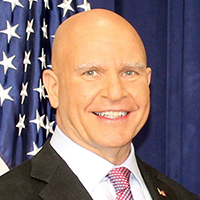 H. R. McMaster is the Fouad and Michelle Ajami Senior Fellow at the Hoover Institution, Stanford University. He is also the Bernard and Susan Liautaud Fellow at the Freeman Spogli Institute and lecturer at Stanford University's Graduate School of Business. He was the 25th assistant to the president for National Security Affairs. Upon graduation from the United States Military Academy in 1984, McMaster served as a commissioned officer in the United States Army for thirty-four years before retiring as a Lieutenant General in June 2018.