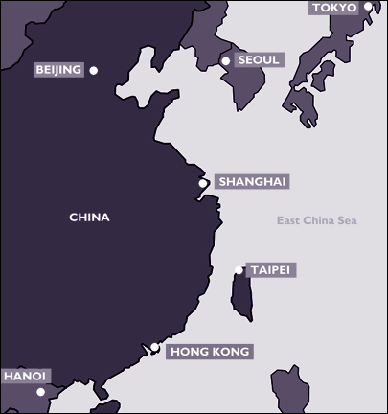 Under former paramount leader Deng Xiaoping's slogan of "one country, two systems," China has promised Hong Kong a high degree of autonomy in its social, economic, and political affairs for the next fifty years. China has said that it will not impose socialism, taxes, or other mainland policies on Hong Kong's capitalist system.
To enshrine these promises, China signed the Joint Declaration (an international treaty) with the United Kingdom in 1984 and enacted a miniconstitution, or Basic Law, for Hong Kong in 1990. The $64,000 question is, Will China honor its promises? To answer this question, let's examine how China prepared for the takeover of Hong Kong over the past year or so--and how leading residents of Hong Kong in turn prepared themselves for Chinese rule.


What China Did
In a blatant display of contempt for Western democratic institutions and practices, China dissolved Hong Kong's duly elected Legislative Council and replaced it with a handpicked Provisional Legislature to rubber-stamp Beijing's demands. China established a selection committee of four hundred pro-China Hong Kong notables. This committee then chose the members of the Provisional Legislature. In short, Hong Kong's existing electoral arrangements were overturned. China imposed a new system to ensure support of mainland policies.
In a similar action, the Standing Committee of China's legislature, the National People's Congress, voted in Beijing to scrap fourteen existing Hong Kong laws and to modify ten sections of existing laws and auxiliary laws. This action struck down several provisions in the British-introduced Bill of Rights. It also required any group wishing to stage a demonstration to obtain police permission. In short, the action constituted a rollback of Hong Kong's civil liberties.
Tightening control of Hong Kong's press, Lu Ping, head of the Hong Kong and Macao Affairs Office of China's cabinet, the State Council, stated last year that firm limits would be imposed on press freedom. He stated that China would retain the right to regard published statements as unlawful and punishable, that it would permit no criticism of China, and that it would tolerate no Hong Kong publication that advocated independence for Taiwan.
Even in the most pro-Chinese papers in Hong Kong, such as the Commercial Daily, China last year installed its own people in top positions. Two were sent from the Office of News and Information in Beijing and another from the New China News Agency, the Chinese press agency in Hong Kong, to ensure that the Commercial Daily would print the news in a manner of which the mainland approved.
China has banned access to as many as one hundred web sites, including English-language sites sponsored by U.S. news media such as the Wall Street Journal, the Washington Post, and CNN. It has banned sites sponsored by Hong Kong newspapers and anti-Beijing China-watching publications and still other sites sponsored by overseas dissidents, including those providing data on Tibet.
Paragraph 166 in the Joint Declaration, reiterated verbatim in Article 154 of the Basic Law, gives Hong Kong the authority to apply its own immigration controls. But Chen Ziying, deputy director of the Hong Kong and Macao Affairs Office, stated during the past year that China, not Hong Kong, will have the final say on which mainlanders receive one-way permits to live in the territory. Hong Kong, he said, would not be permitted to refuse any legal migrants from the mainland.
Mainland China began to exert a corrupting influence on the Hong Kong business world. Consider, for example, the China Industrial Trade and Investment Corporation (Citic), the business arm of the mainland's State Council. Its Hong Kong branch is Citic Pacific. Last year Cathay Pacific sold a controlling block of shares to Citic Pacific and CNAC, China's airline regulatory agency, at a 20 percent discount to the market price. This was, of course, an extraordinary transaction. In almost every instance of the purchase of control of a major global business, the buyer invariably pays a large premium over the market price.
In another example of politics intruding into business, China Travel International Investment Hong Kong Ltd., a unit of China's largest state-run tourism company, bought a 20 percent stake in Citybus Group Ltd.--at a 34 percent discount to market.
Outspoken Hong Kong businessmen, ostensibly pro-Beijing, are now the largest clients of trust business in the British Crown Colony of the Cayman Islands.
Why have Hong Kong tycoons proven so willing to sell assets cheaply to groups controlled in Beijing? The outgoing colonial administration has tried to put the best face on these transactions, calling them "purely commercial," even though they appear to be extortion or confiscation. The official version is that Hong Kong businesses desire ties with partners in China.


What Hong Kong Did
In response to these actions and threats, 60 percent of Hong Kong's publicly listed firms, which trade on the Hong Kong Stock Exchange, moved their domicile to Bermuda. Some relocated to the Cayman Islands. Even the venerable Hongkong and Shanghai Banking Corporation, whose name is synonymous with the territory, moved its domicile to London. This trend of offshore domicile is especially prevalent among new corporations and listings.
Individuals in Hong Kong have likewise responded to the mainland's heavy-handed actions. Beginning in 1990, American lawyers were hired by wealthy Hong Kong Chinese businessmen to find a way to protect their personal assets. During the past year, wealthy Hong Kong residents continued to move assets out of the territory. Those outspoken Hong Kong businessmen, ostensibly pro-Beijing, who enthusiastically champion China's recovery of Hong Kong, are now the largest clients of trust business in the British Crown Colony of the Cayman Islands--a business that has grown to some $500 billion in size.
To return to the question I stated at the outset: Will China keep its promises to permit Hong Kong to retain its own way of life? The answer, of course, is that actions speak louder than words.


Join the Conversation