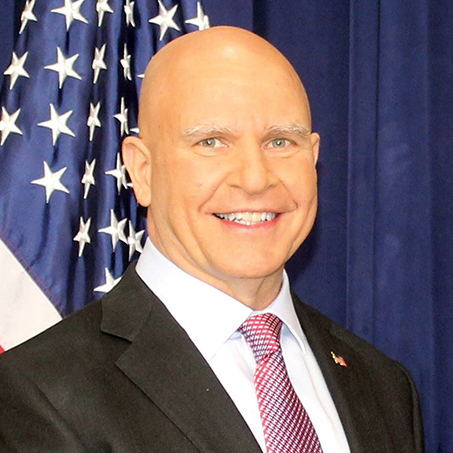 H.R. McMaster
Fouad and Michelle Ajami Senior Fellow
H. R. McMaster is the Fouad and Michelle Ajami Senior Fellow at the Hoover Institution, Stanford University and the Japan Chair at the Hudson Institute. He is also the Bernard and Susan Liautaud Fellow at the Freeman Spogli Institute and lecturer at Stanford University's Graduate School of Business. He was the 25th assistant to the president for National Security Affairs. Upon graduation from the United States Military Academy in 1984, McMaster served as a commissioned officer in the United States Army for thirty-four years before retiring as a Lieutenant General in June 2018.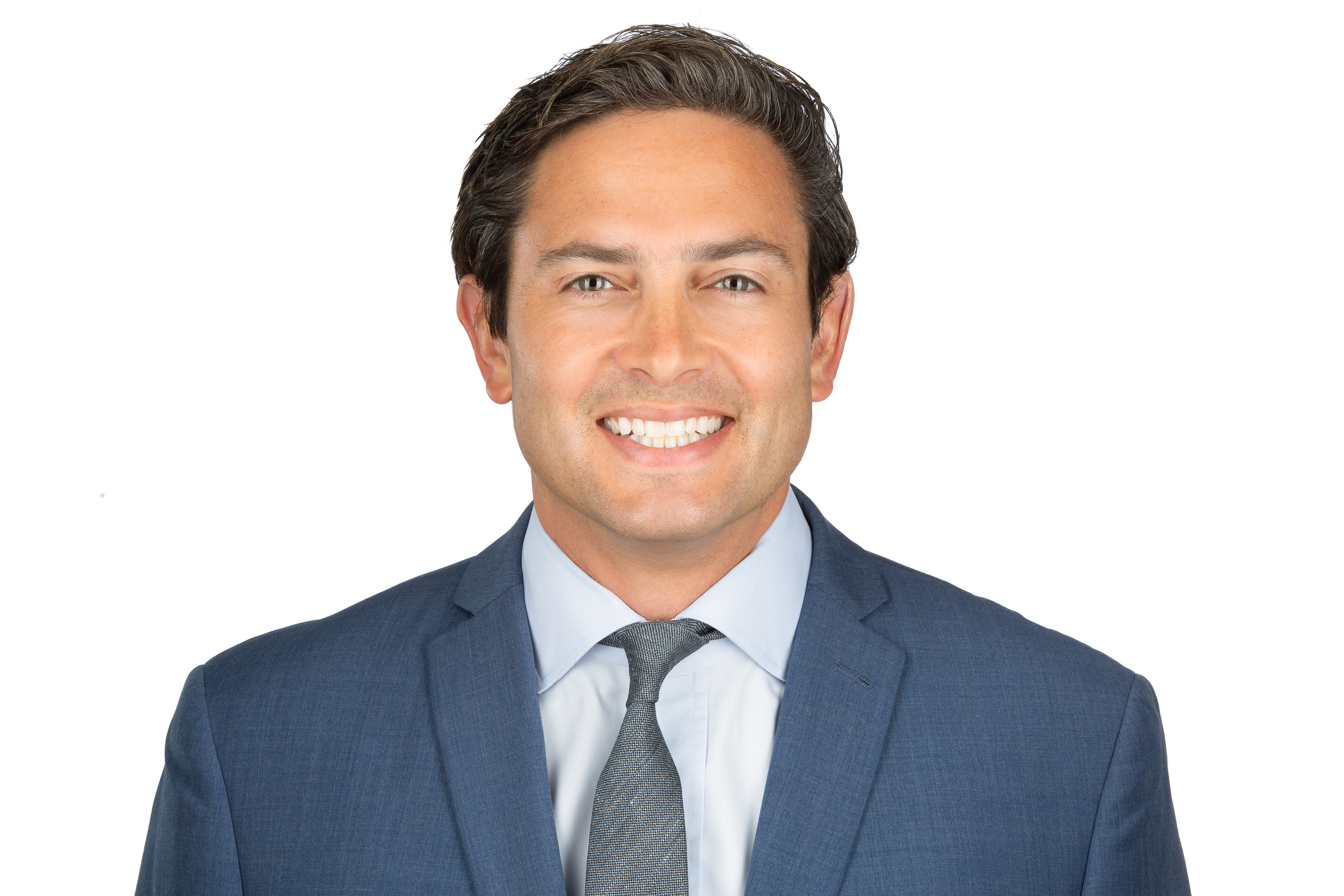 Rye Barcott
Rye Barcott is cofounder and CEO of With Honor, a cross-partisan political nonprofit that fights polarization in Congress with principled veteran leadership. He previously cofounded and led the solar power investment firm Double Time Capital, and cofounded the nongovernmental youth leadership and public health organization CFK Africa in the Kibera informal settlement of Nairobi, Kenya. Written for students, his memoir It Happened on the Way to War juxtaposes service in the Marine Corps with social entrepreneurship in Africa. Dartmouth awarded him an honorary doctorate in humane letters, and Bono called it a "wild ride." Barcott earned his Masters in Business Administration and Public Administration from Harvard, where he was a Center for Public Leadership Fellow and served on the Harvard Endowment's Advisory Committee on Shareholder Responsibility. He serves as secretary of the board of the Global War on Terrorism Memorial Foundation, and chair of the board of CFK Africa.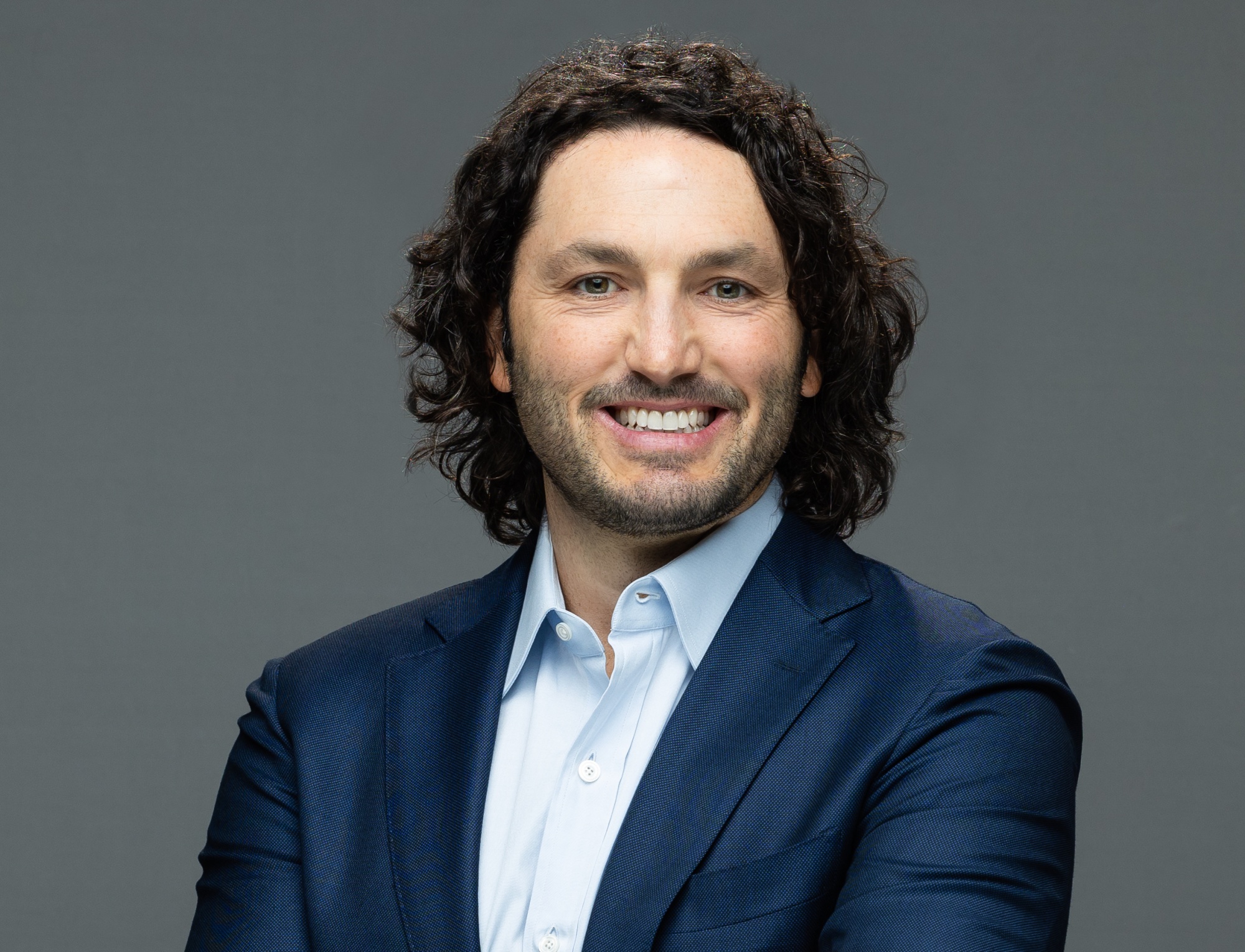 Zac Bookman
Zac Bookman is the CEO of OpenGov, the "GovTech" cloud software leader. Backed by Andreessen Horowitz and other top funds, OpenGov powers more effective and accountable government in more than 1,500 cities, counties, and state agencies across the United States. Before cofounding OpenGov, Bookman served as advisor to US Army general H. R. McMaster on the Anti‑Corruption Task Force at the International Security Assistance Force headquarters in Kabul, Afghanistan. He previously practiced trial litigation at Keker, Van Nest & Peters in San Francisco, and served as law clerk to the Honorable Sandra S. Ikuta on the US Court of Appeals for the Ninth Circuit. Bookman studied corruption in Mexico as a Fulbright fellow and has taught American government at San Quentin State Prison. He holds a JD from Yale Law School and an MPA from the Harvard Kennedy School and graduated as valedictorian from the University of Maryland. Bookman serves on the board and as advisor for various technology companies and funds and is a member of the Council on Foreign Relations and the Young Presidents' Association. He has been named a World Economic Forum Technology Pioneer, among the Goldman Sachs 100 Most Intriguing Entrepreneurs, and one of the Silicon Valley Business Journal's "40 under 40."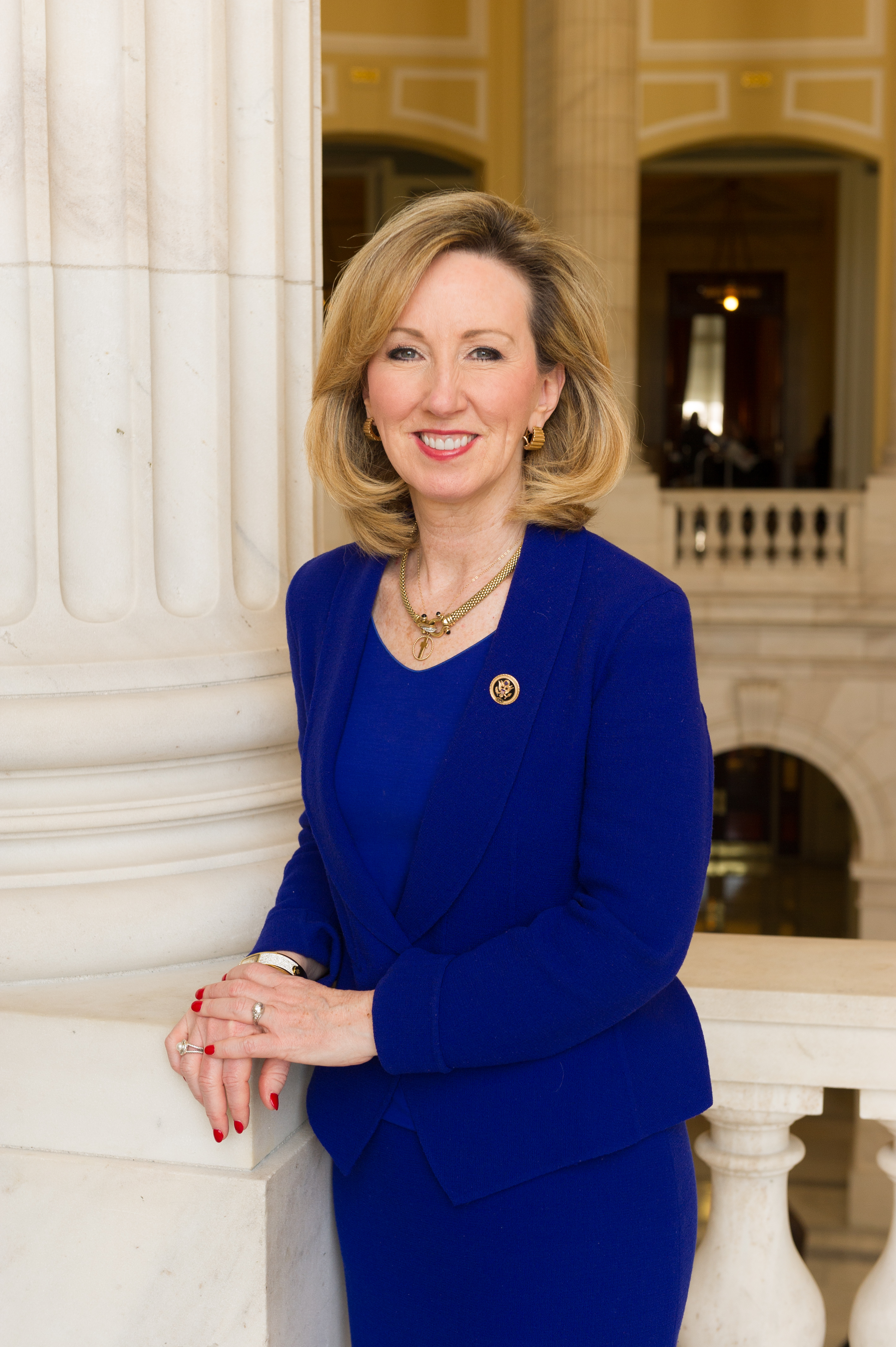 Barbara Comstock
Barbara Comstock is a Senior Adviser at Baker Donelson. She has served as a member of Congress (2015–19), a member of the Virginia General Assembly (2010–15), director of public affairs at the Justice Department, chief counsel on the House Government Reform and Oversight Committee, and a senior aide to Congressman Frank Wolf. She also was a senior partner at Blank Rome law firm and has worked on numerous campaigns and conventions in her lifetime of political involvement.
Comstock was named one of the top ten most effective lawmakers in the 115th Congress by the Center for Effective Lawmaking, a joint effort of the University of Virginia (UVA) and Vanderbilt University, and has been a fellow at the Harvard Institute of Politics, UVA's Center for Politics, and the American University Sine Institute. Barbara serves as an ABC News political contributor and appears regularly on CNN, PBS, and MSNBC. She serves on the boards of Vivint Home Security, Trustar Bank, and UVA's Miller Center for the Study of the Presidency. She is a mother of three and grandmother of six and lives in McLean, Virginia, with her husband, Chip, a lifelong high school educator and administrator.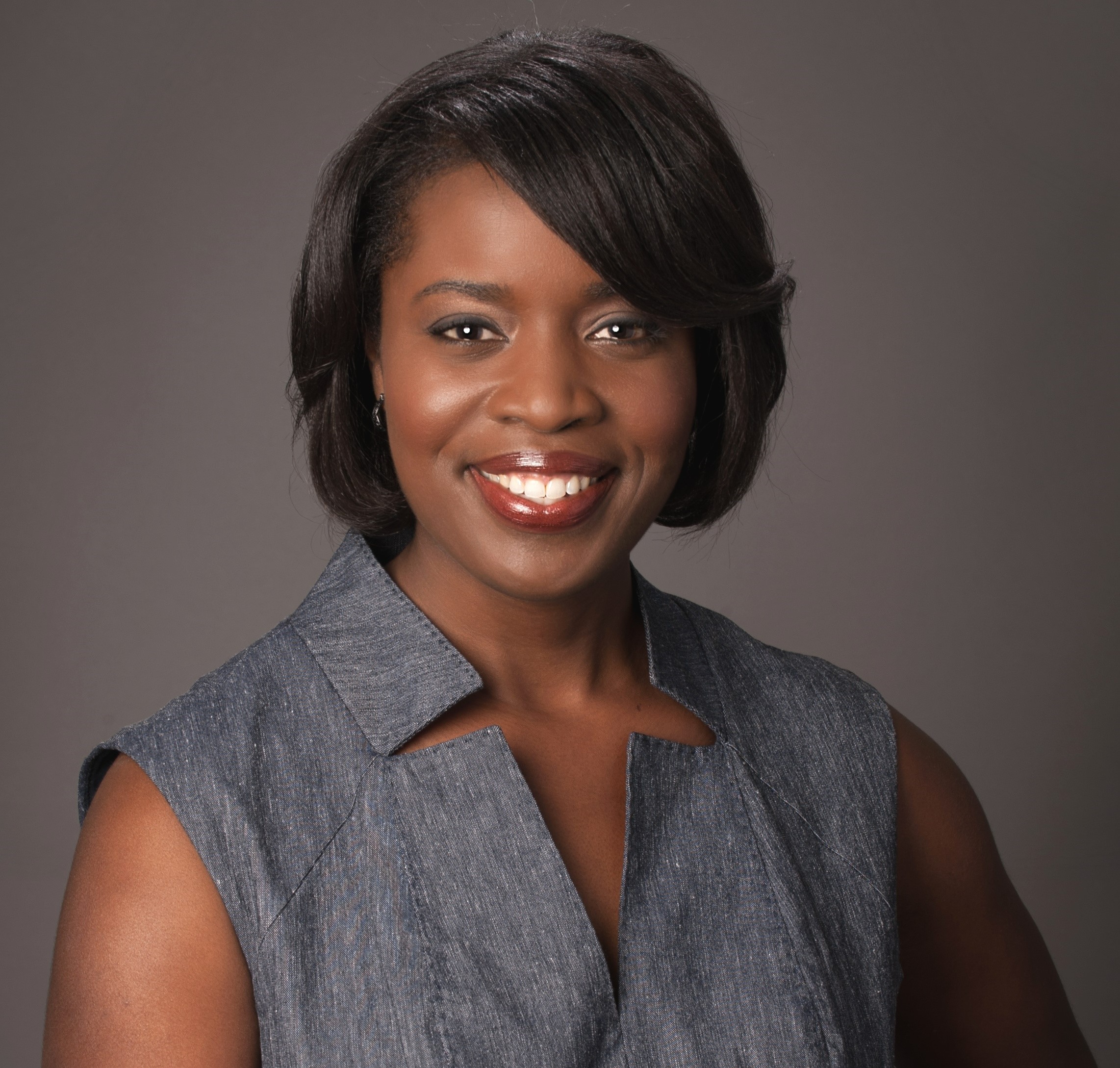 Rosetta Ellis-Pilie
Rosetta Ellis-Pilie is Vice President of talent development and negotiations at ESPN. In that role, Ellis-Pilie leads the efforts of ESPN's Talent Office, which is responsible for hiring and developing the network's commentator team, negotiating contracts, and collaborating with stakeholders on all matters related to talent responsibilities.  
Prior to filling her current role, Ellis-Pilie, who joined ESPN in 2011, worked as an attorney in ESPN's Legal Department for a decade, during which time she represented ESPN in employment law matters and served as lead attorney for ESPN Radio, the ESPY Awards, and ESPN's "combat sport" category, which included oversight for ESPN's Top Rank Boxing and UFC partnerships.  
During her ESPN tenure, Ellis-Pilie participated in the launch of the company's "Heroes Work Here" campaign, which helps hire, train, and support military veterans entering the civilian workforce. Prior to completing her postsecondary education, she served in the US Army, and she is a veteran of Operation Desert Storm.  
Ellis-Pilie, a New Jersey native, earned her bachelor of arts in criminal justice from Seton Hall University, and her juris doctor from the University of Virginia School of Law.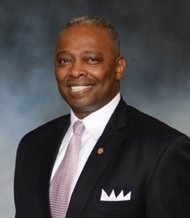 Barrye L. Price
Major General (ret.) Barrye L. Price is President and CEO of the Community Anti-Drug Coalitions of America. He also currently serves on the National Gun Violence Collaborative, the National Suicide Action Alliance, and the boards of Verde Technologies and the Center for Creative Leadership. He is the author of Against All Enemies Foreign and Domestic: A Study of Urban Unrest and Federal Intervention Within the United States, Life on the Other Side of You, and Homeland Defense: Civil Unrest and Federal Intervention within the United States of America. 
Price has received many personal honors within his long a distinguished military career, including the Army Distinguished Service Medal, the Defense Superior Service Medal, three Legions of Merit, and the Bronze Star Medal. He is also entitled to wear the Army Staff Badge and the Airborne and Air Assault Badges.
Price is a Distinguished Military Graduate of the University of Houston's College of Business Administration. He earned an MA and in 1997 became the first African American to obtain a doctorate from the Texas A&M University Department of History. He also earned an MS in national security strategy from the National Defense University.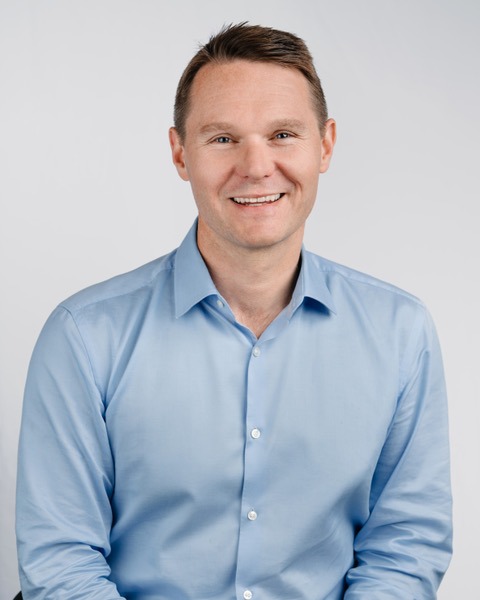 Robbie Schingler
Robbie Schingler is the cofounder and chief strategy officer (CSO) of Planet Labs PBC. Schingler has committed his life to preserving the sustainability of Earth and the security of human life across the globe. With a vision of using space to help life on Earth, Robbie has helped grow Planet into a mission-driven company serving more than 30,000 users and 700 customers in 40-plus countries. As CSO, Schingler was integral to establishing Planet as a publicly traded public benefit corporation in December 2021. He leads the company's long-term strategic trajectory, including mergers and technology partnerships, spearheading its acquisitions of VanderSat in 2021, Boundless in 2019, and BlackBridge in 2015. Schingler also manages the Space Systems Division, supporting the development of space technologies and mission operations. Previously, he was managing director of Planet Europe from 2016 to 2017, and je currently serves on the Board of both Planet PBC and Planet Federal.
Prior to Planet, Schingler spent nine years at NASA, where he helped build the Small Spacecraft Office at NASA Ames and acted as chief of staff for the Office of the Chief Technologies at NASA Headquarters. While there, he cofounded the NASA CoLab and Open NASA initiatives, cultivating transparency, open innovation, and public participation within NASA. Schingler received an MBA from Georgetown University, focusing on social entrepreneurship and international business. He also spent a year at the International Space University in Strasbourg, France, receiving an MS in space studies, concentrating on spacecraft cooperation for education and science. He received his BS in engineering physics from Santa Clara University.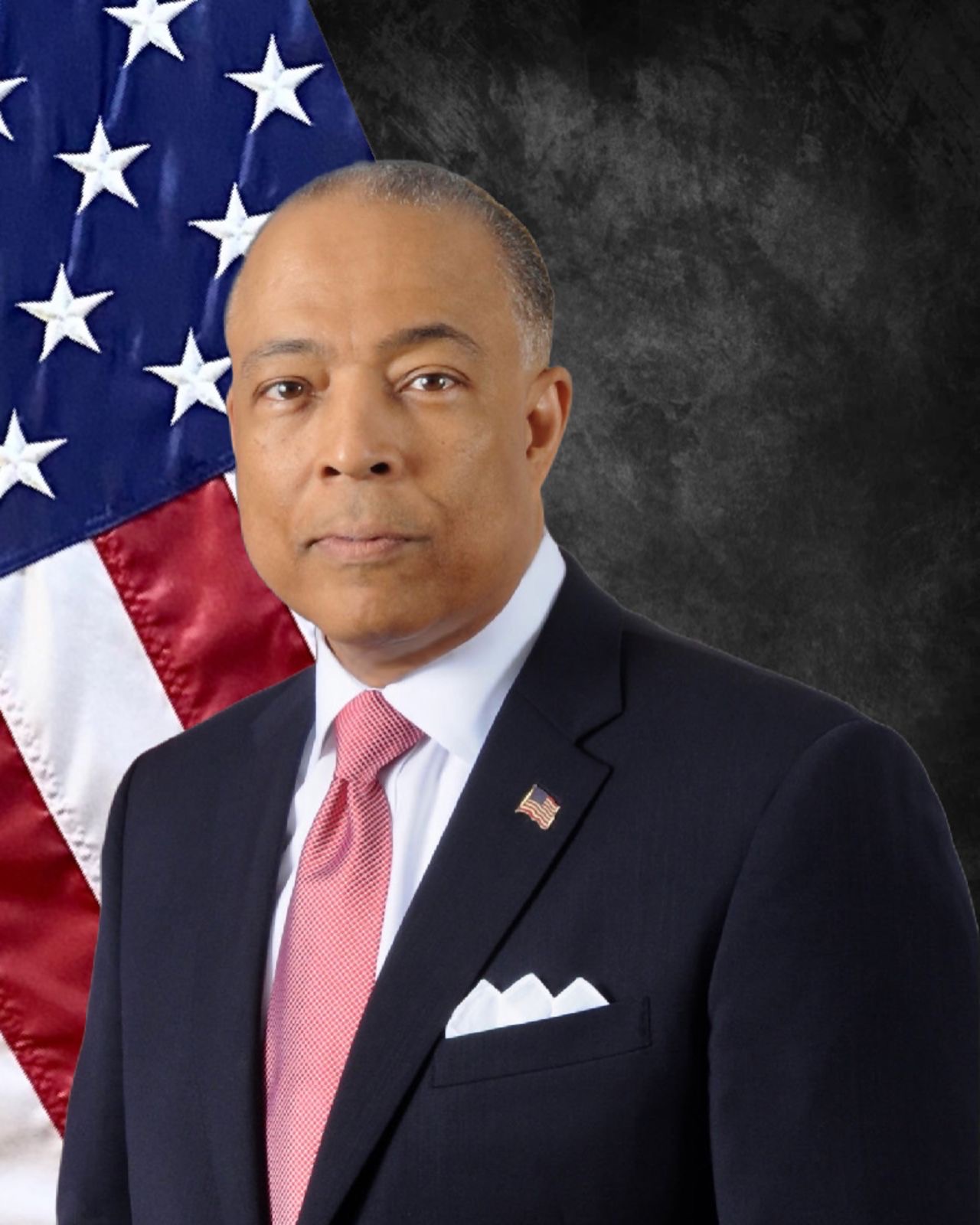 William J. Walker
The Honorable William J. Walker was sworn in as the 38th Sergeant at Arms of the U.S. House of Representatives on April 26, 2021, and served during the 117th Congress. An elected officer, the Sergeant at Arms is the chief law enforcement, security, and protocol officer of the House of Representatives. He previously served, by Presidential appointment, as the 23rd Commanding General of the District of Columbia National Guard. Major General Walker led National Guard civil support to the U.S. Capitol Police following the January 6, 2021, attack, and was subsequently in command of over 28,000 Guardsmen assigned to the Capitol for the 59th Presidential inauguration. He served as a National Guardsmen and Drug Enforcement Administration Special Agent for thirty years and retired at the Senior Executive Service rank. 
General Walker was educated at the University of Illinois (BA), Chicago State University (MS), the National Intelligence University (MS), and American University (MA). He completed graduate certificate programs at Harvard, George Washington, and Syracuse Universities; is a MIT Seminar XXI Fellow, and a life member of the Council on Foreign Relations. General Walker served in Afghanistan.