The Hoover Institution has established a new two-week visiting program, the Campbell Visiting Fellows. The goal of the program is to bring a set of researchers as visitors who are all focused on research in one general topic area to be present at Hoover during a single two week period, exchanging ideas, interacting with each other, working collaboratively if they wish, and also interacting with other scholars in their field at Hoover at Stanford more broadly.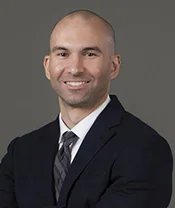 Adam Crepelle
Adam Crepelle is an Assistant Professor of Law at George Mason University's Antonin Scalia Law School and the Director of the Law & Economics Center's Tribal Law & Economics Project. Adam has published several articles in both academic and popular journals. His research focuses on federal Indian law and policy, particularly tribal economic development and criminal justice. Adam is a co-founder of the Gulf States American Indian Chamber of Commerce and a commissioner on the American Bar Association's Commission on Domestic and Sexual Violence. Adam is an enrolled citizen of the United Houma Nation and serves as an associate justice on the Pascua Yaqui Tribe's Court of Appeals. Adam has been admitted to practice in federal, state, and tribal courts. In 2019, Adam was named one of the National Center for American Indian Enterprise Development's 40 under 40.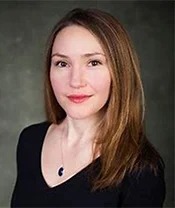 Donna Feir
Donna Feir currently holds a position as a research economist with the Federal Reserve Bank of Minneapolis at the Center For Indian Country Development (CICD). She joined the CICD in 2018 after spending four years as an Assistant Professor of Economics at the University of Victoria. Donna is an applied labor economist and economic historian who has published on reconciliation, modern Indigenous labor market experiences, health, and the impact of historic policies on Indigenous economies and people. Donna is a Research Fellow at the IZA Institute of Labor Economics and member of the Association for Economics Research of Indigenous People. Donna (a Canadian) received her Ph. D. from the Vancouver School of Economics at the University of British Columbia.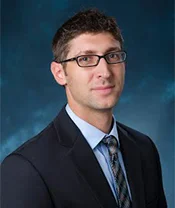 Dustin Frye
Dustin Frye is an Assistant Professor of Economics at Vassar College. Frye's primary research interests are in urban economics, development economics, and economic history. His current work considers two general themes: the importance of transportation networks for location choices of individuals and firms, and the role of institutions on economic development across Native American reservations. His recent work focuses on the historic and contemporary consequences of Federal Indian Policy with an emphasis on property rights and governance. His research on these topics has been funded by the National Science Foundation.
Maggie Jones
Maggie Jones is an Assistant Professor in the department of economics at the University of Victoria in British Columbia, Canada. Her research studies both historical and contemporary processes that influence economic development among traditionally marginalized populations. This work lies at the intersection of labor economics and economic history, where she has written about education policy for Indigenous peoples, the legacy of colonialism in Indigenous communities, and discrimination against African Americans in public accommodations. Her research has been published in the Economics of Education Review, Canadian Journal of Economics, and the American Economic Association Papers and Proceedings. Maggie received her Ph.D. from Queen's University in 2018.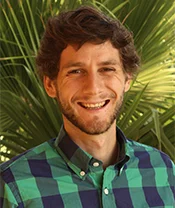 Bryan Leonard
Bryan Leonard is an assistant professor of environmental and natural resource economics in the School of Sustainability at Arizona State University and a Senior Research Fellow at the Property and Environment Research Center in Bozeman, Montana. His research focuses on the design of institutions to resolve collective action problems associated with sustainable resource management, focusing on land, water, and other resources in the Western United States. Using a combination of formal theory, historical research, and econometric methods, he studies the evolution and performance of institutions that are crafted to solve resource challenges at a particular point in time. By studying the contemporary legacy of past policies, this research helps provide context for modern policy challenges while also informing the design of more sustainable institutions for the future.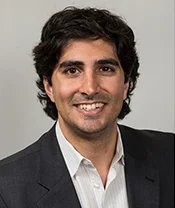 Paasha Mahdavi
Paasha Mahdavi is Assistant Professor of Political Science and Environmental Science & Management (by courtesy) at UCSB and Director of the Energy Governance and Political Economy (EGAPE) Lab. His research focuses on the impact of oil and gas resources on governance and environmental politics. It is driven by core questions about the role of government in industry, the effect of unearned income windfalls, and the design of firm strategies and market policies that will mitigate rather than exacerbate climate change. He is the author of Power Grab: Political Survival Through Extractive Resource Nationalization (Cambridge University Press, 2020), and has published articles in journals such as Comparative Political Studies, Nature Energy, PNAS, and World Politics. Mahdavi serves as non-resident fellow at the Initiative for Sustainable Energy Policy and at the Payne Institute; as a former fellow at the World Economic Forum; and as a Term Member at the Council on Foreign Relations.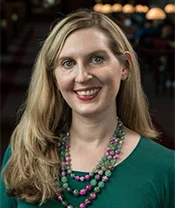 Melinda Miller
Melinda Miller is an assistant professor of economics and core faculty at the Kellogg Center for Philosophy, Politics, and Economics at Virginia Tech.  She previously taught at the U.S. Naval Academy, Yale University, and the University of Michigan.  She attended Case Western Reserve University for undergraduate and earned her Ph.D. at the University of Michigan.  She specializes in economic history, with a focus on the origins and persistence of American racial inequality and the role of Federal policy in shaping inequality.  Her dissertation won the Nevins Prize for Best Dissertation in U.S. Economic History, and her work has appeared in Explorations in Economic History, Demography, and the Review of Economics and Statistics, and American Economic Review Papers and Proceedings.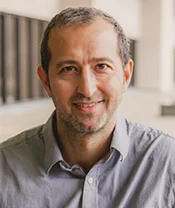 Ilia Murtazashvili
Ilia Murtazashvili is an Associate Professor in the Graduate School of Public and International Affairs at the University of Pittsburgh. His research focuses property rights and sustainable resource use. His books include The Political Economy of the American Frontier (Cambridge University Press, 2013), The Political Economy of Fracking (Routledge, 2018, with Ennio Piano), and Land, the State, and War: Property Rights and Political Order in Afghanistan (Cambridge University Press, forthcoming, with Jennifer Murtazashvili). He has published articles in journals including Public Choice, Journal of Institutional Economics, World Development, Rationality & Society, Review of Austrian Economics, and The Independent Review. Professor Murtazashvili's current research projects include selective enforcement of property rights in US economic history, land governance in China, blockchain governance, and the link between social institutions and governance of the global commons. He has a Ph.D. from the University of Wisconsin and B.A. from Marquette University.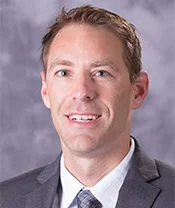 Dominic Parker
Dominic Parker is an Associate Professor at the University of Wisconsin-Madison in the Department of Agricultural and Applied Economics and a Senior Fellow at the Property and Environment Research Center. His research spans topics in natural resource and development economics and includes studies of conflict minerals, oil booms and busts, private land conservation, fishery regulation, and indigenous economies. This research focuses on the role that property rights, governance, and institutions play in affecting the extent to which societies and individuals benefit from their natural resource endowments. Parker's articles appear in economics and law journals and have been featured in popular press outlets, including BBC News, Forbes, and Wall Street Journal.