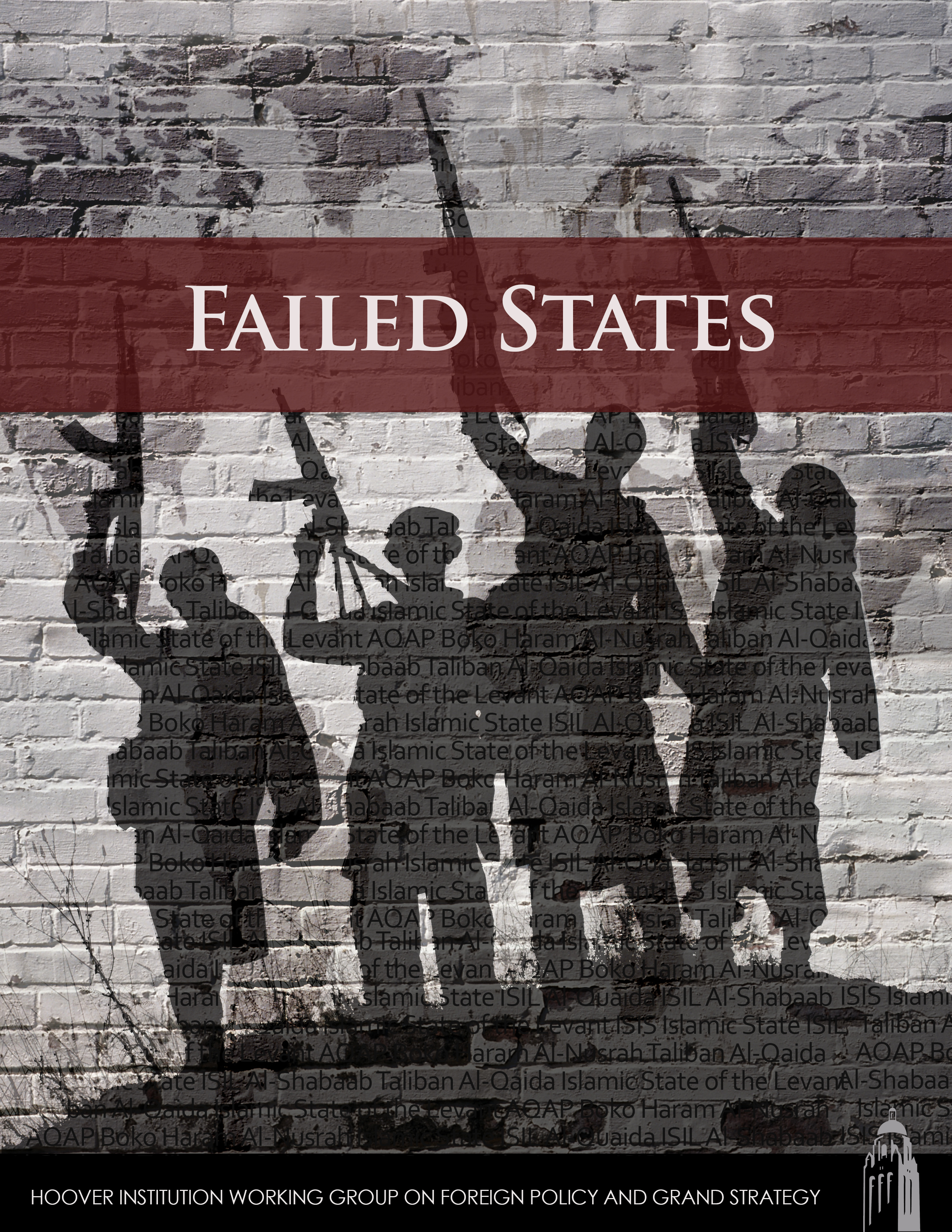 INTRODUCTION
This essay series focuses on two critical questions: When should the U.S. intervene in weak states and what form should this intervention take?
ESSAYS
BREEDING GROUND FOR TERRORISM
By Francis Fukuyama 
While the threat of failed states is often exaggerated, the United States will face situations where it seeks to create order in a dangerous place. There are three realistic levels of engagement that can be usefully identified as policy options:  All In, Indirect Rule, and Containment, each of which presents significant implementation challenges.
Podcast: The Challenges of Nation Building

FAILED STATES AND AMERICAN NATIONAL SECURITY
By Stephen D. Krasner 
The most significant risk emanating from weak and failed states is the small probability of a transnational terrorist attack with weapons of mass destruction.   Better intelligence and domestic policing are the first best defense against such an attack, but the U.S. should also aim to ensure good enough governance in areas that could house high risk transnational terror groups.
Podcast: Failed States and Realistic Expectations
 
STOP DRINKING THE WEAK SAUCE
By Amy Zegart
Weak states may be far less important in the grand scheme of foreign policy threats than we think. The most serious threats to American national interests emanate from states with capacity, not states without it.

A GRAND STRATEGY FOR FAILED STATES
By Karl W. Eikenberry
Failed states can cause a host of regional issues, but only a small number of these externalities represent significant security threats to the U.S.  When the U.S. does intervene in failed states, it should have a clear maximal level of effort before going in and its goal should be to a create a coalition with incentives and power to bring stability to the failed state, even if this means forgoing democratic institutions

INSTABILITY IN THE MIDDLE EAST
By James Fearon
The past decade has seen state failure in consequential areas, but the largest worry is the potential collapse of a nuclear state.  While bringing a state out of failure is contingent on local actors,  the U.S. does have steps it can take to reduce the contagion of failed states.
Podcast: Rethinking Failed States