Program Dates: August 11-16, 2024
The Hoover Institution's Summer Policy Boot Camp (HISPBC) is an intensive, four-day residential immersion program in the essentials of today's national and international United States policy. The program is intended to instruct college students and recent graduates on the economic, political, and social aspects of United States public policy. The goal is to teach students how to think critically about public policy formulation and its results.
Designed to foster fact-based critical thinking on the most important policy issues, students will have a unique chance to interact directly with the faculty of Stanford University's Hoover Institution, comprised of world-renowned scholars in economics, government, political science, and related fields. Session topics are selected because of their immediate relevance to today's and tomorrow's challenges. Participants will collaborate through class discussions and study groups that encourage diverse perspectives. Enrollment is limited, in order to facilitate maximum interaction with the faculty and other participants.
Qualifications to Apply
Only those who meet one of the following requirements should move forward with this application:
Completed at least two years of a four-year undergraduate degree by summer 2024 (i.e., current sophomores, Juniors or seniors)
Completed at least two years of a three-year undergraduate degree by summer 2024 (some international applicants); or
Recent graduate from an undergraduate degree program (graduate students are eligible to apply).
Time Commitment
HISPBC requires a 100% time commitment for the duration of the four-day program, including active collaboration with study groups outside of class.
Academic Credit
Stanford University does not offer participants academic credit or grades for completing HISPBC.
Cost / Tuition
The boot camp is FREE to all accepted applicants. Program fees, food and lodging will be covered for participants accepted into the program. Travel expenses and other incidentals are not included. It is FREE to apply during Early Bird Registration - after that deadline, there is a nonrefundable $100 application fee to submit an application.
Deadline Dates
November 2023 • Applications open
January 18, 2024 • Early Bird Registration ($0 registration fee)
March 5, 2024 • Regular Registration & Letters of Recommendations Due ($100 nonrefundable application fee required)
Admissions Notify Date
April 10, 2024
Application Fee Payment Instructions
A $100 application fee is required for applications that do not meet the Early Bird Registration deadline above. Information for submitting the application fee payment will be added here when Early Bird Registration closes.
Certificate of Completion
Successful participants receive a certificate of completion endorsed by Hoover Institution's director and HISPBC's faculty directors. To successfully complete the program, participants must:
Attend all sessions
Complete assignments and projects
Collaborate with their fellow participants in class discussions
For any questions related to the program, please email hispbcadmin@stanford.edu.
Hoover Institution Summer Policy Boot Camp | Director's Award
Capping off an intensive week-long study and discussion of the core principles and tools of public policy at the Hoover Institution Summer Policy Boot Camp, students are invited to apply their knowledge by researching and developing a policy proposal
FAQ
The HISPBC program offers deep engagement and understanding of new innovative policy ideas that increase our understanding of the modern world.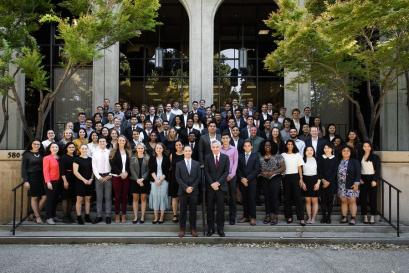 Image: 1/14
The 2019 Hoover Institution Summer Policy Boot Camp attendees.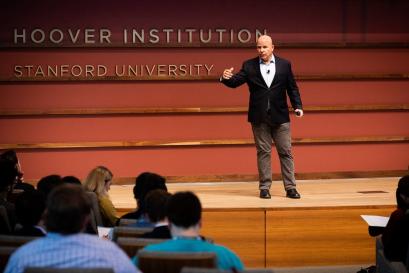 Image: 2/14
H. R. McMaster, the Fouad and Michelle Ajami Senior Fellow, give a presentation entitled, "Building Strategic Competence: Lessons from Battlegrounds Overseas and in Washington."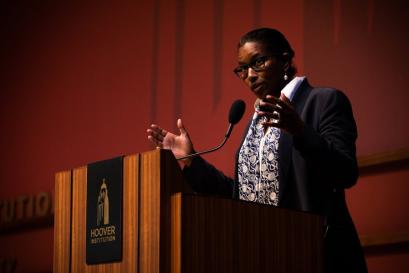 Image: 3/14
Ayaan Hirsi Ali, a research fellow, gave a presentation entitled "Islamism vs. Classical Liberalism."
Image: 4/14
Niall Ferguson, the Milbank Family Senior Fellow, spoke with students after his talk, "Nationalism vs Globalism: Past, Present, and Future."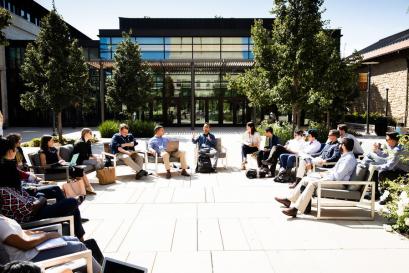 Image: 5/14
Students gather in the Fairweather Courtyard for a TA session.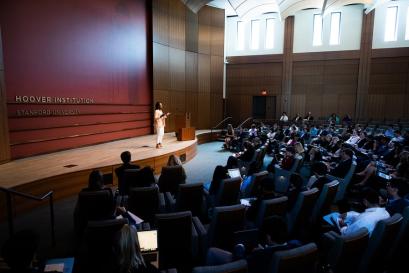 Image: 6/14
Condoleezza Rice, the Thomas and Barbara Stephenson Senior Fellow, gives a presentation entitled "Global Hot Spots."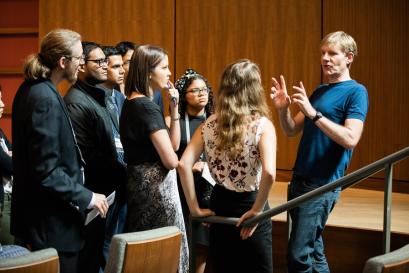 Image: 7/14
Bjorn Lomborg, a visiting fellow, spoke with students after his presentation on "Smarter Climate Policy."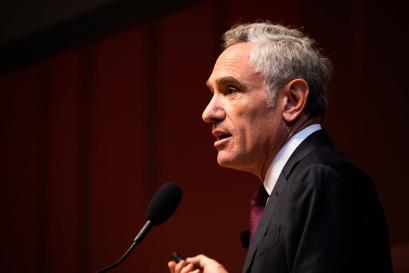 Image: 8/14
Scott Atlas, the Robert Wesson Senior Fellow, gives a presentation entitled "Setting the Record Straight on America's Health Care."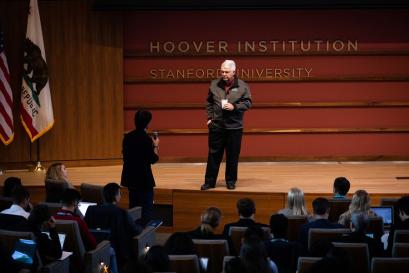 Image: 9/14
John Taylor, George P. Shultz Senior Fellow in Economics, answers questions after his presentation entitled "Monetary Policy: What Works and What Doesn't."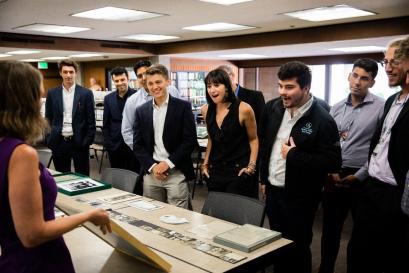 Image: 10/14
Students enjoy an exhibit at the Hoover Institution Library & Archives.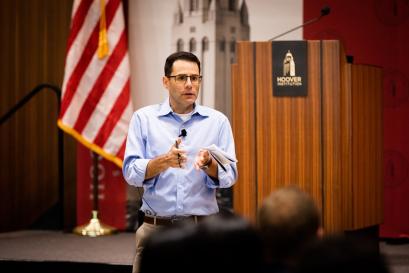 Image: 11/14
Michael Auslin, the Payson J. Treat Distinguished Research Fellow in Contemporary Asia, gives a presentation on "Clash in the East China Sea: Taiwan, Japan, China, and the United States."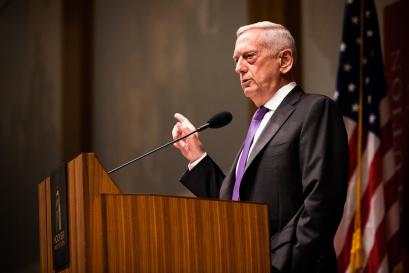 Image: 12/14
Jim Mattis, the Davies Family Distinguished Fellow, speaks to students during a dinner.
Image: 13/14
Joshua Rauh, Senior Fellow, discussed "State Budgets: Hidden Debt and Hidden Deficits."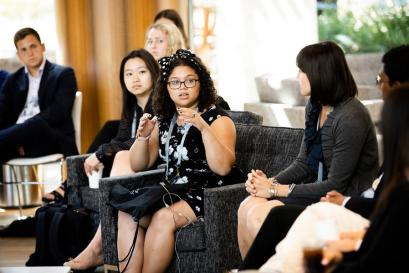 Image: 14/14
Students hold discussions after a session.
GET INFORMATION ABOUT #HISPBC