Improving students' critical-thinking skills is a top priority at the Hoover Institution's Summer Policy Boot Camp. Critical thinking is the analysis of an issue or situation and the facts, data or evidence related to it. 
Now in its third year, the Summer Policy Boot Camp offers an immersive program and a deep dive into the complex world of policy making. The residential program, which began August 18 and concluded August 24, included assignments, study groups, and lectures from Hoover's top experts on national security, economics, health care, education, and law.
This year, 90 students and professionals attended the Hoover boot camp. Participants apply to the program, which is free to those accepted. Students are given the opportunity to interact directly with faculty, and session topics are chosen for their relevance to today's and tomorrow's challenges. Attendees are college students, recent graduates, and young professionals.
At the opening session, Summer Policy Boot Camp codirectors Scott W. Atlas and Joshua D. Rauh welcomed the participants: "This week, you will learn from eminent economists, renowned national-security experts, and leading policy makers chosen from our distinguished faculty. This program is designed to engage and foster fact-based critical thinking in interactive seminar-style sessions on the most important policy issues of today."
Kaycee Ikeonu from the University of Victoria in British Columbia said, "It's been a great conference and a chance to hear from top experts in the United States. It's showing us how to apply policy in different areas."
Ikeonu is a rising junior studying political science and economics who is interested in studying classical liberalism. He has written op-eds and has organized regional events on classical liberalism. Apart from his college obligations, he is the head of an international energy consulting firm based in Abuja, Nigeria.
Summer Policy Boot Camp 2019 session topics and speakers included:
National-security policy, H. R. McMaster   
Cyber and intelligence, John Villasenor  
Regimes and sovereignty, Stephen Krasner  
Global hot spots, Condoleezza Rice  
Policy exercise war games, Michael Auslin  
Economic growth and taxation, Edward P. Lazear  
The Fed and monetary policy, John B. Taylor  
Innovation, Stephen Haber  
Climate change policy, Bjorn Lomborg  
The Bill of Rights, Michael McConnell  
Human rights, Ayaan Hirsi Ali   
The Supreme Court, John Yoo  
Capitalism vs. socialism—Peter Berkowitz   
Free-market environmentalism, Terry Anderson   
US health-care reform, Scott W. Atlas  
Robotics, labor, and the future job market, Erik Hurst   
Education and economics, Caroline Hoxby  
State and municipal government hidden deficits, Joshua D. Rauh
Banks, regulation, and the financial crisis, Amit Seru  
Entitlement programs, John Cogan  
Immigration and the electorate, David L. Leal  
Nationalism vs. globalism today, Niall Ferguson   
Politics and elections, David Brady and Morris P. Fiorina    
To prepare for the week of lectures and study groups, students received reading assignments before the boot camp began. At the closing dinner on Friday, where Hoover fellow General Jim Mattis delivered a keynote address, participants who attended all of the sessions and did their homework for the week were given a certificate of completion.
By early September, the students are required to submit a policy proposal assignment—an essay of 1,500–2,000 words that offers a well-thought-out approach to a particular policy issue based on what they gleaned at the boot camp.
Two years ago, the Summer Policy Boot Camp was profiled in a Washington Examiner story and in another article on TownHall.
We are proud to include these proposals written by the following winners of the 2019 Hoover Institution Summer Policy Boot Camp Director's Award:
Less Can Be More When Regulating Deepfakes
By Timothy Anderson, Department of Electrical Engineering, Stanford University
Introducing a Modified Good Samaritan Reduced-Price Mechanism to Combat Hunger and Food Waste
By Wenhao Winston Du, Vanderbilt University
Bad Seeds: A Case against Federal Farm Subsidies
By Nicholas G. Sileo, Princeton University
A Local Approach to the Opioid Epidemic
By Kaila Webb, Wellesley College
Established one hundred years ago by Herbert Hoover at his alma mater Stanford University, the Hoover Institution marks its centennial in 2019. From its initial charge to collect materials documenting the experience of war and the pursuit of peace, the institution stands today as the world's preeminent archive and policy-research center dedicated to freedom, private enterprise, and effective, limited government.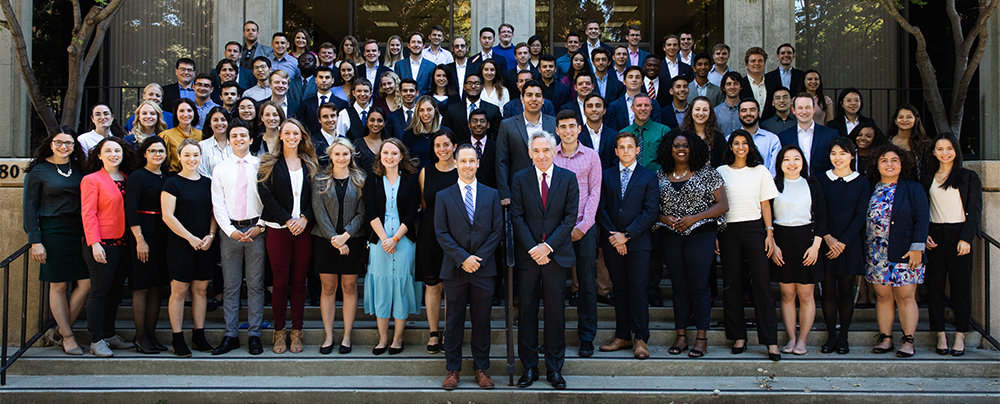 ---
MEDIA CONTACT:
Clifton B. Parker, Hoover Institution: (650) 498-5204, cbparker@stanford.edu