The thirteenth edition of the Decision 2020 Report explores how the coronavirus crisis has amplified areas of tension in US-China relations and redefined competition between the two countries.
Hoover fellows discuss China's management of the pandemic crisis, geostrategic ambitions, recent military activity in bordering seas, and global projection of soft power. Fellows also offer solutions for reducing US economic dependence on China and deterring future aggression from the Communist Party state.
How China Sees the World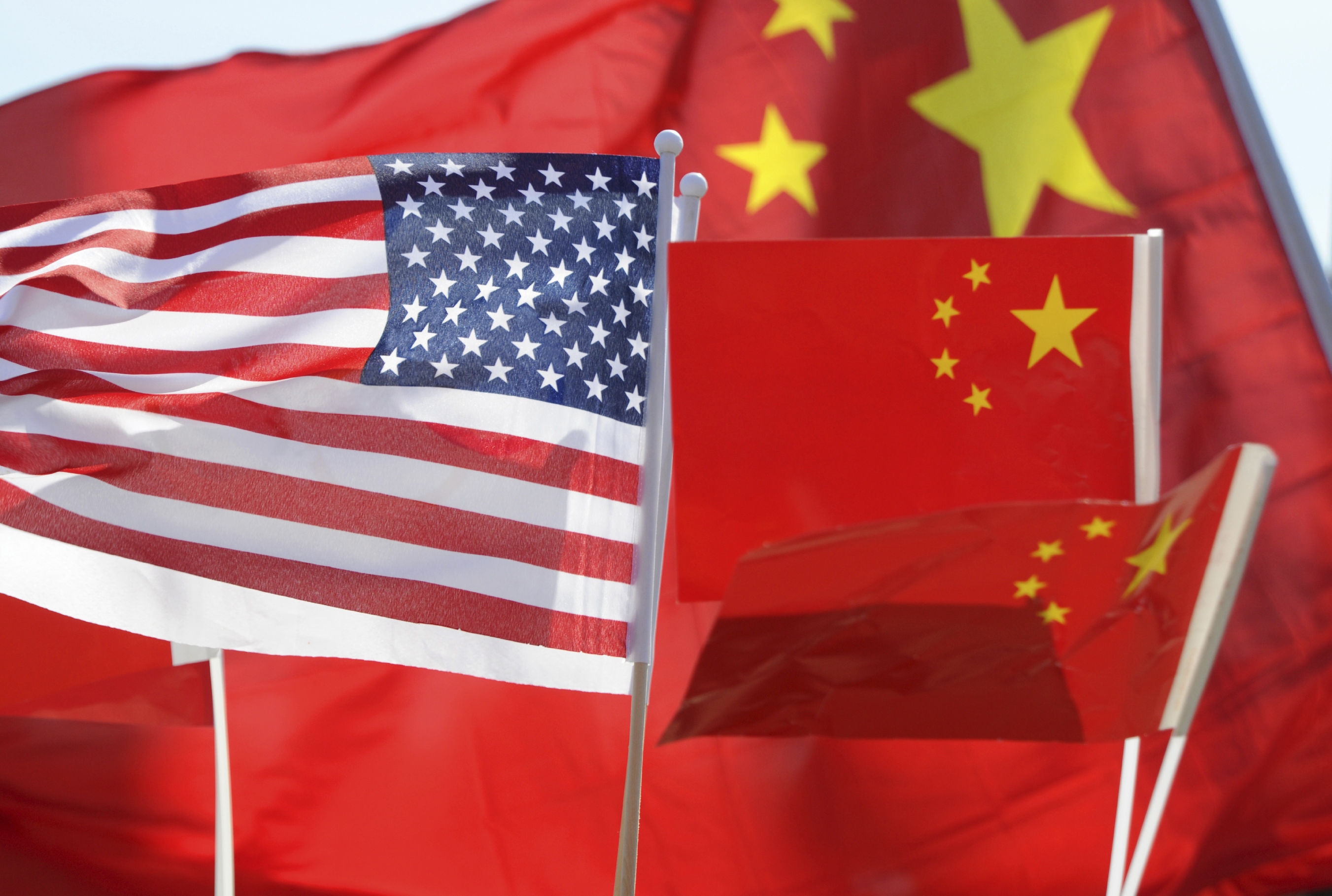 In an op-ed for The Atlantic adapted from his forthcoming memoir, Battlegrounds, Senior Fellow H. R. McMaster argues that China's inherent vulnerabilities are the basis for its ambitions and its egregious behavior on the international stage.
He explains that China's leadership believes that they only have a "narrow window" in which to strengthen their rule and revise the order of the world in their favor. They thus have no intention of playing by the rules set by international law.
"China's overall strategy relies on co-option and coercion at home and abroad, as well as on concealing the nature of China's true intentions," McMaster says.
As a counter, McMaster advocates a US strategy based on leveraging "Western values"—freedom of press, freedom of expression, and a strong rule of law—which China views as America's glaring weakness. He says that it is precisely this commitment to these values that has exposed Chinese companies' predatory practices and revealed that they were untrustworthy business partners.
McMaster also outlines specific policies designed to counter aggression, including penalizing companies that compromise US security in their business dealings with China; working with allies and partners to build robust and secure networks as an alternative to the deployment of China's 5G communications; increasing positive interactions between the American and Chinese people by issuing visas and offering a pathway to US citizenship, with proper safeguards in place; and leveraging the Chinese-American expat community to counter Beijing's propaganda and misinformation.
"Without effective pushback from the United States and like-minded nations, China will become even more aggressive in promoting its statist economy and authoritarian political model," McMaster said.
Decouple and Diversify the Medical Supply Chain
In a Wall Street Journal op-ed, senior fellows Scott Atlas and H. R. McMaster argue that "health security is critical to national security," and that the United States must diversify the sources of its pharmaceutical supply and maintain a strategic reserve of antibiotics and essential drugs for serious diseases.
They write that the United States should unleash its engine of innovation by creating tax incentives for the production of medical supplies and drug development, as well as streamlining the process for FDA approval of new drugs, while firmly keeping safety standards in place.
They maintain that the stakes are increasing for an aging US population in which 15 million American seniors take five or more daily medications.
"A secure drug supply chain couldn't have made up for the Chinese Communist Party's decision to conceal the threat of Covid-19. But it is essential for mobilizing resources to mitigate the crisis," say Atlas and McMaster.
China's Resiliency in Crisis
US Navy Captain Chris Sharman, a Hoover National Security Affairs Fellow for the 2019–20 academic year, writes in RealClearDefense that China has proven that it can deftly recalibrate from major crises, compartmentalize its fallout, and resume its course of pursuing its political and economic ambitions.
Sharman notes that while the 2008 financial collapse economically devastated the entire world, China managed a swift recovery and tripled growth over the ensuing decade. He says that since that time, China has also augmented its military prowess through island-building in the disputed Spratly Islands, illegally claiming sovereignty over 90 percent of the South China Sea, and declaring an Air Identification Zone over the East China Sea.
He says that similarly, China has been undaunted by the spread of the COVID-19 virus from Hubei Province. In the past couple of months, the People's Liberation Army has taken aggressive measures, including deploying air forces across the median line between China and Taiwan and firing a laser at US Navy surveillance aircraft flying over the Philippine Sea. Meanwhile, China has also deployed soft-power diplomacy around the world by providing medical supplies to countries severely impacted by the coronavirus.
"Great power competition with China requires America to keep its eye on the ball," Sharman argues. "While the United States is inwardly focused, grappling with dire challenges associated with the Wuhan virus, Beijing is emerging from the crisis postured for greater global influence."
COVID-19 and the Exacerbation of US-China Tensions
In the latest issue of the Hoover Institution's Strategika, Payson J. Treat Research Fellow in Contemporary Asia Michael Auslin writes that though the Trump administration broke ground by more forcefully responding to Bejing's trade practices and foreign aggression, the COVID-19 pandemic has revealed that the two powers will be "locked into a more antagonistic dynamic for the foreseeable future."
Auslin argues that as the United States and other Western nations ramp up efforts to diversify their supply chains and reduce economic dependence on China, the Communist Party will likely double down on its military activity in the South China Sea, increase its "One Belt One Road" infrastructure-building activity in the third world, and expand the global reach of Chinese telecommunications companies and financial institutions.
"The dangers of overreliance on China, and of assuming ever-more engagement will change the nature of the CCP regime, are now unambiguously clear," says Auslin. "The question Washington and other capitals must answer is, How far can they work with Beijing?"
How to Hold China Financially Accountable
In Defining Ideas, John Yoo and Robert Delahunty provide options for making China pay for its willful neglect in allowing COVID-19 to escape Hubei Province.
They argue that securing compensation for damages shouldn't rely on enforcement from international organizations but rather on a US-led partnership of sovereign states that can pressure Beijing into compliance and deter future wrongdoing.
Yoo and Delahunty say such punitive actions could include expropriation of Chinese companies operating in the United States, cancelation of debts owed to China on US Treasury bonds, repatriation of US firms conducting business in China, and encouragement of allies to follow suit in all of the above.
"The attractive element of these measures is that their execution rests in the hands of each sovereign government," say Yoo and Delahunty. "China has placed its assets within our control; it would have to throw itself on the mercies of our courts for their return."