The Hoover Institution is pleased to announce that Michael Franc, former policy director and counsel to House Majority Leader Kevin McCarthy, is the new director of Washington, DC, programs for the Hoover Institution. Franc, who will also serve as a research fellow, will oversee the Hoover's Washington, DC, research and outreach initiatives to promote ideas and scholarship in our nation's capital.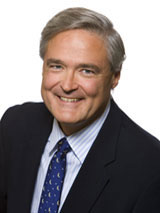 "This is a pivotal time for the Hoover Institution to play a more prominent role in Washington.  Mike's expertise and Washington insights will be invaluable as we look to develop and disseminate ideas defining a free society," stated David Davenport, the Hoover Institution research fellow who helped launch the expanded DC office.
As policy director and counsel, Franc helped prepare McCarthy for member meetings, floor speeches, and meetings with industry leaders, as well as focusing on long-term policy issues that the House would address in the future. Franc also served as the Vice President of government relations for the Heritage Foundation, during which time he managed all the think tank's outreach with Capitol Hill and the Executive Branch.  Franc has a BA from Yale University and a JD from Georgetown University.  
"Hoover is in a class of its own when it comes to public policy research.  I am honored to have this opportunity to serve alongside some of the brightest and most respected minds in America today, and I look forward to playing a role in elevating Hoover's research and ideals in our nation's capital," stated Franc.
In 2014, the Hoover Institution found its new DC office in a central location on New York Avenue that provides a platform for Hoover to build on existing relationships and inform important policy discussions. It also provides an East Coast outlet for the many California-based fellows who work closely with Washington leaders on a regular basis. 
About the Hoover Institution: The Hoover Institution, Stanford University, is a public policy research center devoted to the advanced study of economics, politics, history, and political economy—both domestic and foreign—as well as international affairs. With its eminent scholars and world-renowned Library & Archives, the Hoover Institution seeks to improve the human condition by advancing ideas that promote economic opportunity and prosperity, and secure and safeguard peace for America and all mankind.
CONTACT INFORMATION:  Jenny Mayfield |  Director of Media Relations | Office of Public Affairs| jennymayfield@stanford.edu | 650-723-0603