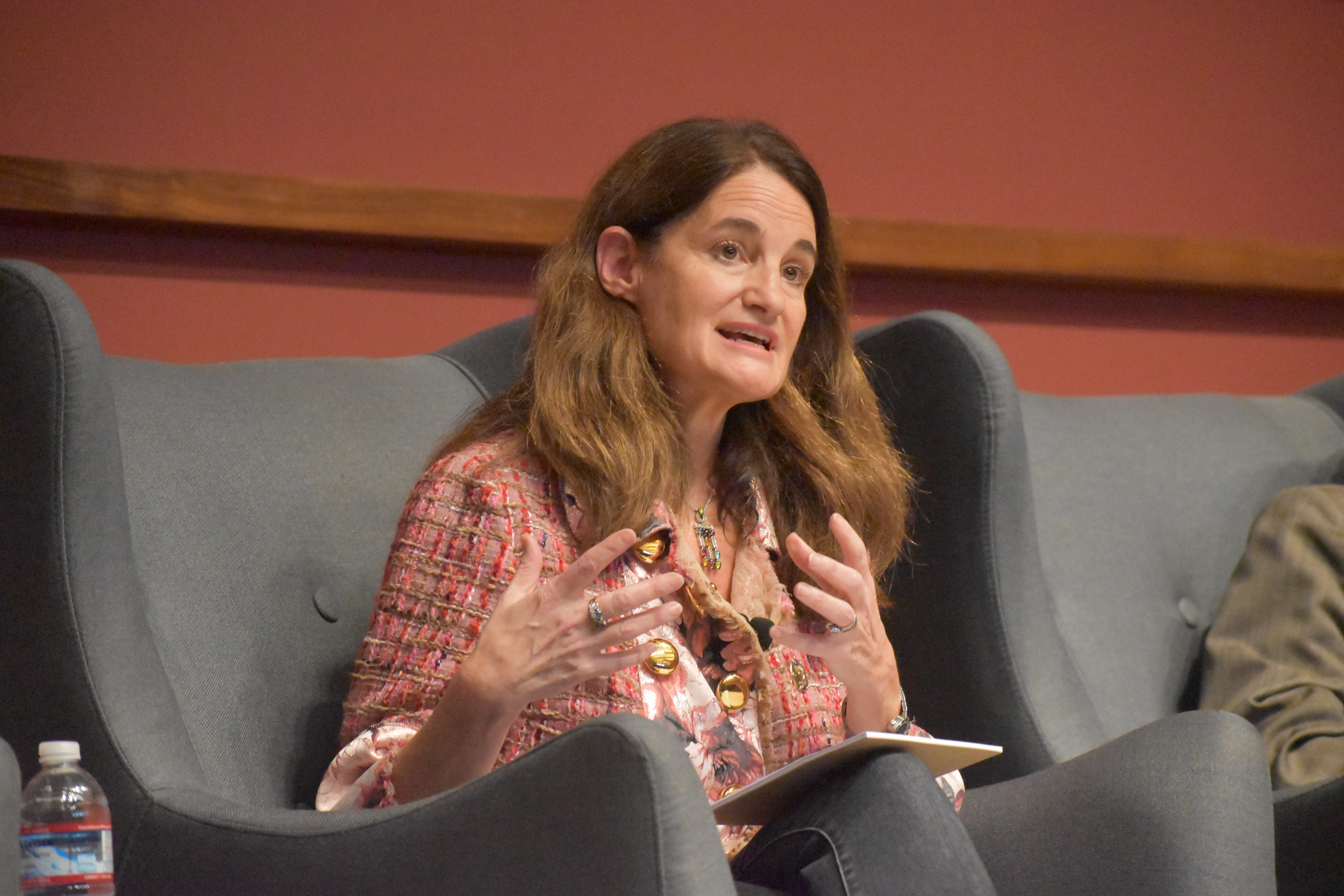 STANFORD, CA - The Hoover Institution at Stanford University is pleased to announce the appointment of Elizabeth Economy as Senior Fellow effective September 1, 2020. Economy is an acclaimed author and an expert on Chinese domestic and foreign policy and is widely respected among academics and policy makers. She comes to Hoover from the Council on Foreign Relations, where she is the C. V. Starr Senior Fellow and director for Asia studies.
"Liz's extensive and sharply accurate understanding of China will help to define important policies moving forward," said Tom Gilligan, director of the Hoover Institution. "We look forward to the impact of her work on one of the most pressing challenges we will face in the years to come."
Economy has served as a Hoover distinguished visiting fellow since 2018.
"I look forward to joining the Hoover Institution's wonderful community of scholars and to continuing my research and policy work on US-China relations and on China's rapidly evolving role in the world in particular," said Economy. 
Her recently released book, The Third Revolution: Xi Jinping and the New Chinese State, analyzes the contradictory nature of reform under President Xi Jinping. Her forthcoming book The World According to China will be published in 2021. She is also the author of By All Means Necessary: How China's Resource Quest Is Changing the World, with Michael Levi, and the award-winning The River Runs Black: The Environmental Challenge to China's Future. Economy also coedited China Joins the World: Progress and Prospects with Michel Oksenberg and The Internationalization of Environmental Protection with Miranda Schreurs.
"Liz's research and insights into political and social change in China as well as China's rapidly evolving global role have been groundbreaking," said Larry Diamond, senior fellow at the Hoover Institution and coeditor of China's Influence and American Interests (to which Economy contributed). "She will be an invaluable resource to both policymakers and academic audiences as our country develops a posture toward China that balances engagement with the need for constructive vigilance to defend our democratic values and institutions."
"Few scholars have a better understanding of Xi Jinping's China than Liz Economy," said Niall Ferguson, the Milbank Family Senior Fellow at the Hoover Institution. "As we navigate our way through what may well be a new cold war—this time between the United States and China—Liz's expertise will be an invaluable asset to US policy makers trying to forge a strategy. She can also contribute greatly to the way we at Hoover think about China's many economic, demographic, and environmental challenges."
In June 2018, Economy was named one of "The 10 Names That Matter on China Policy" by Politico Magazine. She serves on the board of managers of Swarthmore College and the board of trustees of the Asia Foundation and the National Committee on US-China Relations. She served as a member of the World Economic Forum (WEF) Global Agenda Council on the United States from 2014 to 2016 and served as a member and then vice chair of WEF's Global Agenda Council on the Future of China from 2008 to 2014.
Economy received her BA with honors from Swarthmore College, her AM from Stanford University, and her PhD from the University of Michigan. In 2008, she received an honorary doctor of laws degree from Vermont Law School.