The Hoover Project on China's Global Sharp Power and the Stanford Center on China's Economy and Institutions invite you to Banking on Beijing: The Aims and Impacts of China's Overseas Development Program on Tuesday, June 7 from 2 - 3PM PT.
Is China a "rogue donor" that uses its largesse to prop up corrupt and authoritarian regimes? Does Beijing bankroll politically motivated and economically inefficient ''white elephants"? What are the risks of borrowing from Beijing? The existing debate about China's overseas lending and grant-giving activities is largely guided by opinion and conjecture rather than rigorous evidence. In this talk, Dr. Parks will set the record straight with a new dataset of international development finance from China that captures 13,427 projects worth $843 billion across 165 countries over an 18-year period.
learn-more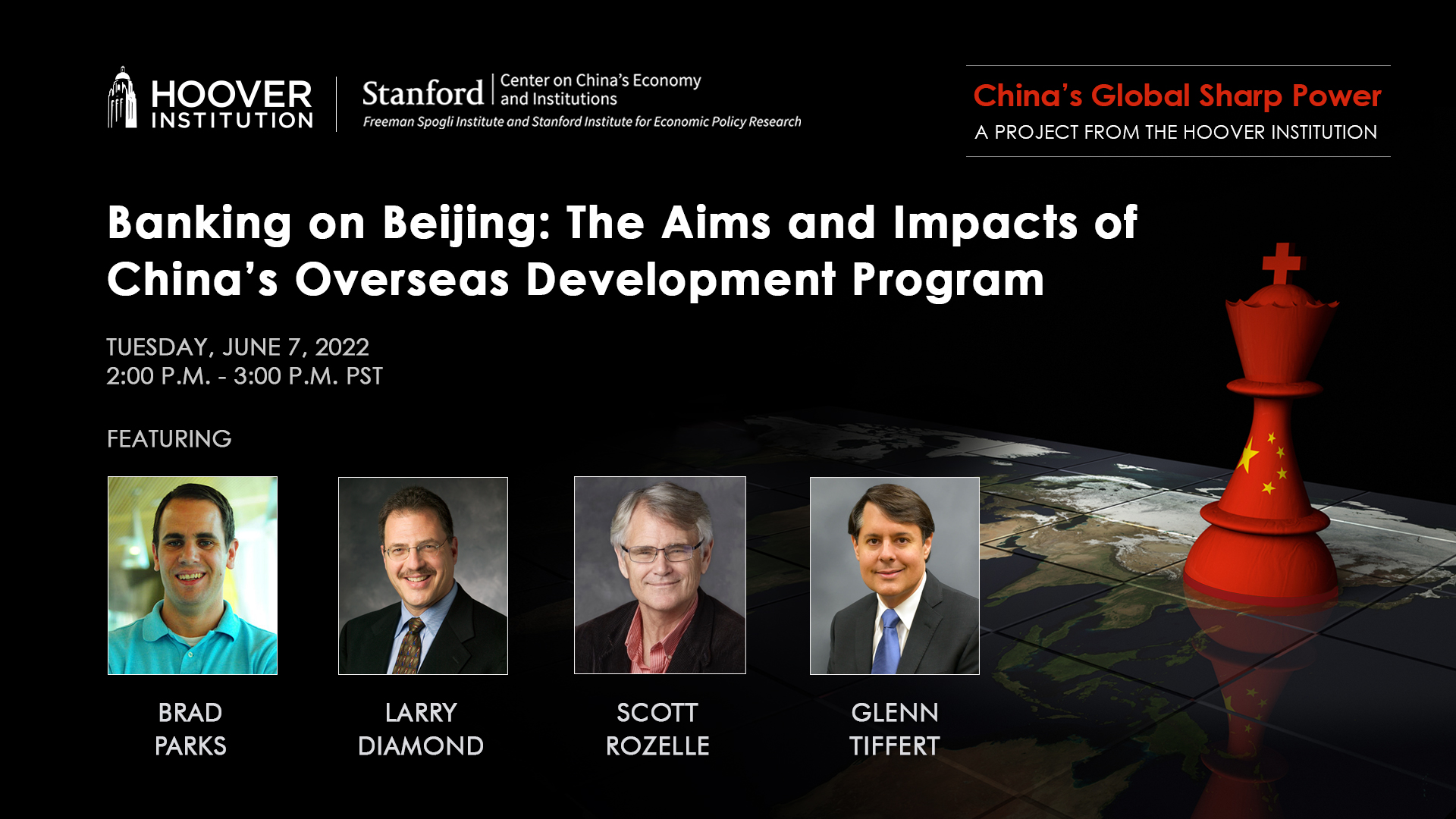 speaker
Bradley Parks is the executive director of AidData, a research lab at William and Mary. Prior to joining AidData, Dr. Parks was part of the initial team that set up the U.S. government's Millennium Challenge Corporation. He holds a Ph.D. in International Relations from the London School of Economics. Dr. Parks is also a non-resident fellow at the Center for Global Development.
host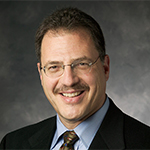 Larry Diamond is a senior fellow at the Hoover Institution, ​Mosbacher Senior Fellow in Global Democracy at the Freeman Spogli Institute for International Studies (FSI), and a Bass University Fellow in Undergraduate Education at Stanford University. He co-chairs the Hoover Institution's programs on China's Global Sharp Power and on Taiwan in the Indo-Pacific Region.
DISCUSSANTS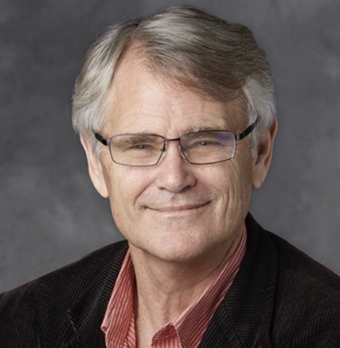 Scott Rozelle holds the Helen Farnsworth Endowed Professorship at Stanford University. For the past 30 years, he has worked on the economics of poverty. His work on poverty has its focus on human capital, including issues of rural health, nutrition and education. Dr. Rozelle has received numerous honors and awards. Among them, in 2008 he was awarded the Chinese Government's Friendship Award.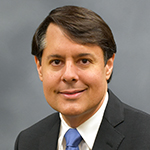 Glenn Tiffert is a research fellow at the Hoover Institution and a historian of modern China. He co-chairs the Hoover project on China's Global Sharp Power and works closely with government and civil society partners to document and build resilience against authoritarian interference with democratic institutions. Most recently, he co-authored and edited Global Engagement: Rethinking Risk in the Research Enterprise (2020).