Cardinal Conversations: Christina Sommers And Andrew Sullivan On "Sexuality And Politics"

The Hoover Institution hosts "Cardinal Conversations: Christina Sommers and Andrew Sullivan on 'Sexuality and Politics' moderated by Deborah Rhode" on Wednesday, May 23, 2018 from 7:00pm - 8:30pm PST.
Watch the Livestream
---
ABOUT THE SPEAKERS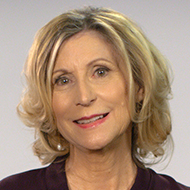 Christina Hoff Sommers is a resident scholar at the American Enterprise Institute (AEI), where she studies the politics of gender and feminism, as well as free expression, due process, and the preservation of liberty in the academy. Before joining AEI, Dr. Sommers was a philosophy professor at Clark University.
She is best known for her defense of classical liberal feminism and her critique of gender feminism. Her books include "Freedom Feminism—Its Surprising History and Why It Matters Today" (AEI, 2013); "One Nation Under Therapy" (St. Martin's Press, 2005), coauthored with Sally Satel; "The War Against Boys" (Simon & Schuster, 2001 and 2013), which was named a New York Times Notable Book of the Year in 2001; and "Who Stole Feminism?" (Simon & Schuster, 1995). Her textbook, "Vice and Virtue in Everyday Life," currently in its ninth edition, is a bestseller in college ethics.
Her writings have appeared in publications such as The Atlantic, The New York Times, and The Washington Post. In addition to frequent radio and television appearances, Dr. Sommers is the host of the popular video blog, The Factual Feminist.
Dr. Sommers has a Ph.D. in philosophy from Brandeis University and a B.A. from New York University.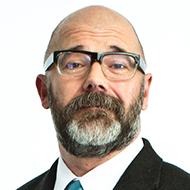 Contributing Editor at New York magazine, blogger, and author Andrew Sullivan is a popular source of provocative, astute political and social commentary. The Washington Post called him "a media pioneer," and The New York Times said, "Andrew Sullivan might deserve to be remembered as the most influential political writer of his generation."  His New York essay, America Has Never Been so Ripe for Tyranny, is a finalist for a National Magazine Award.
From 2000 to 2015, Sullivan chronicled every major political and cultural moment in real time on his blog, The Dish. During the blog's life at Time, The Atlantic, and independently, he helped to legitimize and advance the medium by publishing 250 to 300 posts a week. In assessing his body of work, New York magazine said, "[T]he archive makes a case for Sullivan's outsize influence on the politics of the new century."
Joining New York magazine as contributing editor in 2016, Sullivan covers politics and culture, and occasionally writes features, such as his coverage of the 2016 Democratic and Republican National Conventions. Also in 2016, Sullivan announced two new books: Keeping the Faith, a spiritual memoir about the future and meaning of Christianity in the 21st Century, and a 30-year retrospective of essays, reviews and posts entitled Thinking Out Loud.
Sullivan was The New Republic's youngest editor-in-chief, acknowledged for making the magazine more relevant to his generation. He was named Editor of the Year by Adweek and received multiple National Magazine Awards. After working for TIME and The New York Times Magazine, he served as a senior editor for The Atlantic.
One of its earliest activists, Sullivan set the gay rights movement's agenda for the following two decades with the landmark works: 1995's Virtually Normal: An Argument About Homosexuality and 1989's "Here Comes the Groom: A (Conservative) Case for Gay Marriage." 
Sullivan argued for a conservatism based on practical restraint, individual freedom, constitutional norms, and skepticism in The Conservative Soul: Fundamentalism, Freedom, and the Future of the Right. 
An Oxford graduate who received his PhD from Harvard, Sullivan has written extensively on a wide range of topics, including the Iraq and Afghanistan wars, civil liberties, the legalization of marijuana, human rights, and the future of media. A practicing Catholic, he has challenged the Church's position on gay life. Sullivan is a regular panelist on Real Time with Bill Maher.
To find out more about Cardinal Conversations, click here.