The Hoover Project on China's Global Sharp Power invites you to the launch event for a new report China's Sharp Power in Africa: A Handbook for Building National Resilience on Tuesday, March 22, 2022 from 10AM - 11AM PST.
Across sub-Saharan Africa, China has burst on to the scene as a leading partner. Although this affords African nations rich opportunities, it also exposes them to the risks of authoritarian sharp power and makes the conditions for democracy in the region more challenging. Where are the red flags? And how can African nations engage with China while safeguarding their sovereignty and advancing good governance, development, and democracy?
The report is available here: China's Sharp Power in Africa: A Handbook for Building National Resilience by Glenn Tiffert and Oliver McPherson-Smith
---
WATCH THE LIVESTREAM
---
RECAP
The Hoover Institution's project on China's Global Sharp Power (CGSP) hosted a virtual event to discuss China's Sharp Power in Africa: A Handbook for Building National Resilience, coauthored by Research Fellow Glenn Tiffert and Oliver McPherson-Smith, a doctoral candidate at the University of Oxford, where his research focuses on private-sector politics in Africa and the Middle East.
The event, moderated by Senior Fellow Larry Diamond, featured remarks by Tiffert and McPherson-Smith, with additional commentary by Duignan Distinguished Visiting Fellow Jendayi Frazer and H. Kwasi Prempeh, professor of law at Seton Hall University Law School and democratic governance expert from Ghana.
During the conversation, Tiffert described the details of the two-year project that resulted in the handbook. In the first part of the project, Tiffert explained, CGSP hosted seminars for a group of thirty civil society leaders from twenty-five different African nations, so that they could acquire knowledge about how the Communist Party of China advances its interests globally. The second part of the project involved these leaders, who conducted field research in their respective countries on the political, economic, technological, and human rights dimensions of China's engagement with Africa.
Although Africans have largely expressed a preference for democratic rule, large majorities of their populations have not reaped the economic benefits of living in a free society. China has thus been able to persuade African leaders that it can help address their people's materials needs. There have been, however, several glaring examples of Chinese firms exploiting for their benefit and at the expense of Africans, the continent's abundant natural resources, poor infrastructure, and weak regulatory institutions.
While China's investment in key industries has been attractive to many African nations, it has, in many cases, corrupted elites, undermined political sovereignty, degraded the natural environment and public health, and placed enormous cost burdens on taxpayers. Participants of this discussion pointed to examples that illustrate the pitfalls of working with China. These include Chinese firms' predatory practices within Zambia's construction industry; reckless exploitation of South Sudan's oil resources; sponsorship of a surveillance state on the island of Mauritius; and construction of "white elephant" projects such as Nigeria's railway lines, which have been mired in inefficiencies and remain prohibitively expensive for many commuters.
Over the past two decades, China has issued $153 billion in infrastructure loans to Africa, two-thirds of which went to transportation, mining, and power. Chinese lending practices present enormous challenges to these fledgling democracies. In many instances, Chinese loan terms and conditions to African governments remain confidential. It is also estimated that there could be as much as $200 billion in extra loans made off the books. These types of hidden agreements have resulted in mounting public debts and are likely to force governments to cut spending on education, health care, and other investments that would bolster democracy and improve citizens' quality of life.
The event also covered how China compromises media freedom on the African continent. In working for Chinese media companies, African reporters enjoy opportunities to earn higher compensation, learn new skills, and employ sophisticated production methods. However, many of these reporters are required to tell stories that tout the Chinese model of government and are censored by Beijing headquarters from providing coverage of issues such as corruption and human rights in their home country. The underlying message that Beijing would like to convey is that Africans can achieve a high level of prosperity even if their political leaders govern (like the Communist Party of China) in a manner that is lacking in accountability and transparency.
China's corrupt and coercive influence operations flourishes in ignorance, participants maintained. It is thus incumbent upon journalistic professionals, civil society leaders, and officials at all levels of government—in executive, legislative, and judicial branches—to build up their vigilance to ensure that their country's sovereignty and rule of law is respected by external actors, such as Chinese government­–supported firms.
---
ABOUT THE SPEAKERS: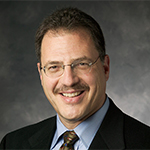 Larry Diamond is a senior fellow at the Hoover Institution, ​Mosbacher Senior Fellow in Global Democracy at the Freeman Spogli Institute for International Studies (FSI), and a Bass University Fellow in Undergraduate Education at Stanford University. He co-chairs the Hoover Institution's programs on China's Global Sharp Power and on Taiwan in the Indo-Pacific Region.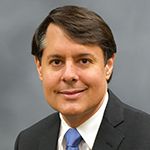 Glenn Tiffert is a research fellow at the Hoover Institution and a historian of modern China. He co-chairs the Hoover project on China's Global Sharp Power and works closely with government and civil society partners to document and build resilience against authoritarian interference with democratic institutions. Most recently, he co-authored and edited Global Engagement: Rethinking Risk in the Research Enterprise (2020).

Oliver McPherson-Smith is a doctoral candidate in political science at the University of Oxford. His research explores the politics of the private sector in Africa and the Middle East. He previously received a master's degree in Middle Eastern studies from Harvard University, and a bachelor's degree in land economy from the University of Cambridge.

Jendayi Frazer is the Duignan Distinguished Visiting Fellow at the Hoover Institution. She is a former U.S. Assistant Secretary of State for African Affairs, and former U.S. ambassador to South Africa. She was a distinguished service professor at Carnegie Mellon University's Heinz College and Department of Social and Decision Sciences. She holds a Ph.D. in political science from Stanford University.

H. Kwasi Prempeh is a Professor of Law at Seton Hall University Law School, Newark, New Jersey, U.S.A., where he teaches courses in constitutional law, comparative constitutional design and corporate law, among others. Professor Prempeh received his Juris Doctor degree from Yale Law School and holds MBA and BSc. (Administration) degrees from Baylor University, Texas, and the University of Ghana, respectively. A National Endowment for Democracy 2011 Reagan-Fascell Democracy Fellow, he is a founding member of the Governing Board of the Center and served from 2001 to 2003 as the Center's first Director of Legal Policy and Governance. Prof. Prempeh is co-editor-in-chief of the Center's Democracy Watch.