On behalf of Taiwan in the Indo-Pacific Region and its National Security Task Force, the Hoover Institution hosted The Enduring U.S. - Taiwan Partnership featuring speaker Hsiao Bi-khim on January 27, 2023.
learn-more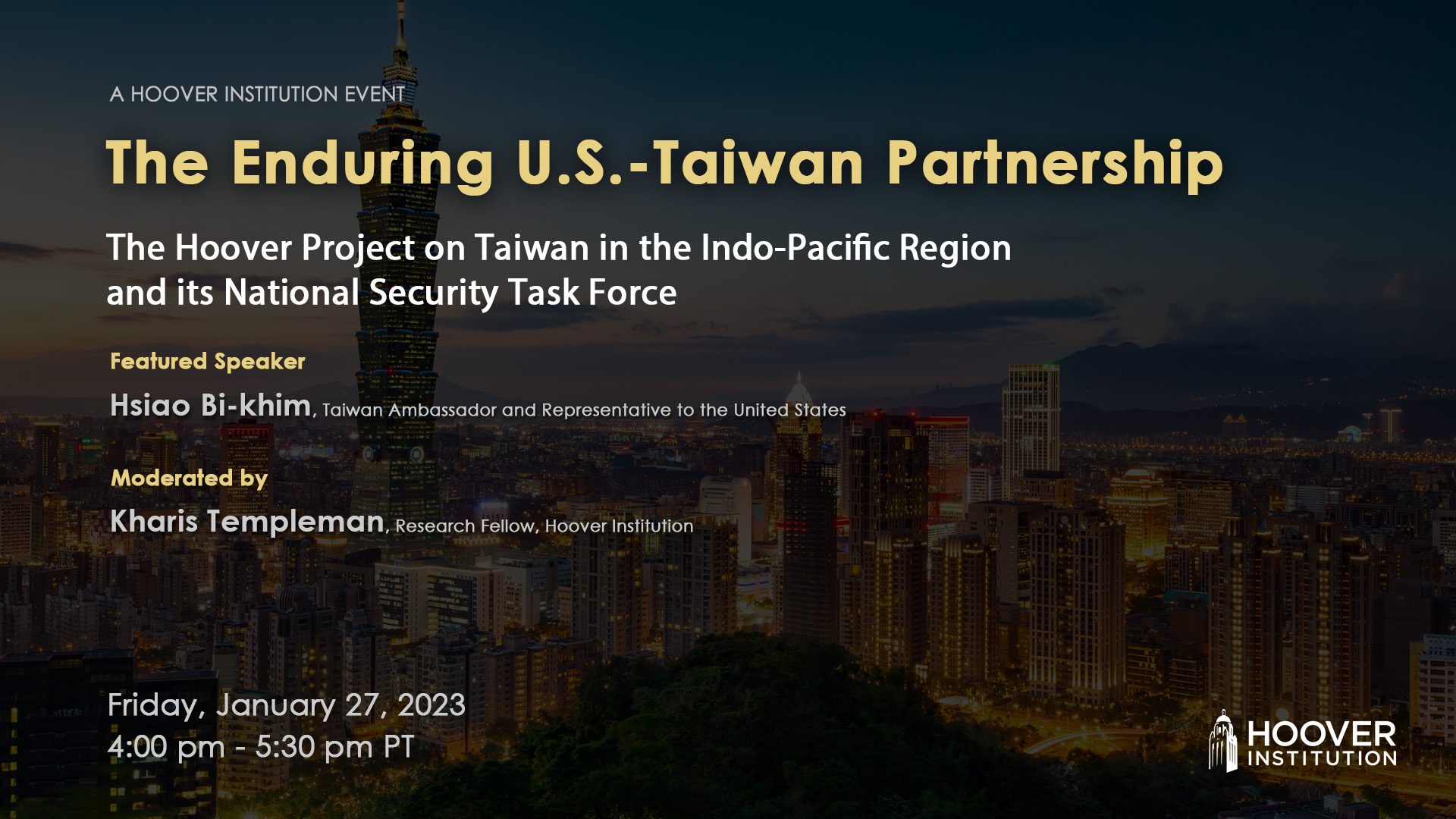 ABOUT THE PARTICIPANTS
Bi-khim Hsiao assumed her position as Taiwan's Representative to the United States in July 2020, after serving as a Senior Adviser to the President at the National Security Council of Taiwan. Representative Hsiao previously served four terms in the Taiwan Legislature, representing overseas citizens for the first term, and then the constituents of Taipei City and Hualien County through different terms. For many years she was ranking member of the Foreign Affairs and Defense Committee and previously the chair of the USA Caucus in the Legislative Yuan. 
Kharis Templeman is a research fellow at the Hoover Institution and part of the Project on Taiwan in the Indo-Pacific. Templeman is a political scientist (Ph.D. 2012, Michigan) with research interests in Taiwan politics, democratization, elections and election management, party system development, and politics and security issues in Pacific Asia.