The Hoover Institution in Washington, DC hosted a book reception celebrating authors Morton Kondracke and Fred Barnes publication on the life of Jack Kemp. 
"THE PURPOSE OF POLITICS IS NOT TO DEFEAT YOUR OPPONENT AS MUCH AS IT IS TO PROVIDE SUPERIOR LEADERSHIP AND BETTER IDEAS THAN THE OPPOSITION." —JACK KEMP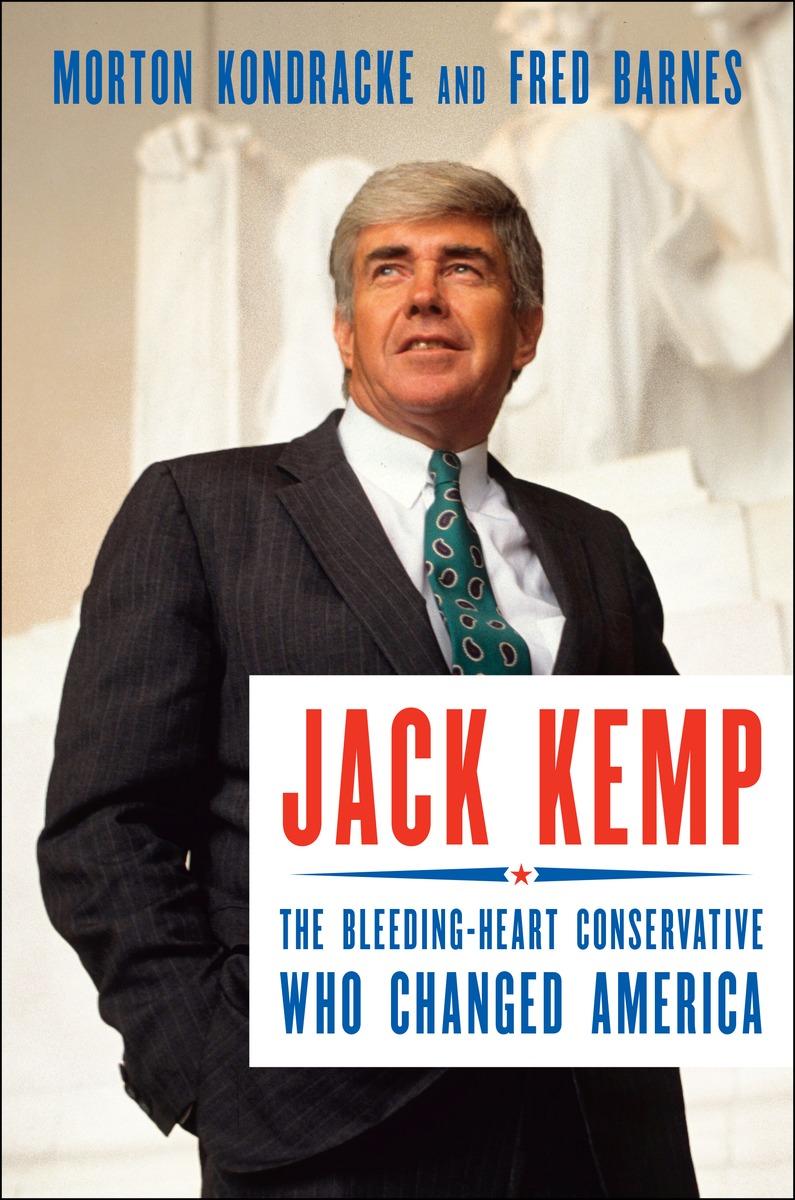 The late 1970s were miserable for America. In the 1980s, it all turned around. Ronald Reagan's policies sparked an American renaissance, but the Gipper's leadership is only part of the story. The economic theory that underpinned America's success was pioneered by a star professional quarterback turned self-taught intellectual and "bleeding-heart conservative" – Jack Kemp.
Drawing on never-published papers and more than one hundred Kemp Oral History Project interviews, journalists Morton Kondracke and Fred Barnes trace Kemp's life, from his childhood through his professional football career to his influential years as a congressman and cabinet secretary. They illuminate his role in a pivotal period in American history which offers lessons for the politics of today. Jack Kemp didn't just challenge the Democratic establishment.
He also encouraged his fellow Republicans to be growth (not austerity) minded, open their tent to minorities and blue-collar workers, battle poverty and discrimination, and once again become "the party of Lincoln." Kemp approached politics the same way he played quarterback for the Buffalo Bills: with a refusal to accept defeat. Arguing always on the level of ideas, he regarded opponents as adversaries, not enemies, and often cooperated with them to get things done. Despite many ups and downs, he represented a positive, idealistic, compassionate Republicanism.
THE VIDEO OF THE EVENT IS BELOW:
---
CLIPS OF JACK KEMP ON FIRING LINE: