The Hoover Institution presents an online virtual briefing series on pressing policy issues, including health care, the economy, democratic governance, and national security. Briefings will include thoughtful and informed analysis from our top scholars.
KEVIN WARSH on COVID-19 and the Federal Reserve
Tuesday, March 24, 2020 at 11AM PT/ 2PM ET
---
TO WATCH THE RECORDED SESSION, CLICK HERE.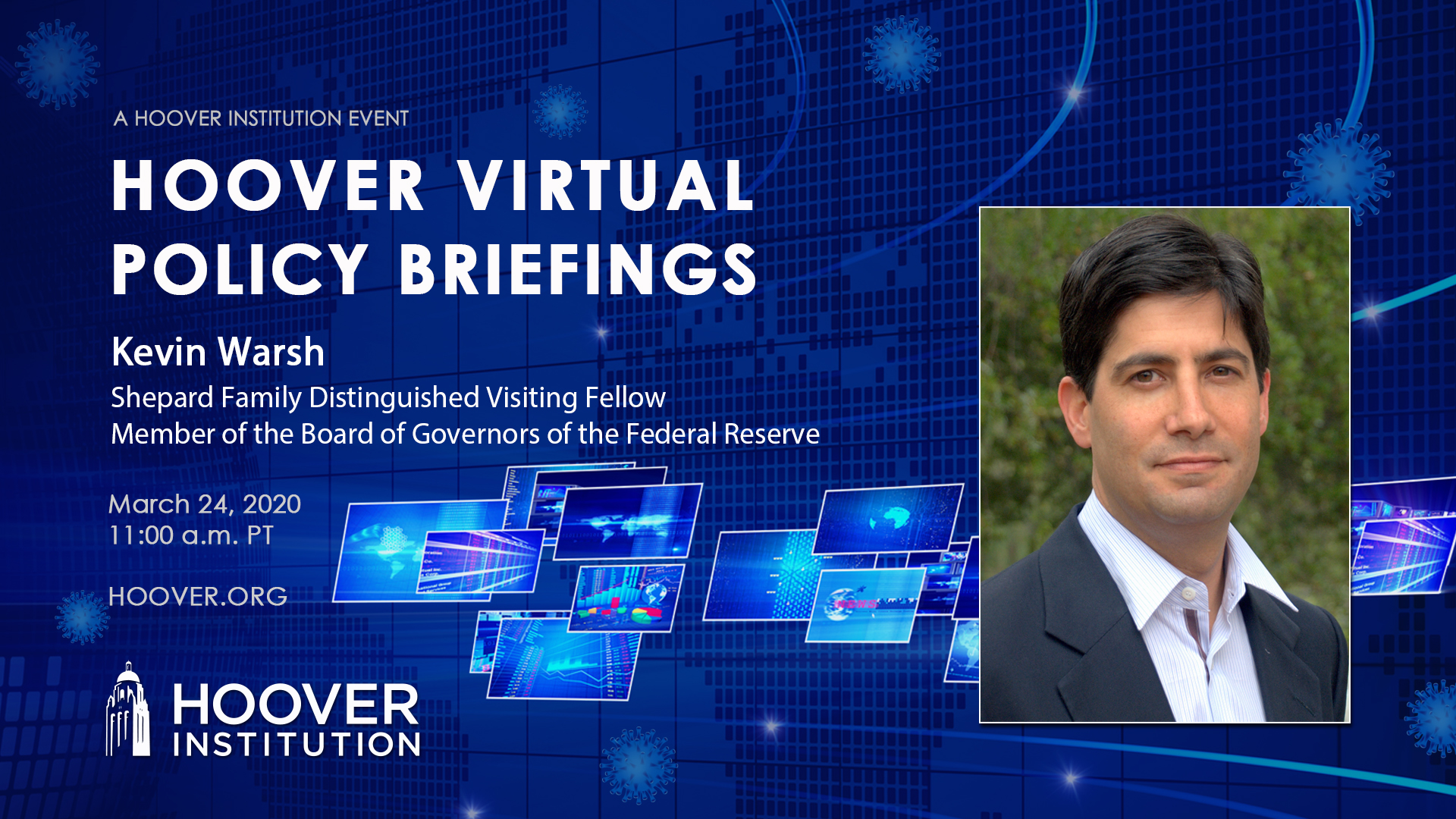 ---
ABOUT THE FELLOW
Kevin Warsh is the Shepard Family Distinguished Visiting Fellow at the Hoover Institution, and served as a member of the Board of Governors of the Federal Reserve System.