Political Risk: How Businesses and Organizations Can Anticipate Global Insecurity
The world is changing fast. Political risk-the probability that a political action could significantly impact a company's business-is affecting more businesses in more ways than ever before. A generation ago, political risk mostly involved a handful of industries dealing with governments in a few frontier markets. Today, political risk stems from a widening array of actors, including Twitter users, local officials, activists, terrorists, hackers, and more. The very institutions and laws that were supposed to reduce business uncertainty and risk are often having the opposite effect. In today's globalized world, there are no "safe" bets.

The Hoover Institution, the Freeman Spogli Institute, the Center for International and Security Cooperation and Stanford Graduate School of Business hosts a conversation with Condoleezza Rice and Amy Zegart on their newly released book, Political Risk: How Businesses and Organizations Can Anticipate Global Insecurity.
This event is by invitation only.
 
---
WATCH THE LIVESTREAM
---
ABOUT THE AUTHORS
CONDOLEEZZA RICE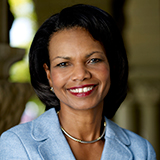 Dr. Rice is the Denning professor in Global Business and the Economy at the Stanford Graduate School of Business; Thomas and Barbara Stephenson senior fellow on public policy at the Hoover Institution; and a professor of Political Science at Stanford University. She is also a founding partner of RiceHadleyGates, LLC.
From January 2005-2009, Rice served as the 66thSecretary of State of the United States, the second woman and first African American woman to hold the post. She also served as President George W. Bush's Assistant for national security affairs (National Security Advisor) from 2001-2005, the first woman to hold the position.
She has authored and coauthored numerous books, including three bestsellers, Democracy: Stories from the Long Road to Freedom (2017); No Higher Honor: A Memoir of My Years in Washington (2011); and Extraordinary, Ordinary People: A Memoir of Family (2010). She also wrote Germany Unified and Europe Transformed: A Study in Statecraft (1995) with Philip Zelikow; The Gorbachev Era (1986) with Alexander Dallin; and Uncertain Allegiance: The Soviet Union and the Czechoslovak Army (1984). Her most recent book, co-authored with fellow Stanford University professor Amy Zegart, is Political Risk: How Business and Organizations Can Anticipate Global Insecurity (May 2018).
In 1991, Rice cofounded the Center for a New Generation (CNG), an innovative, after-­‐school academic enrichment program for students in East Palo Alto and East Menlo Park, California. In 1996, CNG merged with the Boys and Girls Club of the Peninsula (an affiliate club of the Boys and Girls Clubs of America). CNG has since expanded to local BGCA chapters in Birmingham, Atlanta, and Dallas. She remains an active proponent of an extended learning day through after school programs.
AMY ZEGART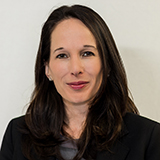 Amy Zegart is the Davies Family Senior Fellow at the Hoover Institution, senior fellow at Stanford's Freeman Spogli Institute of International Studies (FSI), professor of political science (by courtesy), and co-director at Stanford's Center for International Security and Cooperation (CISAC). She directs the Cyber Policy Program and is a contributing editor to The Atlantic.
Her research examines U.S. intelligence challenges, cyber security, grand strategy, and American foreign policy. She has authored several books, including Flawed by Design: The Evolution of the CIA, JCS, and NSC, which won the highest national dissertation award in political science, Spying Blind: The CIA, the FBI, and the Origins of 9/11, which won the National Academy of Public Administration's Brownlow Book Award, Eyes on Spies: Congress and the United States Intelligence Community and Political Risk: How Businesses and Organizations Can Anticipate Global Insecurity, co-authored with Condoleezza Rice. 
Zegart was featured by the National Journal as one of the ten most influential experts in intelligence reform. She served on the Clinton administration's National Security Council staff and as a foreign policy adviser to the Bush-Cheney 2000 presidential campaign. She has testified before the Senate Intelligence Committee, provided training to the Marine Corps, and advised officials on intelligence and homeland security matters. From 2009 to 2011 she served on the National Academies of Science Panel to Improve Intelligence Analysis. Her commentary has been featured on national television and radio shows and in the New York Times, Washington Post, and Los Angeles Times.
 
---
ABOUT THE SPEAKERS
JONATHAN LEVIN   (INTRODUCTION)
Jonathan Levin is the Philip H. Knight Professor and Dean at Stanford Graduate School of Business. He is an economist with interests in industrial organization, market design, and the economics of technology.
He has been a professor at Stanford for 17 years, and previously served as Chair of Stanford's Department of Economics. He has received a number of honors for research and teaching, including the American Economic Association's John Bates Clark Medal as the outstanding American economist under the age of 40.
Jon lives in Palo Alto with his wife Amy and their three children.
 
JANINE ZACHARIA   (MODERATOR)
Janine Zacharia is the Carlos Kelly McClatchy Lecturer in the Department of Communication at Stanford, where she teaches classes in news writing and reporting fundamentals as well as international reporting.
Before coming to Stanford, Janine reported on U.S. foreign policy and the Middle East, for close to two decades including stints as Jerusalem Bureau Chief for the Washington Post, State Department correspondent for Bloomberg News, Washington bureau chief for the Jerusalem Post, and Jerusalem correspondent for Reuters. She continues to write about foreign affairs, the intersection of national security and technology, and media trends for the San Francisco Chronicle and other news outlets.