Opening Hours
Monday through Friday from 8am to 5pm the tower is accessible to the public.
The exhibition galleries and observation deck open at 10am and close at 4pm.
Please note that the tower is closed for major holidays, Stanford home football games, and campus winter closure.
Limited Public Access
To meet with Hoover Fellows or staff who work in the tower, appointments must be made in advance and they will meet you in the entry rotunda.
Exhibition Galleries
To see the exhibitions, free reservations may be made online or onsite. Fully open to the public, please note that groups are limited to 4 individuals.
Observation Deck
The observation deck is only open to Stanford Affiliates. Visitors must bring a valid Stanford ID and may have up to 3 guests. Reservations are for 30 minute time slots and everyone must have their own ticket.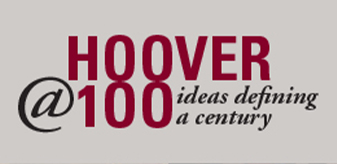 Hoover@100
In this centennial exhibition, learn the history of the Hoover Institution via a showcase of materials related to the ideas of peace, freedom, and education.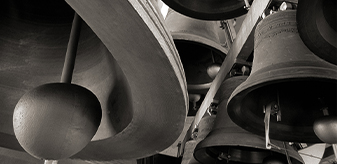 Carillon Concerts
The Lou Henry Hoover Carillon and Observation Deck is open to only Stanford affiliates, but special concerts can be heard throughout the Stanford campus.
Prepare To Visit
Face coverings are strongly recommended while inside the historic Hoover Tower.
Visitor and hourly parking is enforced Monday-Friday, 8:00 a.m.-4:00 p.m., with no enforcement on the weekends. Please visit the Stanford Transportation page to familiarize yourself with their new contactless process options: the ParkMobile app, website, or phone. The closest visitor parking lots are a 15-20 minute walk from the Hoover Tower.
Please note that there are no public restrooms at Hoover Tower and visitors need to plan accordingly.
If you have a disability-related accommodation request, please contact us at least three days before your visit so we can begin working towards accommodating your request.
For further questions about the exhibition galleries, please contact the Hoover Institution Library & Archives at 650-723-3563 or email.
For further questions about the Lou Henry Hoover observation deck and carillon, please contact us at 650-723-2053 or email.