View Veteran Fellows Capstone Projects By Year
Capstone Projects 2022‒23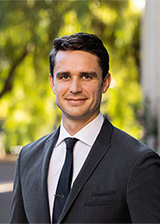 Joseph Byers is the cofounder and chief executive of an early-stage startup in the logistics and transportation sector. Byers earned an MBA at Stanford after serving six years as a Naval Special Warfare (SEAL) officer, with deployments across Africa, South America, and Europe. Before serving in the US Navy, Byers owned and operated a small business in the Pacific Northwest, where he grew up. He graduated summa cum laude from the University of Washington in 2010.
Revitalizing American Leadership in the Blue Economy
CHALLENGE ADDRESSED: Mastery of the maritime domain is critical to America's prosperity and role of leadership in the world. Yet we do not have a comprehensive operational maritime strategy for ensuring American leadership in the twenty-first century. An actionable vision for America's role in the maritime economy is needed.
CAPSTONE GOAL: Build evidence on the past and current state of the maritime economy to facilitate discussion among industry experts, economic and maritime strategists, and key legislators in order to catalyze legislative action for greater American investment, participation, and leadership in the "blue economy."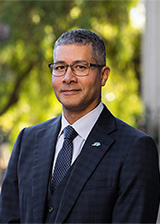 Peter Chin, an adviser to the Irregular Warfare Center, served in the US Army as a Green Beret and Army Ranger. He holds an MBA from the University of Oxford, a master's degree in international affairs from Columbia University, and a BA from the University of Chicago.
Critical Material Supply Chains in Irregular Activities and Whole of Government
CHALLENGE ADDRESSED: The United States has a strategic disadvantage vis-a-vis China regarding strategic minerals, particularly rare earth elements. These elements are important in a number of critical technologies such as microprocessors and batteries. Proactively addressing this strategy will not only ensure a steady supply of necessary components but shore up an American military posture that increasingly depends on them.
CAPSTONE GOAL: Develop learning materials to educate Irregular Warfare Center, US Special Operations Command entities, National Security Innovation Network, and other relevant Department of Defense communities on the opportunities available for increased US supply chain resilience in critical materials (particularly heavy rare earth elements).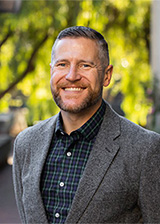 Ben Deda is the CEO of FoodMaven (an early-stage food service procurement AI company that believes that better data leads to better decisions and a better food system), where he is responsible for the strategy and execution of the company. Deda has held senior and executive leadership roles at Vertafore, Galvanize, FullContact, and TruStile in operations, sales, marketing, and support. He is also a cofounder and board member for Denver Startup Week, the largest free entrepreneurial event in North America. He spent seven years in the Marine Corps as an infantry officer and recruiting officer.
Data-driven Food Donations to Eliminate Waste and Increase Food Security
CHALLENGE ADDRESSED: Food donation nonprofits often struggle to understand what they are getting from donation partners (supply) and what food products are most desired by the communities they serve (demand). If tools and processes can be developed to standardize food data on supply and demand, it becomes possible to automatically match supply and demand and optimize the process for all involved. Positive results could expand engaged stakeholders, provide better data, empower better decisions, and ultimately lead to a better food system.
CAPSTONE GOAL: Deploy a pilot that uses proprietary technology to empower food banks and their volunteers to improve the supply and demand of food donations. Data derived from the pilot would allow food providers to make better decisions about food distribution.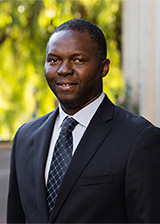 Abbas Elegba is a partner at American Industrial Partners, an industrials manufacturing-focused private equity firm. Prior to that, he served eight years in the US Army, completing his military career as a captain in the Army Corps of Engineers. Elegba graduated from the US Military Academy at West Point in 2006 with a bachelor of science in engineering management and received his MBA from the University of Virginia Darden School of Business in 2013.
Onshoring of Critical US Manufacturing Capabilities
CHALLENGE ADDRESSED: US manufacturing has been in a state of decline for generations. The United States has gone from exporting goods to exporting the ability to produce goods. This leaves America vulnerable to comprehensive supply chain interruptions for commercial, government, and military goods. Market gaps and structural challenges have emerged over the years that have created a five-year net loss of 17,045 defense industrial base businesses, a greater than 40 percent decline in defense industrial base small businesses over the last decade. Also, 42 percent of NDIA (National Defense Industrial Association) companies are the sole eligible US providers for a defense product. The war in Ukraine has also unmasked the urgency of these issues.
CAPSTONE GOAL: Informed by the White House's 100-Day Review of American manufacturing under Executive Order 14017, create a framework that proposes the incentive and policy structures to favorably adjust the risk-return dynamic for private capital using the hypersonic defense industrial base as a model.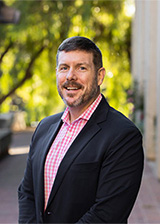 Dave Foster served in the US Army and Army Reserve for seven years. He received his BA from Washington & Lee University and his JD from the University of Pennsylvania Law School, where he also received a Certificate in Business and Public Policy from the Wharton School. He is the founder and CEO of BDP Impact Real Estate, a social impact real estate investment and development company headquartered in Philadelphia.
Social Impact Investment Model for Affordable Housing
CHALLENGE ADDRESSED: According to an annual survey by the National Low Income Housing Coalition, the United States has a shortage of 7.3 million rental homes that are affordable and available to renters with extremely low incomes. Homelessness, diminished health and education outcomes, and the disability to fill critical frontline jobs are just a few of the costs communities incur when affordable housing falls out of reach.
CAPSTONE GOAL: Building on his $125 million first-of-its kind impact fund to create affordable housing specifically to address veteran homelessness using private capital in place of traditional public funding, this capstone looks to take this idea to national scale by: (1) refining the investment model to make it appealing to a wider base of investors, and (2) advancing federal, state, and local policies that better support this investment approach.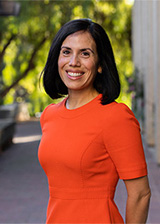 Dyan Gibbens advises AFWERX and SPACEWERX and leads Trumbull, a Forbes Top 25 Veteran-Founded Startup. Google selected her for the AI Council and the White House for the Global Partnership on AI. Gibbens studied engineering, instructed skydiving, and learned to fly at USAFA with experience in aerospace, autonomy, and AI. She earned an MBA and was an industrial engineering PhD candidate at Ohio State University. She founded autonome.org to empower underserved youth.
Principled Leadership in the Space Domain
CHALLENGE ADDRESSED: For the United States to remain the principled leader in space, a whole-of-nation approach is needed to reinvigorate and grow a safe, secure, and sustainable space economy. Ensuring unfettered access to space will allow exploration and enable economic prosperity while preserving peace and preventing conflict. If this principled leadership position is lost, strategic competitors could gain the high ground, set norms and standards, and deny our innately human desire to explore.
CAPSTONE GOAL: Use foundational op-eds as catalysts to engage, equip, and empower key stakeholders within the space industry to reignite a sense of urgency to shape space investment in creating a sustainable space economy.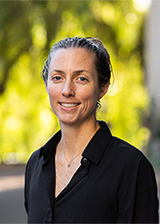 Heather Ichord is a program manager in the Human Systems and Energy Portfolios at the Defense Innovation Unit (DIU), focused on developing and accelerating commercial technologies for the Department of Defense. She previously spent more than a decade on active duty as a logistics officer in the US Marine Corps and joined DIU after working as a consultant at McKinsey & Company. She is a graduate of the US Naval Academy and has completed several advanced degrees.
Ports: Scaling Infrastructure, Talent, and Resources for US Trade and Security
CHALLENGE ADDRESSED: Our access and use of ports is integral to American trade and national security, especially in light of experiences from the COVID-19 pandemic and the increasing challenges posed by China. Further research is needed into understanding how the US military currently leverages US and international ports to project power into the Indo-Pacific region at scale and how to upgrade and better develop the infrastructure, human capital, and resources of commercial ports, particularly those serving trade routes to the Pacific and Arctic. These two questions, taken together, highlight factors in both the current and future ability of the US military to best work within a complex and largely commercial system of port infrastructure so as to ensure logistics preparedness for projecting power at scale.
CAPSTONE GOAL: Create improved frameworks on ports that provide insights to the military transportation, logistics, and shipping sector in order to better understand local/tactical and national/strategic considerations of leveraging commercial port infrastructure for US security and trade.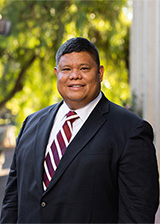 Dan Imbat served in the US Navy and Special Operations for twenty years. He received his bachelor's degree from the US Naval Academy and a master's from Troy State University. He is a senior director of strategic engagement at Shield AI, a San Diego venture capital-backed defense company specializing in artificial intelligence, Edge Autonomy, and advanced flying robotics.
Deterrence-focused Deployment of Artificial Intelligence
CHALLENGE ADDRESSED: Artificial Intelligence capabilities will play an outsized role in shaping battlefield strategies of modern warfare. To build the successes of joint operations and interoperability with allies in this new reality, AI algorithms and data sets will need to be shared collaboratively with a network of allies, strategic actors, and international institutions. Rules and norms around AI exportability need urgent investigation.
CAPSTONE GOAL: Build academic, think tank, and ultimately government and industry support for AI-led deterrence to instigate specific NDAA (National Defense Authorization Act) language that directly speaks to international AI (weapons) collaboration with Five Eyes—specifically, the United Kingdom, Australia, and Canada.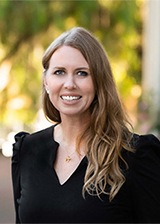 Lisa McKinnon Munde is a graduate of the US Naval Academy and served as a naval intelligence officer. She holds an MA in Latin American studies from Stanford University and is the director of plans, doctrine, and studies at Naval Special Warfare Command in Coronado, California. She also leads Project Maritime for the Irregular Warfare Initiative—a joint venture between West Point's Modern War Institute and Princeton's Empirical Studies of Conflict Project.
Whole-of-Nation Approaches to Illegal, Unregulated, and Unreported (IUU) Fishing by Chinese Distant-Water Fishing Fleets
CHALLENGE ADDRESSED: China's state-subsidized, distant-water fishing fleets routinely engage in illegal, unreported, and unregulated (IUU) fishing from the Gulf of Guinea to the waters near the Galápagos Islands and beyond. IUU fishing accounts for global economic losses of over $50 billion annually, depriving developing coastal states of vital revenues. It also causes untold environmental damage, threatens ecosystems, encroaches on nations' exclusive economic zones, undermines ocean governance frameworks, contributes to food insecurity, and is associated with forced labor and human rights abuses. Furthermore, IUU fishing has the potential to be a significant driver of competition and even armed conflict globally as part of China's overarching campaign of illegal resource extraction, lawfare, and sovereignty incursions. Left unchecked, Chinese IUU fishing has grave environmental and security implications and challenges the rules-based international order.
CAPSTONE GOAL: Demonstrate how a whole-of-nation approach to counter Chinese distant-water fishing fleets engaged in IUU fishing provides a model for other challenges posed by adversaries' malign activities. Efforts will be primarily focused on exploring defense contributions and the role of open-source data. The project will identify policy gaps and provide actionable recommendations to contend with emerging, complex security dilemmas.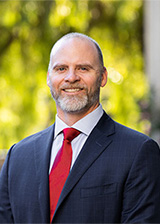 Brian O'Connor is from Sacramento, California, and served in the US Marine Corps. He is the founder of VETS, a technology consulting firm serving as a bridge and foundation for successfully transitioning veterans and underserved communities into technical roles. He earned his undergraduate degree from Louisiana State University and his MBA from the University of Notre Dame. During his technology career, he assumed leadership roles with IBM, salesforce.com, and EMC.
Accelerated Workforce Development for Underserved High School Students
CHALLENGE ADDRESSED: There is an estimated $675 billion talent shortage in the United States, and our high schools can play a crucial part in addressing this shortfall. O'Connor's project sees technology and apprenticeships as pillars of a platform to transition high schoolers in underserved communities into secure, potentially high-paying positions that can benefit their families and communities.
CAPSTONE GOAL: Through coordination with California's Central Valley school districts and curriculum developers, successfully launch a technology apprenticeship pilot for students in a low-income San Joaquin Valley high school by September 30, 2023. The program will provide classroom instruction, mentorship, and on-the-job training and connect students to direct-hire employers while providing new approaches to workforce development.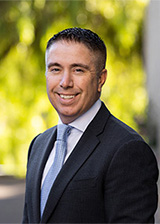 Mike Wendler is a San Francisco native and a Superior Court judge in San Mateo County. He graduated from St. Ignatius College Preparatory in San Francisco and the University of California, Davis. He earned a JDJ from Loyola Law School and a master's degree in national strategic studies from the US Army War College. He serves as a colonel in the Marine Corps Reserves and served in combat zones in Afghanistan and Iraq.
The Increasing Mental Health Crisis in the Criminal Justice System
CHALLENGE ADDRESSED: Mental health issues clog up the legal system, drain our resources, and present intractable problems at the local level. The piecemeal approach of caseworkers, criminal justice, and mental health professionals has not worked so far. Jails, with inadequate resources for mental health support, have become the de facto endpoint for convicted offenders with debilitating health concerns. Unlike with drug addicts, California lacks the facilities and policies that provide repeat offenders with outpatient mental health opportunities that could reduce recidivism resulting from chronic mental health issues.
CAPSTONE GOAL: This capstone is part one of a larger effort to seek changes in state level policy to appropriately address mental health in the criminal justice system. Step one will create the baseline research and analysis that proves investing in mental health resources in the criminal justice system will help our vulnerable population, reduce crime, and save taxpayer dollars. Feedback from stakeholders will also be solicited to test the assumptions and conclusions.