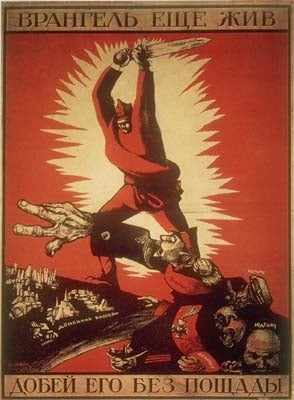 Welcome to our web site on the Russian economy. We encourage you to add our site to your list of bookmarks or favorites. The object of this site is to provide scholarly discussion and analysis of Russia's economy in global perspective. We address the issues surrounding contraction, recovery, and economic growth in Russia and other post-central plan economies, giving special attention to comparisons with China. Our focus is on systematic factors that account for long-term economic growth using the lessons from Russia, China, the former East Germany, and other post-central plan economies.
The site is addressed to the broadest possible audience. It ranges from policy makers to academics, scholars, and students; from international lenders and domestic and foreign investors to managers in various industries, from energy to banking to the consumer goods sector; and from journalists and bloggers to the general public interested in how to move from socialism to markets in post-central plan economies.
The site has several main parts. The first is a study in progress, a living e-book, written by Michael S. Bernstam and Alvin Rabushka, titled From Predation to Prosperity: How to Move from Socialism to Markets. Several of the chapters are accessible, and others will be added as they are completed. As new data become available, and as events warrant, we replace existing chapters with new text. We continually update statistical analyses with the latest data. Look at What's New for these additions and other new material. Readers are invited to read, print, and use this material in their teaching, research, and other activities, as long as they give it proper citation.
A second item is a book that Bernstam and Rabushka published in July 1998 entitled Fixing Russia's Banks: A Proposal for Growth (Hoover Press). The book can be purchased from the Hoover Press if desired, but readers are free to print a copy directly from the site. Again, we ask that proper citation is given if the book is used in research or teaching.
A third item is "Comments, Essays, and Speeches." In this category we post brief comments and longer essays that either or both of us write on Russia's economy or the general themes of growth, taxation, and other economic subjects. We also comment on major economic trends, developments, and policies in Russia and other post-central plan countries, and major announcements or studies issued by such international organizations as the International Monetary Fund and the World Bank, and U.S. government officials. We occasionally review or comment on new scholarly publications.
A fourth item includes participation in conferences, articles published in other volumes, and television and radio interviews.
This site is not designed to be a comprehensive Russian site. Nor do we post the works of others or comments received on our own work. Selected other sources can be accessed in the links we have identified to Russian and international sources.