China's Global Sharp Power Project
China's rapid accumulation and projection of power on the world stage confronts the world's democracies and open societies with serious challenges. Beyond the breathtaking modernization and enlargement of the People's Liberation Army, and its increasingly aggressive and expansionist deployment in the Indo-Pacific region, there is the more subtle—but by no means benign— expansion of China's "sharp power."
The Hoover Institution's project on China's Global Sharp Power (CGSP) tracks, documents, and analyzes how China's Communist party-state operates in the shadows to shape and control information flows, coerce governments and corporations, infiltrate and corrupt political systems, and exploit, disrupt, and debase civic institutions, particularly in open and democratic societies. Through its research and global partnerships, CGSP produces papers, lectures, conferences, workshops, publications, and web-accessible resources to educate opinion leaders and policy makers so that they may pursue diverse, balanced, and vigilant relationships with China, tailored to their circumstances.
---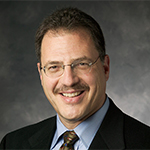 Larry Diamond a senior fellow at the Hoover Institution, the Mosbacher Senior Fellow in Global Democracy at the Freeman Spogli Institute for International Studies (FSI) and a Bass University Fellow in Undergraduate Education at Stanford University. Diamond is a co-chair of the China Global Sharp Power Project (CGSP) and leads the Hoover Institution's programs on China's Global Sharp Power and on Taiwan in the Indo-Pacific Region.  At FSI, he leads the Program on Arab Reform and Democracy, based at the Center on Democracy, Development, and the Rule of Law, which he directed for more than six years. He also coleads (with Eileen Donahoe) the Global Digital Policy Incubator based at FSI's Cyber Policy Center.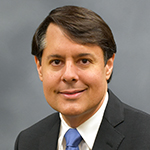 Glenn Tiffert is a research fellow at the Hoover Institution and a historian of modern China. He co-chairs the Hoover project on China's Global Sharp Power and works closely with government and civil society partners to document and build resilience against authoritarian interference with democratic institutions. He also currently serves on the executive committee of the Academic Security and Counter-Exploitation Program, an association of US universities established to help heighten security awareness in academia. Most recently, he co-authored and edited Global Engagement: Rethinking Risk in the Research Enterprise (2020).