The International Crisis Wargame Series is an experimentally-designed strategic crisis wargame that explores the relationship between new technologies, domestic politics, conventional military capabilities, and nuclear threats.  It was specifically designed to look at the impact of cyber operations on nuclear stability but has more broadly helped researchers better understand the role that emerging technologies play in crisis decision-making and how Cold War paradigms of deterrence and crisis escalation apply in a world with new capabilities and vulnerabilities. 
Each game consists of 4-6 players that simulate decisionmaking roles in a national security cabinet.  Each team develops a crisis response plan to two hypothetical scenarios, one a lower intensity land-grab and the second on the brink of nuclear war. The game is one-sided and the two scenarios are independent of one another, while they logically build on one another.  The game series has been played since 2018 with over 600 players all across the world and has led to a series of published and forthcoming pieces on cyber operations, nuclear stability, experimental wargame design, the role of gender in decisionmaking, expertise, and virtual decisionmaking.  Although data collection for the game series has ended, the game continues to be used within academic seminars and policy training camps and we link all these materials below so that it can be resource for educators and policy practitioners. 
This webpage provides users with the materials needed to teach or host your own wargame. Should you use our materials or are interested in more of this research, please contact ICWG Series lead, Jacquelyn Schneider.
Wargaming Materials
Facilitator Guide
To standardize the player experience across war games, the majority of the game is conducted through a script. Once players have received the Game Overview and Scenario One Briefing and are in their groups, the facilitator should follow the script provided. There are always challenges; some guidance for common player challenges and questions has been provided

Scenario Brief
Player Materials
National Intelligence Advisor Handbook
National Security Advisor Handbook
Executive Handbook
Minister of State Handbook
Minister of Defense Handbook
Economic Affairs Advisor Handbook
ICSWG Map
Roles
Crisis Response Plan
Data Collection | Surveys
Survey Group 1
Survey Group 2
Survey Group 3
Survey Group 4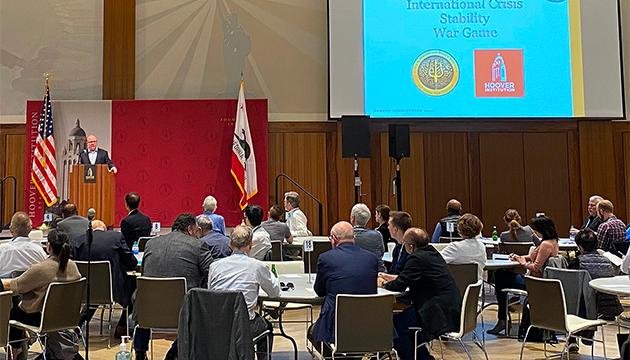 International Crisis Stability War Game @ Stanford University
An international crisis war game about how conflict in the cyber domain impacts the risk of nuclear war was conducted at the Hoover Institution. The war game was coordinated by Jacquelyn Schneider who developed the game with former colleagues at the US Naval War College, as an alternative to traditional methods like surveys and interviews for studying rare and catastrophic scenarios.
H. R. McMaster, Hoover senior fellow and former US national security adviser, gave opening remarks during the session, telling players that war games help researchers, as well as practitioners in government and the private sector, better understand the nature of competition between states and nonstate actors in the modern, technologically driven, international environment.
Get In Touch
Did you use our materials or are interested in more of this research?  Email ICWG Series lead, Jacquelyn Schneider.
PUBLICATIONS AND SSRN PAPERS:
- A Lot of Cyber Fizzle, but not a Lot of Bang: Evidence about the Use of Cyber Operations from Wargames, March 4, 2022
- Cyber Operations and Nuclear Use: A Wargaming Exploration, November 8, 2021
- Wargaming as a Methodology: The International Crisis Wargame and Experimental Wargaming, January 26, 2021
 
RELATED COMMENTARY OR REFERENCES TO WARGAMES AND PAPERS:
- The Biggest Cyber Risk in Ukraine? How Russian Hacking Could Threaten Nuclear Stability, via Foreign Affairs, March 7, 2022
- Will war in Ukraine lead to a wider cyber-conflict?, via The Economist, February 23, 2022
- What the U.S. Should Learn From U.K. Cyber Strategy, via The Wall Street Journal, December 22, 2021
- Is it ethical to make — and play — war games?, via Financial Times, November 28, 2022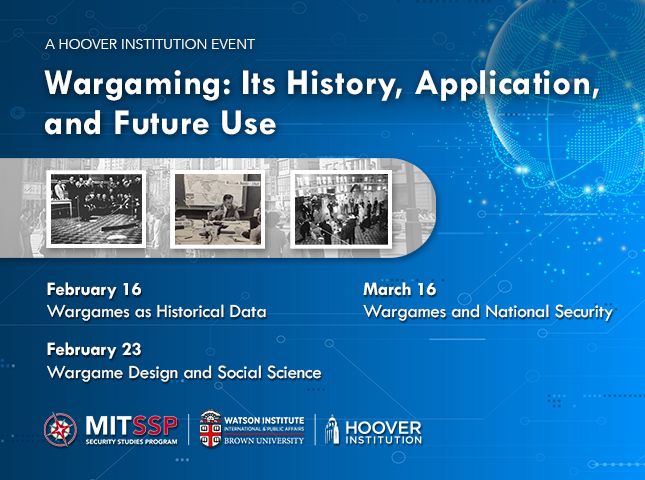 Speaker Series
The Hoover Institution hosted Wargaming: Its History, Application, and Future Use on February 16, February 23, and March 16, 2022.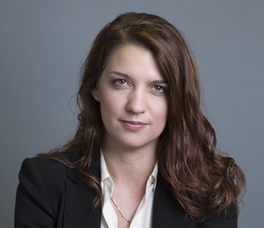 ICWG Series Lead
Jacquelyn Schneider is a Hoover Fellow at the Hoover Institution. Her research focuses on the intersection of technology, national security, and political psychology with a special interest in cybersecurity, unmanned technologies, and Northeast Asia.